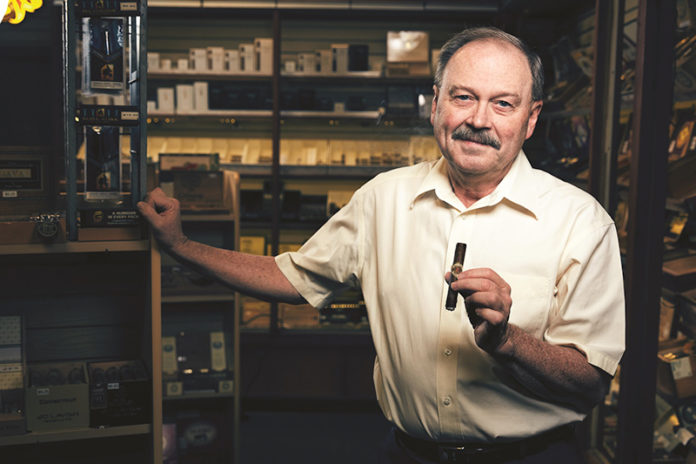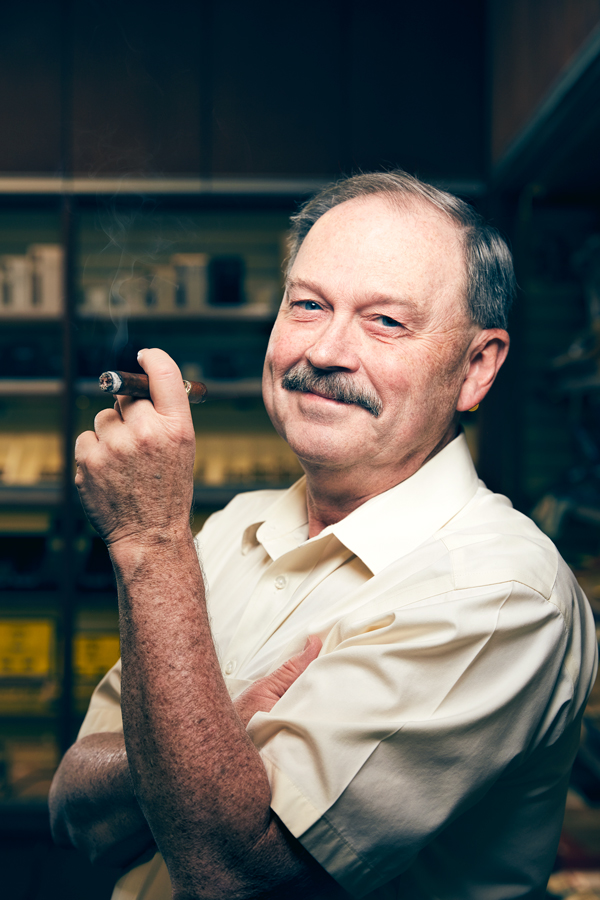 As the owner of the nation's third-oldest continuously operating tobacco specialty store, Straus Tobacconist, Jim Clark shoulders a heavy load. He faces not only the typical daily demands that confront any business owner, but he also has the added pressure of protecting his store and its 136-year history in today's anti-tobacco environment with local, state and federal entities all seeming to want to outdo each other to put tobacconists out of business. These days, you're almost as likely to find Clark visiting with Ohio state legislators at the state capitol building in Columbus as president of the Ohio Premium Cigar & Pipe Association as you are to see him selling cigars, pipes and pipe tobaccos inside the store he loves. While it's a heavy burden, the 60-year-old Clark knows it's a necessary evil to keep Straus Tobacconist's legacy alive.
"Taxation, smoking bans, the ease of internet commerce, and now the Food and Drug Administration's [FDA] attempt to regulate the premium cigar industry are the biggest challenges brick-and-mortar tobacconists are facing right now," Clark says. "Small, independent and family-owned businesses are getting squeezed out everywhere. We've all got to be active in telling our stories to anyone who will listen to try to protect our businesses because they're worth protecting."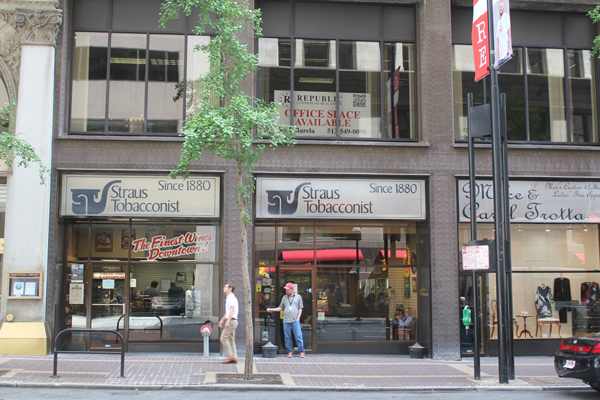 And Clark would know. He's the steward of a business that traces its roots to 1880 when Henry Straus began a cigar wholesale company in Cincinnati. By 1905, Henry had built one of the top-selling cigar operations in the country. In 1894, Nathan and Samuel Straus, whose relation to Henry is unclear, established a different business that specialized in pipes and pipe tobaccos. Around 1905, the Straus brothers moved their business to the same Walnut Street location that Straus Tobacconist occupies today. The two different Straus concerns remained separate until 1970, when they became part of Straus-Keilson, a wholesale tobacco, candy and grocery distributor that owned a number of small tobacco and candy stores in the area.
Clark entered the Straus Tobacconist story in 1978, nearly 100 years after Henry Straus founded the business. Clark was 22 and fresh out of Xavier University with a degree in accounting. A shoe salesman since he was 14, Clark was soon to be married, and he knew he needed a job with better opportunities for advancement. Straus-Keilson provided that opportunity.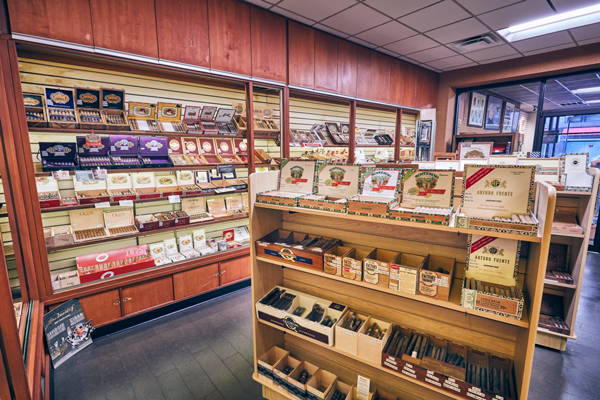 Clark's timing couldn't have been better. Straus Tobacconist had built a strong business after World War II through mail orders for one of its signature pipe tobaccos, Private Stock, which had become very popular with GIs serving in Europe during the war. As the 1980s progressed, orders for Private Stock and other pipe tobaccos began fading fast. There needed to be changes at Straus Tobacconist to stay in business.
"With my retail background I sort of volunteered my ideas on how to make up for the dwindling pipe tobacco sales," Clark recalls. "I could see that some things just didn't look right. We put in a line of leather goods and high-quality writing instruments, such as Montblanc, Sheaffer and Waterman. We added wines. It wasn't rocket science because the customers tell you what you need. All you need to do is listen to them. I would take care of it for them, and that pleased them. That helped stabilize things before I bought the store."
Eventually, Straus-Keilson was sold to another wholesale candy, tobacco and grocery distributor, Core-Mark. Core-Mark wasn't interested in the retail stores, so they were spun off into another company, known as STK Industries. Clark soon was splitting his time as both manager of Straus Tobacconist and as an accountant at STK Industries, which maintained offices in the same building.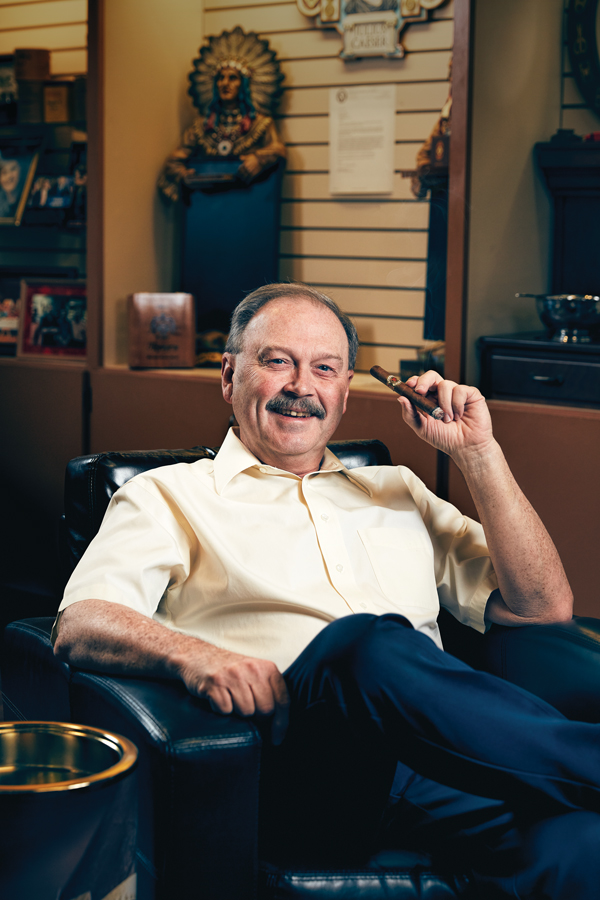 Most of those stores were nothing more than small tobacco kiosks that also sold candy bars and sodas, but Straus Tobacconist was an exception. In 1990, the store's owner expressed interest in ridding himself of Straus Tobacconist. The kiosks could be easily manned with minimum wage employees and quickly turn a profit, but the full-scale tobacco shop was another matter altogether. It needed inventory and employees knowledgeable about the products it sold.
"The owner just lost interest in the business," Clark says. "He said if he could find somebody to buy the store, he would sell it. I was interested. I went home that weekend and thought it over, and on Monday I came back in and asked if he would sell it to me. That was January 1991. We confirmed everything and got the paperwork finished by April."
Of course, Clark's timing was again impeccable. He now owned a legacy tobacco store in a prime downtown location just as the Cigar Boom took off.
"I looked like a genius," he says while cracking a broad smile. "It was just blind luck, of course. During the Cigar Boom years, we were growing at more than 100 percent per year. I told people at the time that all we were doing was just trying to hang on and not do anything stupid. It was so easy to be tempted to become involved in all the things that people wanted you to do. People were opening stores left and right and filling them with the garbage cigars that were available at the time."
While Clark avoided the heady temptations of easy money from the boom years, and thus preserved both his and Straus Tobacconist's reputations, he recognized that there was an opportunity to responsibly open another location. A second Straus location opened in
Florence, Kentucky, in 2000.
While the stores have the same owner and share the same name, they are quite different. The original Straus Tobacconist store is located in the heart of downtown Cincinnati, where parking can be hard to find. The Cincinnati Reds' Great America Ball Park is just two blocks south. Fountain Square is one block north. The headquarters for Procter & Gamble and Fifth Third Bank are just a few minutes away. The customers are most likely business people who are interested in taking a quick break from their busy day with a cigar in the small lounge that Clark provides. The Florence location is in the heart of suburbia and is approximately three times larger than the downtown store, with ample parking outside. Pipes and pipe tobaccos are more popular at the Florence location than downtown, and the local pipe club, Cincinnati Area Pipe Society, meets there once a month. The Florence store also has a 750-square-foot Diamond Crown Lounge for smokers to relax and enjoy their pipes and cigars.
While there are plenty of differences between the two stores, they do have a few things in common; one of them is excellent product selection. The Cincinnati location is one of the original Davidoff Appointed Merchants in the U.S. and carries a full selection of Davidoff, Avo, The Griffin's and Camacho products. Clark is proud that he jumped on board the Davidoff Appointed Merchant program as soon as he became Straus Tobacconist's owner in 1991. He is equally proud of the relationship he has forged with the Fuente family and the Newman family, owners of the Arturo Fuente and J.C. Newman companies.
"The Fuente and Newman cigars are our top sellers at both locations," Clark explains. "They've treated me extremely well over the years. We also do well with Padron, Ashton and Rocky Patel. We like to do business with private family-owned businesses because that's what we are. They protect their products and monitor online sales to make sure they are sold in the proper way. We push their products."