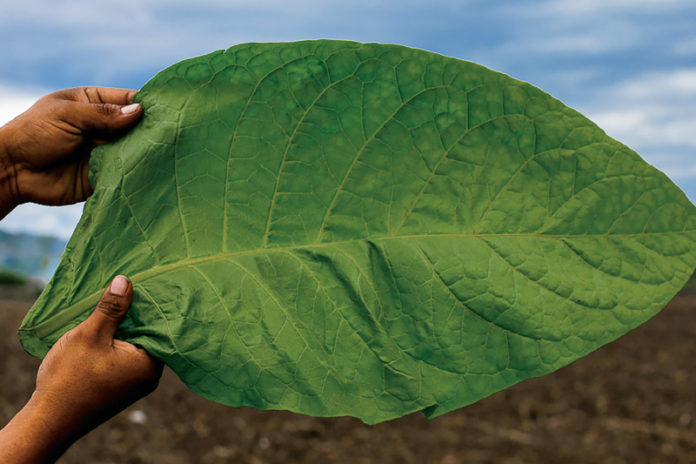 Aganorsa Leaf is the new name for Casa Fernandez.
The company, in making the change, is paying homage to its strength, the Nicaraguan Aganorsa tobacco for which it is known throughout the industry. In addition to its own lines of cigars, Aganorsa makes cigars for Illusione, Warped, HVC, Viaje, Sindicato and Foundation Cigar Company.
The name change came about because of Max Fernandez, the owner's son, and the company's new vice president of marketing and sales, Terence Reilly. Reilly previously worked for S.A.G. Imports and the Quesada family, to whom he is related. When Reilly came in last December, Fernandez was already thinking about making a name change, but then with Reilly on board, he decided to speed things up, and by the end of April 2018 the new name was official.
Says Reilly, "It is a brand we are proud of, but it does not highlight what makes us unique and different. I think there are three types of companies: Some companies are a cult of personality where the brand is very much related to the owner's personality and charisma; there are lifestyle companies that tie the brand into a particular image and way of life; and then there are product-based companies that focus on the product itself and what makes it unique and different, and that's what we are doing—focusing on the unique tobacco we grow."
The leaves themselves are the passion of the company's founder, Eduardo Fernandez. Although Eduardo was born in Cuba, his passion for tobacco came to fruition much later in life.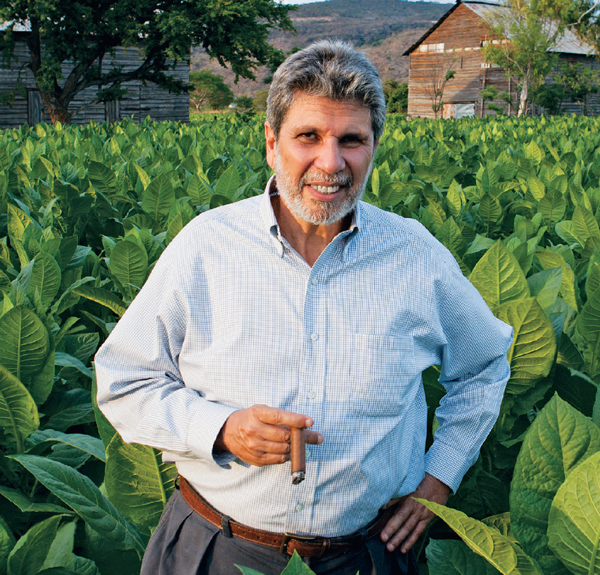 Eduardo left his homeland as a child at age 10, moving to the United States with his family and settling in Fort Lauderdale, Florida, a year and a half after Fidel Castro took power. Like most expats, the family thought they would soon be going back. That was not to be. So Eduardo graduated from high school in the U.S. and then went to the prestigious Wharton School of Business at the University of Pennsylvania, getting his bachelor's degree. He soon found himself working in New York in the international banking field. The work was good, but Eduardo had an entrepreneurial itch, as did his brother Leopoldo.
"We lived through the whole process of fast food in the States when it was just beginning, you know Burger King and McDonald's in the '60s, Pizza Hut and all that. Spain was just beginning that process, and we saw the opportunity, so I left the bank and we were successful from day one." The opportunity the brothers saw was not only the pizza but adding a twist of using scooters to deliver the pizza around Madrid.
Their efforts were wildly successful, and by 1997 Eduardo sold his shares and retired. But not for long. "I was young, still 48, and I am a workaholic and an entrepreneur, and I like to be creative, so I said, 'What am I gonna do for the next stage of my life?' I wanted to look ahead. I want to be involved in agriculture because I always had an interest in agriculture." He began looking around.
Costa Rica seemed nice, but it was too long of a drive to the ocean for Eduardo. He could not go back to Cuba, but then he found Nicaragua had a shorter drive to the ocean and knew it was the place for him. "Because of the revolution and the communist regime, land was still cheap …. Normally when you don't inherit land you have to buy, and it is very expensive. So while in Nicaragua, I looked for agricultural projects, and that's where I found tobacco to be something very special in Nicaragua—it is world-class. So I started tobacco as a farmer just growing the leaf in 1997." Aganorsa was born. Eduardo says the soil is what attracted him. "We have about 1,100 acres in Jalapa, Condega and Esteli," he says. "We have some of the best land. The original Joya de Nicaragua land that Somoza had, La Mia is what they called it, was one of our first acquisitions. The land in Jalapa is very similar to the Vuelta Abajo region of Pinar del Rio, where the best Cuban tobacco is grown."
Not being an experienced farmer at all, Eduardo knew he needed help. He was able to visit Cuba and found farmers in the Vuelta Abajo region who had been growing tobacco all their lives, and he brought them to Nicaragua. One of his first hires was Arsenio Ramos, who had just retired as the head of fermentation for Cuba Tobacco and was a wealth of information on how to grow and ferment leaves the Cuban way. Eduardo's goal was to grow tobacco in that style and process it using the old methods. He chose Corojo '99 and Criollo '98 to be his seeds, and to this day they are the only two varietals he grows. At Aganorsa, Eduardo says, everything is done with care. "We do things the old-fashioned way and pay a lot of attention to detail and give the tobacco what it needs in terms of time and process without rushing it at all. It is all low-tech, just adding a little bit of moisture when the leaves tell us they need it."
Selling the leaf initially was a little tough. No one knew Eduardo nor his product, so Pedro Martin, of Tropical Tobacco, helped him sell the leaves. "As he got older and wanted to retire, he called me and said, 'Eduardo, you're the man to take this business.' It really is not my thing. I like growing the leaf, and he said, 'No this is what is missing. You have to do this, and I want you to take my legacy forth.' I bought Tropical in 2002, and he stayed as an advisor."