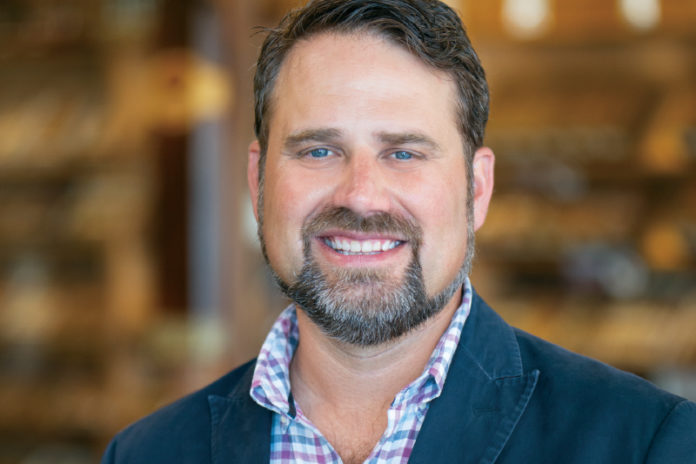 There's a third-generation chocolatier in Italy, Giovanni Ferrero, who said, "Tradition is like a bow. The more we stretch the bowstring, the farther we can throw the arrows of modernity and innovation."
If Ferrero had been speaking directly to Scott Regina of Emerson's Cigars, it's not hard to imagine Regina nodding his head in agreement. Regina is the second generation behind Emerson's Cigars, which has four retail locations throughout the Virginia Beach, Virginia, area. And he learned firsthand the benefits and the challenges of passing on a family business.
For Regina, his first experience with the premium tobacco industry was in the early 2000s, helping his then future father-in-law and founder of Emerson's Cigars, Dwight "Chad" Chadbourn (Emerson is his middle name), navigate the ever-increasing and still relatively new forms of technology that were challenging the best of the baby boomers with a whole new way of looking at business.
"He really didn't understand computers or the internet at the time, or how to use it for marketing a business," says Regina. "He didn't know what email was, so I said, 'Take a pad of paper and put it by the register, and start asking customers for their email addresses. He started collecting addresses, and then he's faxing me notebook page after notebook page of these lists. I said, 'OK, now let's do an email campaign for an event.' He sent me pictures later of the event. I think it was with Avo. It was crazy. There were like 300 people that showed up."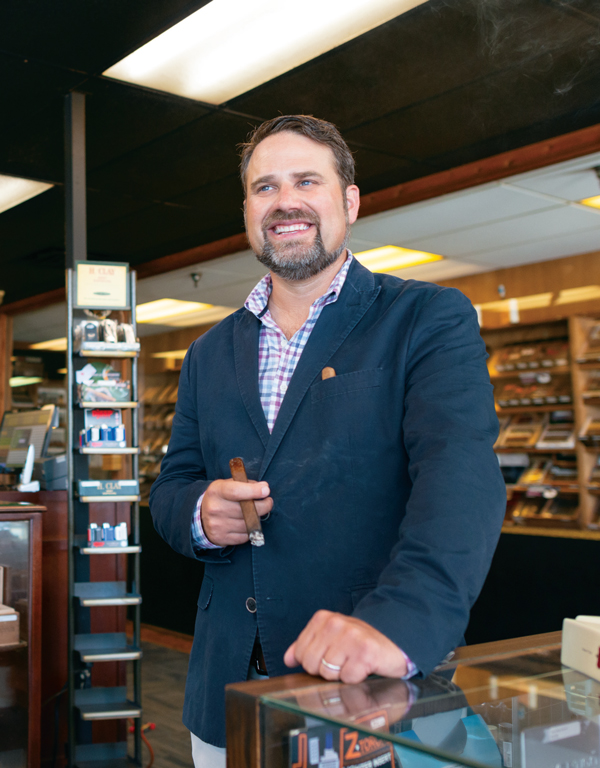 At the time, Regina was in Vermont, working at a manufacturing company on the operations side while going to graduate school for an MBA. His future wife, Chadbourn's daughter Tara, was going to law school. Regina wasn't thinking too much about cigars, except for when he smoked one on occasion with friends or the one time he helped Chadbourn at the stores while transitioning from California to Vermont. He was just happy to help and get his hands into a bit of marketing. But it did get him thinking.
"It was fun, exciting," he says. "[Chadbourn] had, I thought, a lot of cool things going on. He had the Opus X Harley Davidson on display in the store. He had a '60s Chevy delivery truck that he modified. So he had the romance parts down when it comes to premium cigars, but he didn't know how to tell the story. So it was cool to help him get that message out."
And even though life was good in Vermont, Regina kept thinking about that month he'd spent on the front lines of the premium cigar industry. He says, "Looking back, that month definitely changed my life. Being able to sit on the porch with [my father-in-law] at night, smoke a cigar and learn about the industry. Working in the store and being a part of it. And I knew nothing about cigars. I was the guy who'd go into the humidor to try to help someone, [and] they would ask me a question and I'd go right back out of the humidor and ask, 'Hey, what about this, that?' It was just a cool environment. And after that month, when I left, he said, 'Well, if it's something you like ….'"
After the email blast and successful event, Regina continued to help when he could. He was soon tasked with building Emerson's Cigars' first website. Then he was helping take online orders for the business until, eventually, in 2006, the path to working full time for the business became a natural progression. He had no illusion about what he was getting into; Chadbourn made sure of that. "[My father-in-law] did the hard 2018work. Opening a store and getting a business established is very hard. He would tell me stories, like one day when he didn't have a single customer or the day he had one customer … who came in to return something. He said, 'You have to go home and tell your wife, well, we had negative $200 in sales today.' I don't know if I would go back to work the next day."
It was a clear and needed lesson about the realities of small-business ownership: Take nothing for granted and keep looking for ways to improve. Regina recognized that the best way to continue growing was to find a balance between fostering the personal relationships the premium cigar industry is built on and introducing some new business processes that could help attract more customers.
Relationships count
On the personal side, it was simply maintaining the strong relationships Chadbourn had created over the years and establishing some of his own. "So 2006 was my first real taste of everything," Regina says. "I visited Rocky [Patel] in Honduras. I went to my first trade show. And I was hooked. I was hooked because I was enjoying time with my father-in-law but also because of the family aspect of the industry. And now I look, and I'm doing business with the children of the people that my father-in-law was doing business with. Those relationships have had a lot to do with our success."
Developing relationships also meant rolling up his sleeves and getting involved to protect the industry. Emerson's Cigars was one of the founding members of the Cigar Association of Virginia. After learning the ropes of advocacy from the likes of Glynn Loope, executive director of Cigar Rights of America and another force behind helping to get the Virginia association off the ground, Regina joined the IPCPR board of directors, where he currently serves as secretary.