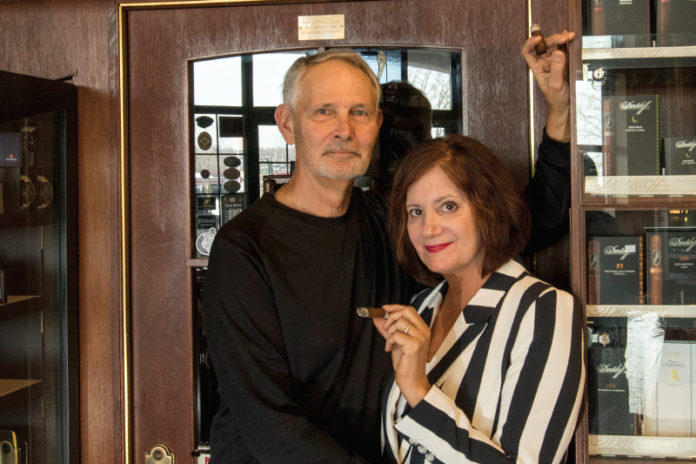 Are your store sales lagging behind expectations? Or perhaps you're looking for ways to enliven your store's atmosphere and make it the happening place for premium tobacco enthusiasts in your area. Regardless of what your goals might be, premium tobacconists would do well to think about adopting the model that Lake Country Cigars in Delafield, Wisconsin, uses to not only attract new customers but persuade existing customers to stop in the shop more often.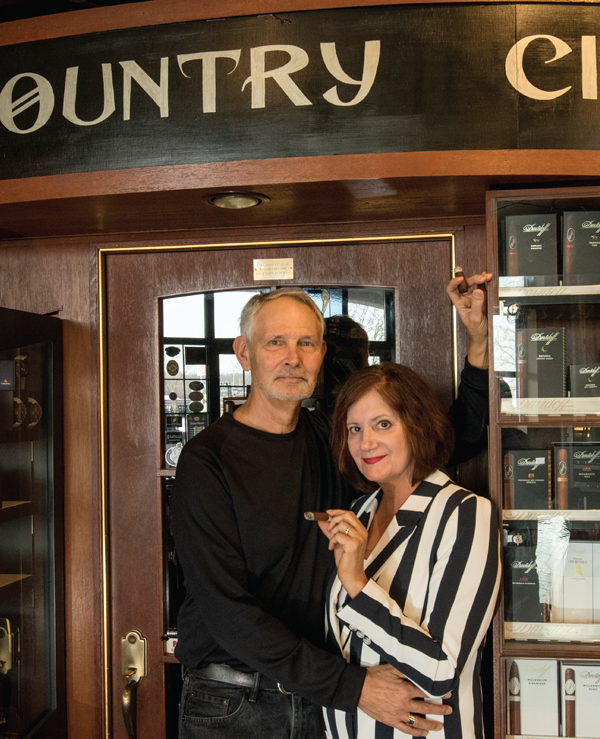 Mary Lynn and Don Kane, the owners of Lake Country Cigars, strive to remind their customers and the larger community around their store that Lake Country Cigars is more than just a place where people can purchase their favorite cigars, pipes, pipe tobaccos and smoking accessories—that it's also a thriving business that's built around a community of tobacco lovers who contribute mightily to local charitable organizations. While Lake Country Cigars is a Davidoff Appointed Merchant, features a Rocky Patel-themed indoor private smoking lounge and a Drew Estate-themed outdoor smoking lounge, and offers hundreds of premium cigars in its approximately 300-square-foot humidor, the store is also something of a clubhouse where something fun and interesting is always happening.
"We're completely about having fun," Mary Lynn explains. "Don is from an engineering background, and I used to work in marketing. We work harder as retailers than we ever have before, but we don't mind it because we love it."
The Kanes' love for cigars began in 1992. Don was a sales engineer for a mechanical contractor, and Mary Lynn was involved in business-to-business marketing. Neither of them were cigar smokers until they came upon a copy of Cigar Aficionado. Struck by the beautiful pictures in the magazine and the way it depicted cigar smoking, both Don and Mary Lynn decided to try cigars. About 10 days later each had purchased a humidor and were buying their own cigars. Six years later, both wanted to leave their careers and start a small business. Why not open a cigar shop?
"We love cigars and we love people who smoke cigars, but we also love business," Mary Lynn explains. "You have to enjoy business to do this job, but owning a cigar shop seemed the perfect choice for Don and I."
Located on the interstate in an affluent area of Wisconsin and within easy driving distance of Madison, Milwaukee and Chicago, Lake Country Cigars has been a success from the very start. The Kanes know they're fortunate, but they also create a lot of their luck by adopting a full-scale marketing program that includes frequent events and communication with customers via their Snips newsletter, email blasts, social media posts and text messages.
"We're in front of our customers all the time," Mary Lynn explains. "To be successful in marketing you have to understand that you have to touch someone many times before they understand how beneficial your business is to them. You have to remind them that they get something wonderful when they come to your store. Marketing is mostly about reminding people of the benefits of your business."
The Snips newsletter comes out six times a year and is sponsored by various manufacturers. It features cigar recommendations, announcements of new cigars in the humidor and a listing of upcoming events. Any future event will first be announced in Snips. As the date of the event approaches, Lake Country Cigars reminds its customers via email and social media posts explaining the event. The day before an event, everyone on the Lake Country Cigars list receives a text message about the event, including an incentive to come to it.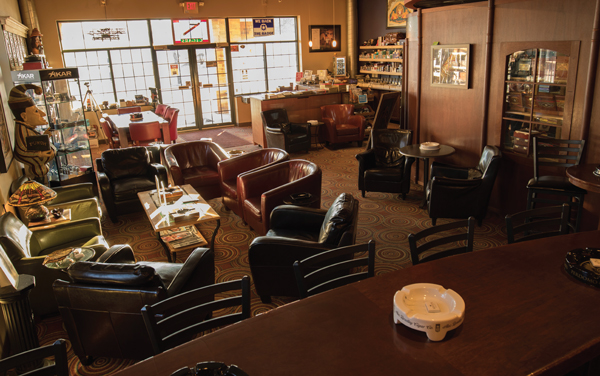 "It's a program, and the customers want to give us their information," Mary Lynn says. "Every time they get a text message from us they are given something for free—a raffle ticket, complimentary beverage or a bigger discount. They come in and show us their text, and they get something extra. Anytime we ask people to give us their information, they're in. We give you a reminder, but you get something for it, so we're in it together."
A review of the October and November 2017 issues of Snips reveals five events in those months with companies such as La Palina, Tabacalera Perdomo, Alec Bradley, Gurkha and Drew Estate. These aren't just cut-and-light or buy-four-get-one-free occasions. At Lake Country Cigars, every event has its own nuance or draw to bring more people into the store.
"We create events that are exciting," Mary Lynn says. "We mix it up all the time and bring in people from other industries, such as a chocolatier or a home-brew guy. We market it heavily, and it's never boring. Keeping our customers focused on Lake Country Cigars and building from there is the key to our success. There's always something interesting and unique going on here, and people want to be a part of it."