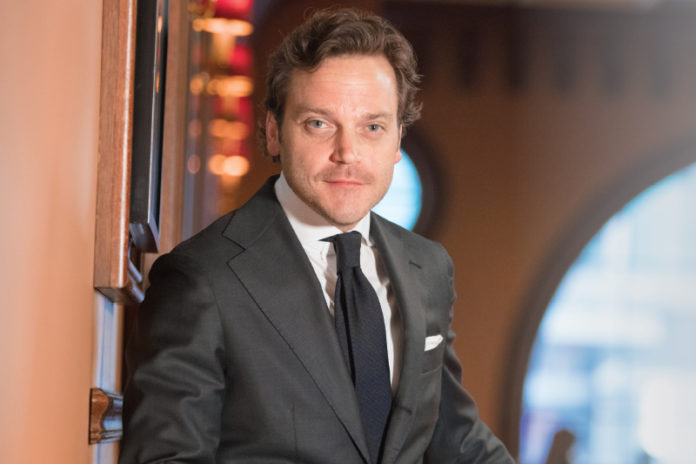 Some people just have it—that natural instinct for seizing opportunity. Some see danger and play it safe; others see possibilities and take the risk. This natural instinct is within every entrepreneur, to varying degrees, and it would not be a stretch to say tobacconists have a particular abundance of that risktaking gene. And there's no better example of this within the premium tobacco industry than Nat Sherman—a man that saw opportunity even within the depths of the greatest financial crisis in history.
For nearly 90 years, Nat Sherman has survived, prospered and grown, but it didn't happen by accident. There's a clear philosophy behind every cigar.
"Nat Sherman has a very unique perspective," explains Michael Herklots, vice president of retail and brand development. "We are proud of the flagship store we maintain in Manhattan, and we're equally proud of the robust network of partner retailers who sell our products throughout the United States. Our philosophy is rooted in the same commitment to excellence around service and our products. We are thoughtful and deliberate about the decisions we make. We think long term about how our portfolio fits within the industry, and we make sure that the products we have on the market today are as great as they were the day they were released. With 88 years in the cigar business, we maintain a relevance and agility that many companies cannot, and we try our hardest to express our gratitude to those who support us."
In the Beginning
To briefly paint the picture, by 1932, at the height of the Great Depression, unemployment in New York City was 25 percent, half of the city's manufacturing plants had closed, and nearly 2 million people were receiving some form of humanitarian aid. But within this environment was a dynamic and charismatic son of Hungarian immigrants ready to make his mark. Starting from humble beginnings as a street peddler, Nat Sherman began climbing the ladder of success, opening a pool hall and then eventually opening his tobacconist shop in the heart of New York City's old garment center at 1400 Broadway.
As Larry Sherman, executive vice president of the company and grandson of Nat Sherman, described it in a Gotham magazine interview in 2011, Nat Sherman loaned money to his friend who was constructing the building at 1400 Broadway, and to repay the favor, the friend offered Sherman the store on the first floor. "My grandfather said, 'Why don't we start selling cigars?'" Larry Sherman recalls.
It didn't take long for Nat Sherman's store to become the place to be for the rich, the famous and the infamous (a few gangsters were known to frequent the store). Around the same time, Sherman also partnered with Charles Baer, owner of Epoca Cigar Company, becoming part-owner of the cigar brand. In 1947, Sherman introduced the first Nat Sherman cigar, the Private Label. Produced in Tampa, Florida, it contained a blend of American and Cuban tobaccos. Sherman also started making a line of cigar-taste cigarettes, the Havana Ovals, after a longtime customer complained to Sherman that airlines were no longer allowing cigar smoking on planes.
In 1976, Sherman moved the flagship store to 711 Fifth Ave., on the corner of 55th Street. Then from 1990 to 2007 its home was on 42nd Street and 50th Avenue before it moved again to its current location with the debut of the Nat Sherman Townhouse at 12 E. 42nd St. in Manhattan.
As the decades progressed, Nat Sherman continued to slowly expand its premium cigar portfolio. While some might say Nat Sherman has had a conservative approach in debuting new products, Herklots says that Nat Sherman's strategy is more in line with their philosophy from the start.
"I think 'thoughtful' is a better word," he says. "Our commitment is to our retail partners and our consumers, and we bring products to market when there is a clear opportunity to do so. And then we work tirelessly to maintain those products year after year. Our Metropolitan selection, for example, has been on the market since 1994 and continues to grow year over year.
"Joel Sherman, our family patriarch, would often say to me, 'There are 88 keys on a piano, but there's a lot of space within those keys.' That's been the focus. We introduced the Dominican-made Timeless in traditional vitolas when 60 ring gauges were all the rage. We introduced the Nicaraguan-made Timeless without using a single leaf of ligero in the blend, despite the industry trend that fuller was better. We released our super-premium Sterling in elegant formats and flavor when everything released that year was big and bold. We're thoughtful.