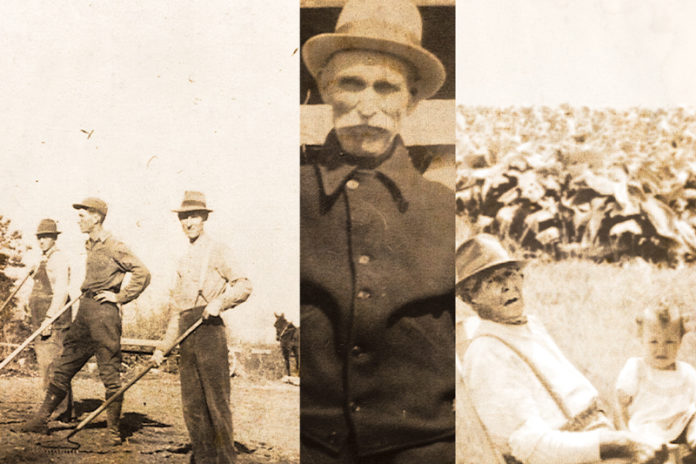 Though Cornelius & Anthony might only be two years old, the fledgling premium cigar company can trace its lineage in the tobacco world to at least the 1860s, when Cornelius Bailey planted his first tobacco crop in Southside, Virginia, about halfway between Richmond and Danville. For more than 120 years, the Bailey family proudly grew tobacco until an intense dislike for being at the mercy of cigarette companies' manipulation of tobacco prices led Mac Bailey—the fourth generation of the family to be involved in tobacco—to seek new business opportunities, setting the course for the creation of Cornelius & Anthony in 2015.
The Bailey family history in tobacco, and its establishment of S&M Brands (a cigarette and little cigar manufacturer) and Cornelius & Anthony, provides an interesting lesson in how perseverance and a little luck can overcome big obstacles. Or as company president Steven Anthony Bailey likes to joke, "We're just a little too stupid to quit."
To be sure, the Bailey family has faced a lot of adversity transitioning from only tobacco growers to cigarette and cigar manufacturers. In 1979, Mac Bailey bought a tobacco warehouse in Clarksville, Virginia, and thus entered the tobacco brokerage business. A few years later, Bailey established another warehouse in Lancaster County, Pennsylvania, where he bought tobacco from Mennonite and Amish growers to sell elsewhere. As the business grew, Mac expected his son Steven to pitch in.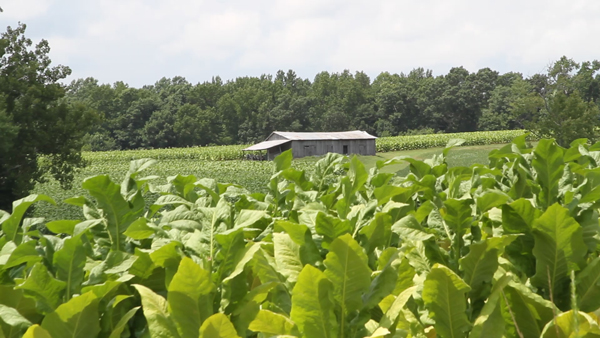 "If you grew up on a farm then you know that you are a good source of cheap labor," Steven again jokes. "My father thought that you couldn't succeed in life without working hard. I worked in the fields with the migrant workers we hired at the time beginning when I was 10 years old. Every day during the summer we worked in the fields, and there wasn't any time for baseball or other things. When I was about 14 or 15 he started taking me to the warehouse. There was no time for holidays either. When I was 16 and could drive, I would sometimes have to take a load of tobacco up to Pennsylvania. I spent a Thanksgiving weekend doing that. I worked in Pennsylvania in the wintertime from 1986 to 1993, when we decided to get into the tobacco products business."
Then in 1993, Mac told Steven that he wanted to get into the cigarette business. Fed up with the fluctuating prices the big tobacco companies paid at the time, Mac thought to cut them out completely and ordered Steven to figure out how cigarettes were made. A few months later, Steven had developed a blend.
The brand, Bailey's cigarettes, was produced by a small private-label manufacturer in Virginia. Steven designed the packaging with an old computer program and fondly recalls the pride that he and Mac felt when they saw the cartons for the first time. He also remembers the sense of panic when it dawned on them that they had a brand but had no idea how to market it.
"We hit the road with our personal vehicles," he says. "We sold 27 cartons of cigarettes the first week. Those were friends of friends who had a store and probably felt sorry for us. Another big issue was to figure out how to get the tax stamp on the cigarette packs. We bought tax stamps on a sheet of paper and used scissors to cut out each stamp and iron it onto each pack. We would have to do enough each night to go out the next day and try to sell them. That's how we started."
The Bailey work ethic paid off. Demand for Bailey's cigarettes slowly grew, even while problems with the manufacturer arose, prompting Mac and Steven to start making the cigarettes themselves. The company, S&M Brands, hemorrhaged money and nearly closed down in 1997, but the Baileys pressed on. A year later, their fortunes began to turn around, and by 2002 the company was on a solid foundation.
"We went from selling our cigarettes from the back of a pickup truck to producing 2.8 billion cigarettes annually," Steven marvels. "We were making a good product at a good price, and we went absolutely through the roof. I tell people all the time that we were so ignorant, and why we got into it I don't know, but in spite of ourselves we survived."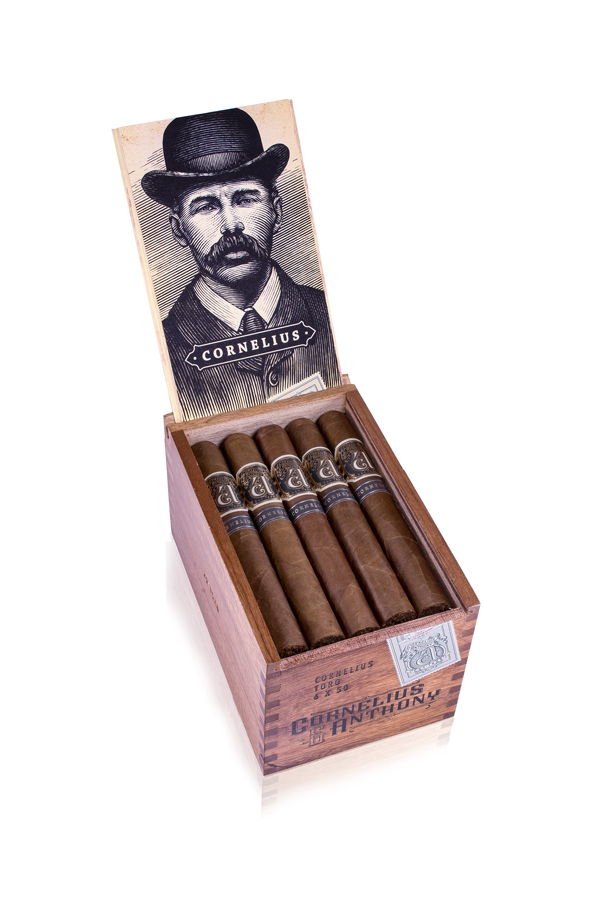 They may have survived, but Steven knew that the company had to diversify if it was going to continue in the long term. S&M Brands introduced Lex12 filtered cigars in 2010, which have done tremendously well in the little cigar market segment. Then Steven started looking at the premium cigar market. In 2013, he met with some manufacturers in the Dominican Republic and rolled out a project—Meridian cigars—for Cornelius & Anthony's debut at the 2015 IPCPR show. True to previous Bailey projects, Meridian wasn't as successful as the Bailey family had hoped it would be.