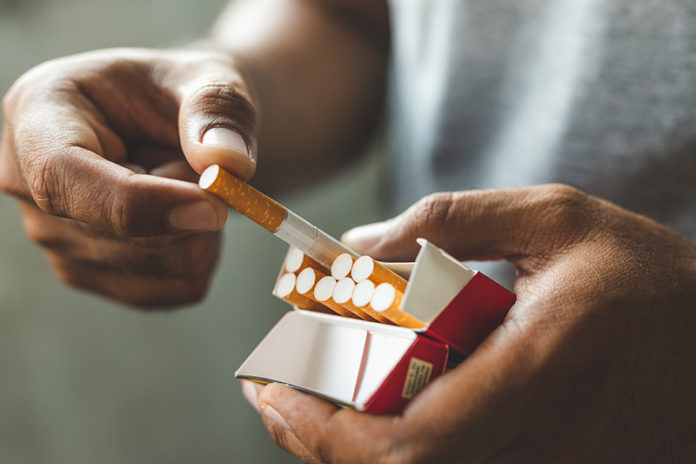 If you're looking for a stock to bet on, Wall Street appears to be pushing its clients to a very familiar category–tobacco. The recent troubles vaping manufacturers and users has faced is having many analysts recommending its clients buy stock in tobacco companies, including Altria.
Vice US reported an email circulating from Adam Spielman, a London-based managing director at Citigroup, who urged his clients to buy stock in Altria, one of the largest tobacco companies in the U.S. and makers of popular cigarette brand Marlboro. A suggestion to buy Altria stock may turn heads considering the rocky year the big tobacco company has experienced. After investing nearly $12.8 billion in e-cigarette manufacturer JUUL Labs in 2018, Altria has since had to write down that investment. JUUL Labs has itself experienced a great deal of change in the past year. It's CEO stepped down last year and was replaced by an Altria executive [read more here], the company's founders were called to Capitol Hill to testify about the company's past marketing tactics [read more here], and the company has pulled most of its flavored pod products from the market ahead of a national ban on flavored e-cigarette products proposed by the Trump Administration [read more here].
Even with these troubles, Wall Street is placing its bets on tobacco. Why? Due to the fact that the overall decline in volumes being seeing in the vapor category could mean big profits for tobacco companies going forward, especially those that manufacture traditional cigarettes. Cigarette volumes have been in decline since the early 1980s and while they will continue to fall, vapor's continued troubles and decline could drive more consumers towards readily available products like combustible tobacco products. Altria, though it may have experienced a lost with its investment in the vapor category, stands to benefit from vapor's fall due to its portfolio of strong cigarette products, including Marlboro. Some analysts, according to Vice, estimate that Altria stock could increase by as much as 22 percent.
You can read the full report from Vice here.