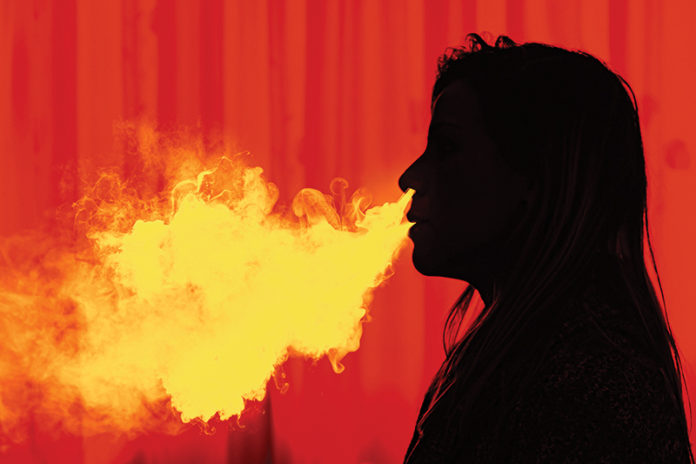 Reports have begun to emerge that the Trump Administration's long awaited flavored vape ban … may never happen.
Back in September 2019, President Trump and others in his administration voiced concern over the growing number of youth and adults in America who were suffering from a vaping-related lung illness. In response, President Trump announced plans to impose a national ban on flavored e-cigarettes and Alex Azar, Secretary of Health and Human Services, promised action on a national scale from the federal government, hinting that a ban on flavored e-cigarettes was imminent and federal guidelines would be finalized and announced within 30 days [read more here]. That deadline came and passed and yet no formal plan had been announced. Now media outlets like The Washington Post are revealing some behind the scenes actions and why the much anticipated flavored ban may never happen.
Federal regulators had reportedly cleared the way for a flavored e-cigarette ban and the plan involved candy, fruit, and mint flavors being pulled from the market within 30 days. The bill was then reportedly sent to President Trump to sign on Nov. 4, 2019 and a news conference was planned and scheduled to occur the next morning. All was going to plan until President Trump opted not to sign the one-page "decision memo." Ultimately, advocacy and demonstrations held against the rumored ban influenced the President who felt the ban would lead to job losses and that some of those job losses could impact economic growth. With many protestors using the hashtag #IVapeIVote, Trump also reportedly felt a ban and any job losses associated with it could hurt his re-election prospects as the U.S. enters into another Presidential election year.
The reasons for the seemingly cancelled flavored e-cigarette ban may never be known as many media outlets are reporting reasons listed out by anonymous administration officials. With the ban now on hold, White House officials are still looking into the issue and have planned meetings with representatives of the vaping industry including retailers, manufacturers and medical professionals and state representatives to try to hatch out a solution that both sides can agree on. With many health advocates and states however pushing for a ban on flavored e-cigarette products, it is unclear if any such compromise can really be reached. President Trump has also hinted at taking a different course of action, including raising the minimum age to purchase these products to 21 years. JUUL Labs making the move to pull much of its flavored products from the markets also could be viewed that a more drastic approach is needed.
There are many factors at play that could make a flavored ban on e-cigarettes difficult, including a new U.S. Food and Drug Commissioner being nominated [read more here], an election year that is sure to ramp up after the New Year, and the issue now becoming a state issue as many have imposed their own bans out of fear that the federal government would not act soon enough to address what former FDA Commissioner Dr. Scott Gottlieb, M.D. termed "the vaping epidemic."
For more on this issue, you can check out the report from The Washington Post by clicking here. For all the latest legislation and FDA news impacting the tobacco industry, click here.