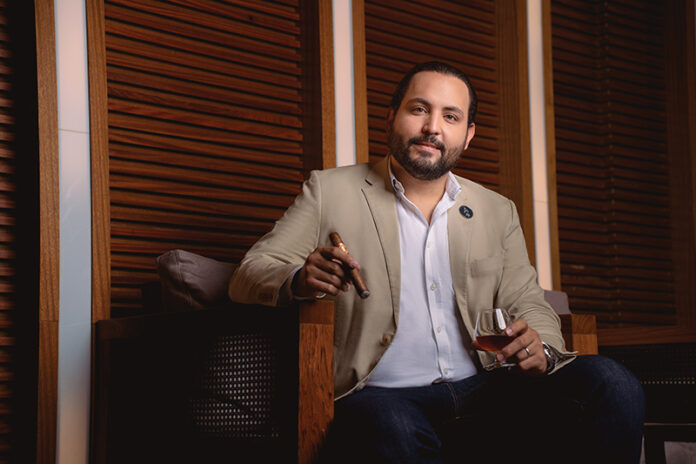 Part 2 of "Personal Business," the September/October 2022 cover story for Tobacco Business. To read part 1, click here.
The Crisis Advantage
Rodriguez splits his time and attention across many different areas and issues relating to his business, but his main focus is adapting his company to today's situation and finalizing the infrastructure renovation process that was started five years ago. "We are almost done with it," he reveals. "The only building we need to finish is our oldest one, our headquarters, where we already built two modern aging rooms and an innovative pest control system, which will be one-of-a-kind in the industry."
Infrastructure and improving the factory's overall operations is not something you hear spoken about in the cigar industry a lot, but one can tell it's of great importance to Rodriguez. He and his father have upgraded the electrical grid in all of its facilities, added new security features and improved the plumbing. There's also an expansion in the works with a new packing department being built and new machines being brought in to handle the factory's medium filler private labels. Some enhancements will specifically help the employees, such as the upgraded climate control system located within the working areas.
To build on the factory's production capabilities, new warehouses, curing barns and an upgraded solar panel system are all on the table. Outside of the factory and headquarters, the surrounding roads within the industrial parks and surrounding neighborhoods where the business is based are also almost completely fixed. Many of these projects and improvements have been in the works for years and progressed despite challenges, such as the COVID-19 pandemic.
"I always say that a crisis is the right moment to take advantage in a market," Rodriguez states. "We have worked five years on an infrastructure renovation project, and the pandemic hit us right at the most critical time. Initially, we started with a warehouse shortage problem, but we overcame it. Then later, a labor shortage. This was the main reason why we decided to establish new operations in a nontraditional tobacco region of the island. Now there's an inflation and supply chain crisis that is not allowing us to release products at the desired time. But on the plus side, this crisis has helped us to establish relationships with new suppliers and customers, and we know that, in the end, things will come back to normal—and probably better than they were before."
One of the unexpected impacts the COVID-19 pandemic had on Tabacalera El Artista was the increased demand for premium cigars. Artista has long been viewed as a good place to work by many. After the pandemic, the company was able to retain about 85 percent of its team members, according to Rodriguez. The problem was that they needed even more employees than before to help the company meet the demand from the market. To address this new problem, Rodriguez and his team had to think outside of the box. La Vega is located almost 25 miles away from the traditional growing region of the Dominican Republic. Rodriguez's company was able to secure industrial space in this untapped region where they will establish a new operation.
"We have been there for about 18 months, and we are already manufacturing premium cigars and have a big tobacco sorting facility there," he says. "Best of all, this is a win-win situation: La Vega is known for its clothing manufacturing culture, and that industry was heavily hit by the pandemic, so the unemployment rate was big. Now in La Vega, people are realizing that working with tobacco is much more stable, and they are happy that they are learning new skills and building a career."
One of the most fulfilling parts of the job for Rodriguez is seeing how individuals grow and progress within his organization. "Now that we are hiring en masse, it's great to see how someone can start working as a doorman, and since he has the right skills, he can move into a supervision role in another department."
Kevin Newman is another example of someone who has grown within Artista over the years. Newman has assisted the company in several different areas, from marketing and branding to sales and operations.
"Mr. K [Kevin Newman] has become one of the most important pieces of this puzzle," Rodriguez proclaims. "He complements our structure with all of his knowledge. He also adapted very well to our work culture and has a lot of creativity that adds a very unique touch to the products we release."
As a leader within his organization, Rodriguez always tries to listen to the different opinions and understand the viewpoints from those on his team. He's a firm believer that opposing views and opinions from his team are important to know because they're the ones performing the different tasks and processes that determine the overall success of the business.
"It doesn't matter how many titles or how much knowledge I have; they probably know more," he confesses. Being direct and as clear as possible to avoid any miscommunication is also something Rodriguez strives to achieve in his leadership role at Artista.
Rodriguez will have to address some other issues threatening his family's business, such as securing enough materials needed for packaging. Supply chain-wise, however, things are looking up. Rodriguez reveals that his company has enough tobacco to work with for at least a decade if not longer, allowing for popular Tabacalera El Artista cigars like Big Papi and Buffalo TEN to remain readily available for years to come and also paving the way for many new blends and releases to hit the market both in the near and far future.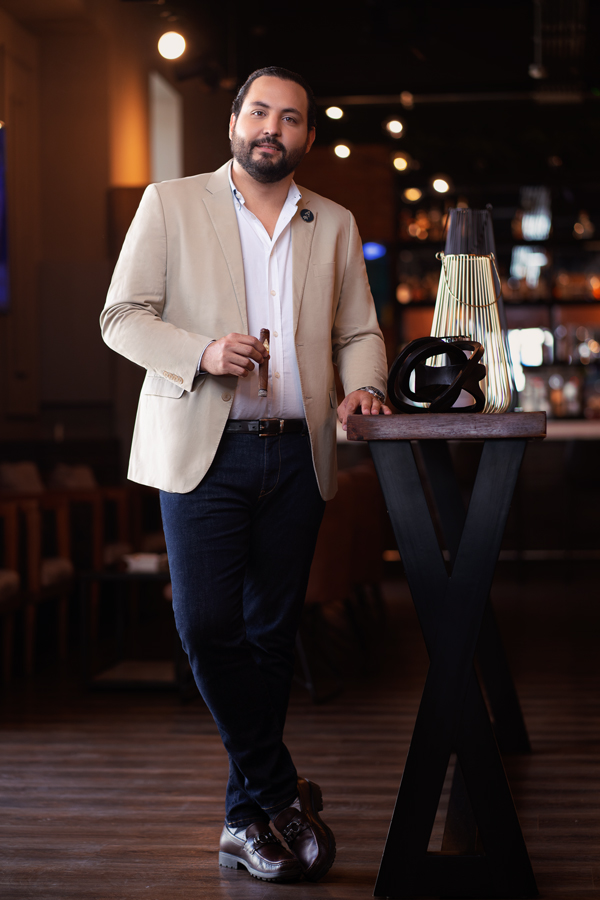 Refreshing the Brand
Tabacalera El Artista has the advantage of having one of the largest raw tobacco operations in the Dominican Republic, which is reflected in the cigar blends it produces. "There is always something new to try: hybrid seeds, tobacco grown in nontraditional regions and imported tobaccos from around the world. I love the challenge of using uncommon tobaccos," says Rodriguez.
The downside to having access to so much tobacco is that it takes a bit longer to settle on a blend, but the extra work is worth it to Rodriguez, who always enjoys a challenge. To date, Tabacalera El Artista has produced some great blends—such as the Puro Ambar, Pulita, Buffalo TEN and the new Artista Harvest—using uncommon tobaccos. These cigars and others are all put through a smoking panel that includes executives and cigar rollers from the factory. If everyone agrees that what they're smoking is something special, Rodriguez will give the blend to his father to get his blessing before it's released to everyone.
The blending process begins with a lot of questions, especially if it's a blend for someone outside of Tabacalera El Artista. Before any blending begins, the main questions asked relate to the taste profile and transitions that are being looked for from the cigar. After enough questions have been asked and Rodriguez and his team feel as if they have a good framework to work from, blends are created and smoked and graded on what was gathered during the question phase. Feedback is gathered throughout the blending process, and tweaks to the blend are made to get as close to the type of cigar the client came to Tabacalera El Artista in search of.
This is the same process Tabacalera El Artista took with its own products released through what was known as El Artista and is now known simply as Artista Cigars. Earlier this summer, Rodriguez's company revealed an updated name and new branding. To Rodriguez, the transition from El Artista Cigars to Artista was a natural progression of the company. With this rebranding effort, the aim was to simplify and modernize the visual aesthetic of the company and its products.
"We are known in the industry as Tabacalera El Artista, which is the factory's name, but we never had a commercial product named after the factory," says Rodriguez. "We had the idea of releasing a line branded with our name about five years ago, but we were not 100 percent ready at that time. Now we feel that we have enough knowledge of the market and some brand recognition to take this step.