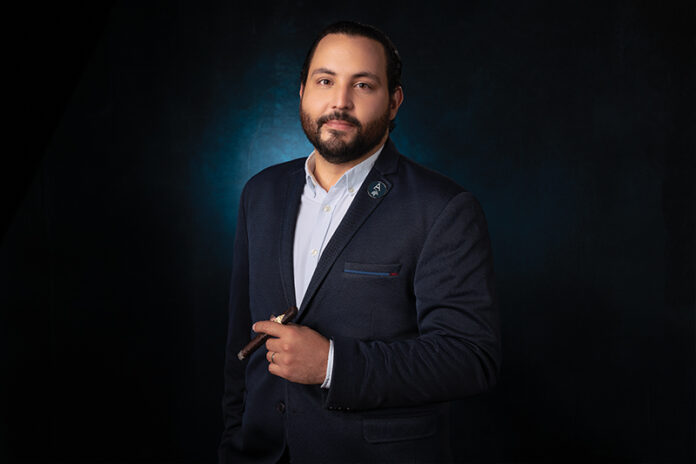 Ram Rodriguez is the third generation of a family rooted in tobacco. In 1956, his grandfather launched what's known today as Tabacalera El Artista S.R.L., one of the Dominican Republic's largest producers of premium cigars. Tabacalera El Artista makes millions of cigars a year and distributes them to the U.S., Canada, Europe, Sweden and Norway. In addition to being a manufacturer, Tabacalera El Artista also manages farms in the Caribbean and South America where it grows tobacco that's used in its proprietary blends and also sold to other cigar manufacturers for use in theirs. Completing its business operation is Tobacco & Cigars Distribution Corp. (TCD), a logistics company based in Miami, Florida, that distributes the cigars it makes.
All of that being said, this isn't your typical business or trade story.
For some, business is all about profit margins, compounding interest and product superiority. When you speak to Rodriguez about business, however, it's a very different conversation. The presence and theme of family comes up more often than not, and instead of focusing on how much money can be made, Rodriguez makes it all very personal. Business is an extension of his family; it's a legacy and responsibility he's now entrusted with managing each day and expanding on for the next generation of his family.
Rodriguez doesn't shy away from talking about his initial reluctance to join the family's business. As many in the tobacco industry can relate to, he spent time in the factory as a young teenager at the request—or demand—of his father. However, this didn't lead him to willingly embrace his future in tobacco. It wasn't until he attended his first trade show and saw how the family's business impacted other people that things suddenly clicked for him. That personal connection—seeing and meeting the retailers and understanding how consumers connected with the family by way of the products they helped create—set Rodriguez on a new path at age 18 and opened his eyes to new opportunities.
Although it's not uncommon today to find "the next generation" of a family involved in cigars getting into their family's business, for a long time Rodriguez was one of the youngest executives in the premium tobacco space. He wanted to honor the work and sacrifices made by his father and grandfather but also decided to fully embrace his leadership position by putting his own stamp on Tabacalera El Artista and its various business units.
In the story that follows, Rodriguez shares how focusing on people and their connection to his business helped him grow as a leader. He also digs into how making people the focus of your business—whether they are part of your team, a retail partner or the end consumer—will result in more wins than solely focusing on products and profit.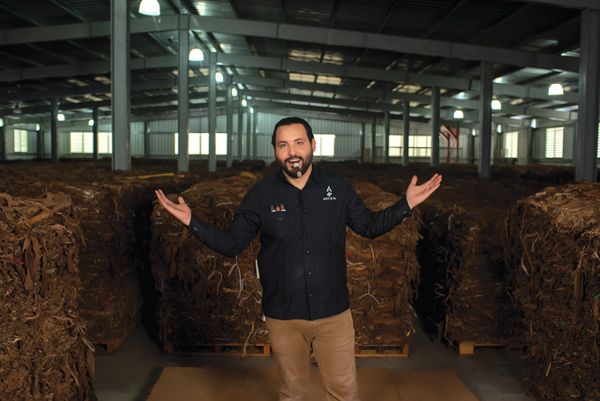 Finding His Place
Rodriguez was born in 1990, and from a very early age he found himself surrounded by tobacco. Rodriguez's infatuation with the cigar industry was not automatic; it developed over time. When he was a teenager, Rodriguez's father wanted him to learn about the tobacco business, so he began working in the factory. He and his father made a deal: He'd come to the factory each day and would stay until it closed. He did this until he turned 18, at which point Rodriguez received training in different parts of the tobacco manufacturing process.
"When I was 18, I went to my very first IPCPR [International Premium Cigar & Pipe Retailers Association trade show] in Las Vegas. That was in 2007. That's when I realized what happens to the cigars after we put them into a box and put them in a truck to ship them to a container to the U.S. I realized that cigars were a big deal for a lot of people, and it wasn't just a product that people consume. It's a way of life."
Rodriguez left that year's trade show with a new perspective and attitude toward the cigar industry. When he returned to the factory, he was motivated and ready to learn as much as he could about the tobacco business. The years spent working in the factory as a young teenager gave him a better foundation ahead of his "official" start in the industry, but he found that there was plenty more to learn. By this point in his career, he knew he had to figure out the commercial side of things, which he knew very little about. He also needed to learn about all of the different processes involved in tobacco and cigar making, from how to sort tobacco to how to roll a cigar. The more Rodriguez worked in the factory, the stronger the desire grew to create his own brand.
"I challenged myself to make that happen," Rodriguez shares. "When I was 22, I decided to open a company in the U.S."
Rodriguez established a distribution company in Miami and launched his first brand. This was similar to the entrepreneurial aspirations of his father and grandfather. When he first launched his business, Rodriguez's grandfather started off with a small workshop and a couple of cigar rollers. The cigars that were made were sold locally before they were distributed on a national level. When Rodriguez's father took over the family's business, he expanded on what his own father had started; the cigars produced in the factory were not just available locally but were soon exported to the U.S. and Spain. The tobacco trading part of the business was also expanded upon.