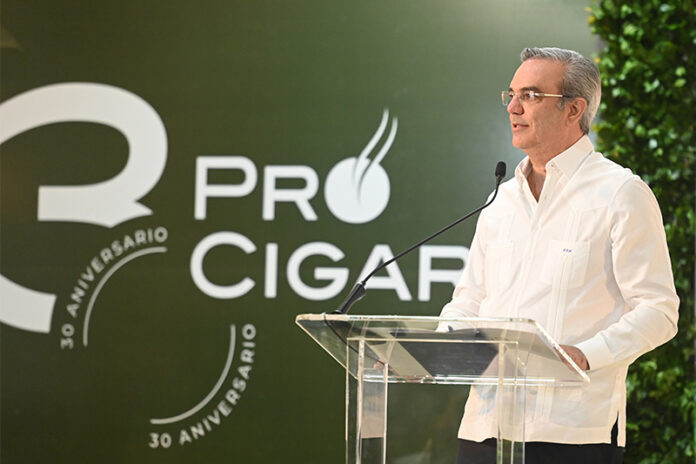 The Association of Dominican Cigar Manufacturers (Procigar) celebrated its 30th anniversary with a special lunch conference that featured the Dominican Republic's President Luis Abinader Corona as a guest speaker.
Procigar was founded in 1992 with the goal of improving the quality of the country's cigar products while also improving the country's reputation as a being a major producer of premium cigars. The Procigar organization represents 90 percent of tobacco exports from the Dominican Republic and organizations that provide nearly 125,000 jobs in the country's tobacco sector. Through its ongoing work, Procigar has defended, protected and spread the news and build awareness of the Dominican Republic's tobacco industry. Procigar's members include Tabacalera A. Fuente, Tabadom Holding Inc., Tabacalera La Romana, General Cigar Dominicana, La Flor Dominicana, De Los Reyes Cigars, Quesada Cigars, Tabacalera La Alianza (EPC), La Aurora, Tabacalera Palma and PDR Cigars.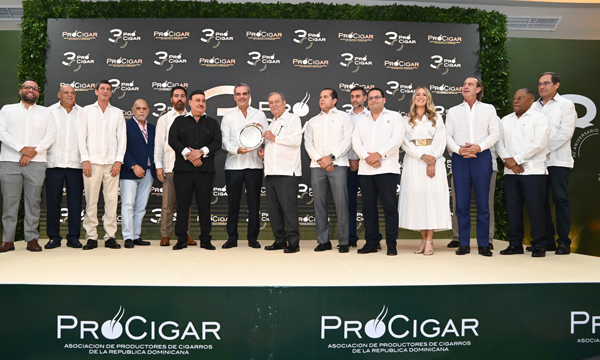 At the special luncheon and celebration, Procigar president Hendirk Kelner spoke excitedly about the organization's work and accomplishments. When the organization was first founded, the Dominican Republic exported 80 million dollars worth of cigars and has gone on to exceed that number by 15 times today. Kelner also spoke about President Abinader's strategic plan for the Dominican Republic's tobacco industry, which was introduced a month into his administration. President Abinader's administration has recognized and declared tobacco and cigars as being part of the Cultural Heritage of the country. Members of Procigar recognized both President Luis Abinader and the minister of industry and commerce, Ito Bisonó, for their support of the tobacco industry and the roles they played in the tobacco industry strategic plan as well as how they supported tobacco and cigars being named part of the cultural heritage of the Dominican Republic.
For all the latest news from Procigar, visit procigar.org.