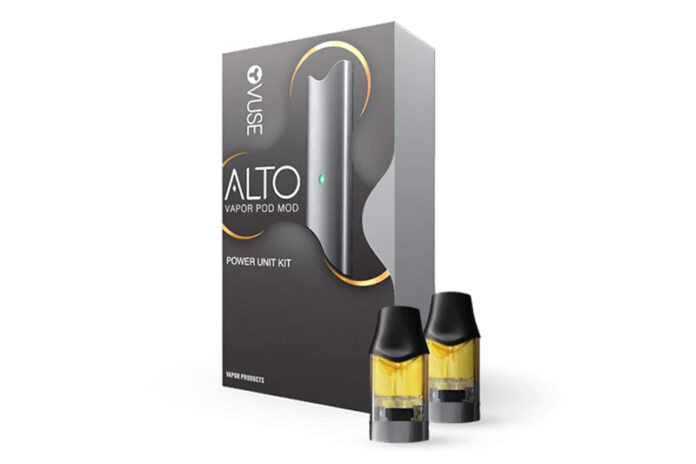 A jury in the U.S. District Court for the Middle District of North Carolina found that Reynolds Vapor Company's Vuse Alto infringed on three patents owned by Altria Client Services. As a result of the decision, the jury awarded Altria $95,233,292 in past damages through June 30, 2022.
The case of Altria Client Services v. Rynolds Vapor Company, et al, focused on three patents that Altria Client Services was awarded by the U.S. Patent and Trademark Office based on filings that dated back to April 2015. The jury found that Reynolds Vapor violated Altria's patents for pod assembly that was used to created the Vuse Alto. Altria's concerns involved the pods used in the vaping devices that stored and heated liquid nicotine.
The proceedings that will follow the trial will address the ongoing damages through the expiration of Altria's patents in 2035. During the initial trial, Altria urged the jury to find a royalty rate of 5.25 percent, which the jury accepted in returning its award of past damages.
In a press release, Murray Garnick, executive vice president and general counsel at Altria, commented: "Patents are at the core of innovation and we take very seriously protecting our intellectual property. We are pleased that the jury recognized the importance of Altria's innovation and the value of its patent rights."
In a statement to Reuters, Reynolds indicated that it would continue to "vigorously defend the issues remaining for the court" and that an appeal was not out of the question.
This is part of an ongoing legal battle waged over patents and the e-cigarette and vapor product category. In June, Philip Morris International, a spinoff of Altria, was awarded $10 million after a jury ruled in its favor that R.J. Reynolds' Vuse Solo and Alto devices infringed on two of its vaping patents [read more here]. R.J. Reynolds has in turn sued Philip Morris following claims that Philip Morris' heat-not-burn device IQOS infringed on its e-cigarette patents. R.J. Reynolds was able to block the import of IQOS following a court ruling in its favor and a decision made by the International Trade Commission last November. Altira is the U.S. distributor for IQOS.