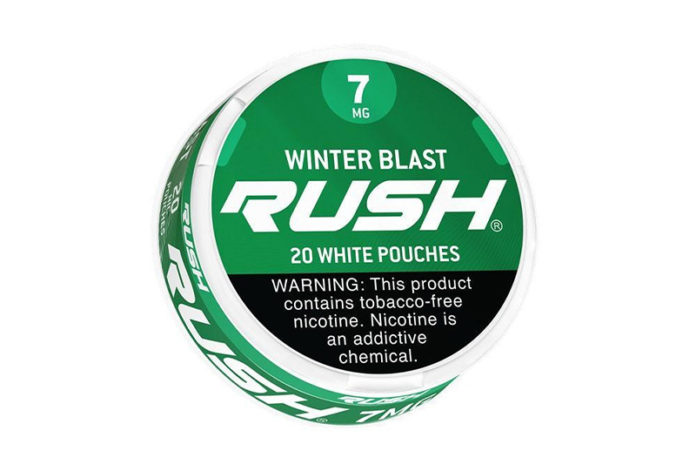 The oral nicotine pouch market continues to grow with the addition of Rush, a non-tobacco oral nicotine product that has launched throughout the U.S. through Crown Distributing and affiliate companies Global Tobacco, LLC and America Juice Co.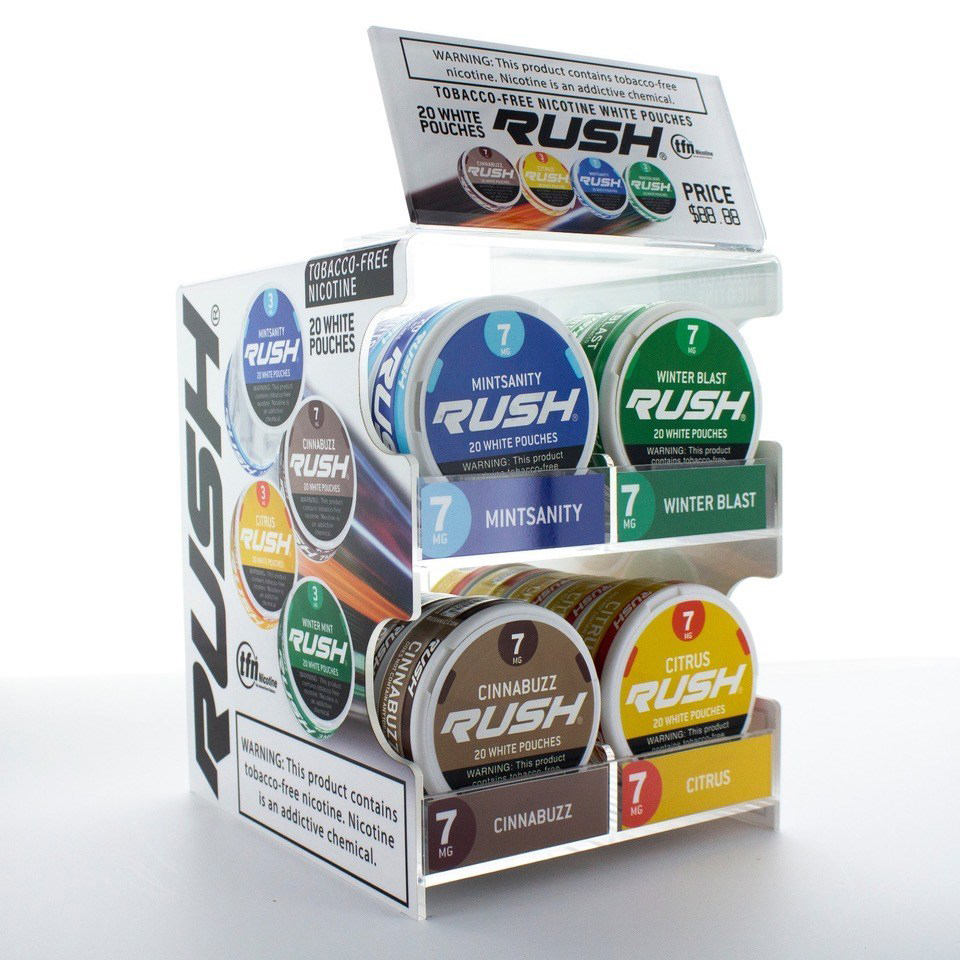 "New Rush pouches are loaded with impactful wintergreen, mint, citrus and cinnamon flavors, that are perfectly balanced with just the right levels of 3 mg or 7 mg non-tobacco nicotine to give adults just what they are looking for in a modern oral nicotine (MON) pouch product," commented Mike Walters, vice president of sales at Crown. "We expect the Rush nicotine pouches to have very high acceptance among adult consumers looking for real alternatives to cigarettes, other tobacco products and vape products. Our initial consumer feedback tells us the Rush tobacco-free white nicotine pouches rate high on soft mouth feel, flavor impact and overall nicotine satisfaction when compared to other brands currently on the market."
Rush was developed to be totally tobacco-free, highly flavorful and competitive in the growing oral nicotine market. Rush is manufactured only using ingredients that are not made or derived from tobacco. None of the flavors have tobacco extracts and no tobacco leaf, scrap or dust is used in the blends.