Retailers have to make a lot of important decisions, but none are more important than choosing the right point-of-sale (POS) system. POS systems offer an automated method for merchants to ensure that products are sold to customers at the correct price and that the inventory of those products is correctly managed during every transaction that is made.
For retailers, POS systems can make or break a business. POS systems touch on many aspects of a business, including inventory management, invoicing, accounting and reporting, making them one of the most essential pieces of technology a tobacco retailer may ever invest in. There is one issue, however, with POS systems: No one POS is exactly like another, and the many different choices on the market can be confusing and even overwhelming for retailers who are trying to decide which system to choose for their business's needs.
"There are many systems on the market, but do they actually handle the nuances of your specific retail industry?" asks Doug Nolan, president and CEO of FasTraxPOS. "There are differences, especially in specialty retail, that range from age requirements of specific items to transaction quantity limitations, tax handling for pre-/post-discount or buydown, and parent/child inventory relationships."
Next, Nolan provides a few tips for retailers who are searching for the right POS systems to fit their store's needs.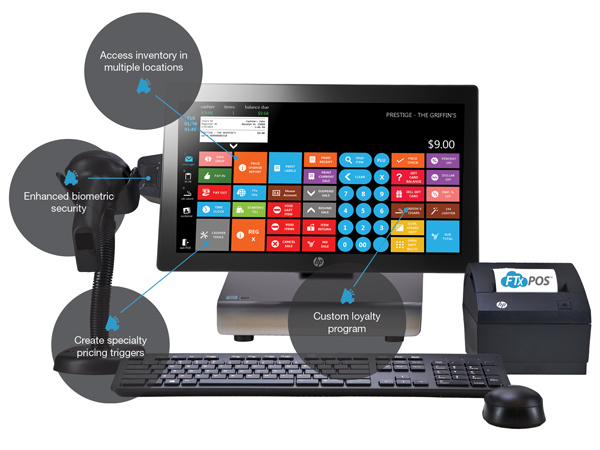 The Good and the Bad
What qualities separate a good POS system from a bad one? According to Nolan, it all depends on a retailer's industry and whether the POS system addresses specific industry requirements. "Those that exceed basic pricing, inventory movement, and permission utilities and push you into system/operational automation, analytics, forecasting, scheduling, proactive and reactive customer communication, true marketing tool sets—all while simplifying the end user experience—those are the great ones," he says.
Because not all POS systems are the same, each one will require a different level of learning. Retailers should keep their cashiers in mind when choosing a POS system. Cashiers are dealing directly with customers, so the more complicated the system and the more manual entry that is required, the higher the chances of an incorrect transaction that will reflect poorly on your business. A good POS system will keep the cashiers more focused on handling products and serving customers—and less on trying to understand and manage the POS system.
Good POS systems will offer merchants all the tools for success in a package that is not only simple to understand and to use but will help grow the business and be capable of handling more complex sales situations as they arise. A POS system is only as good as the vendor who provides it.