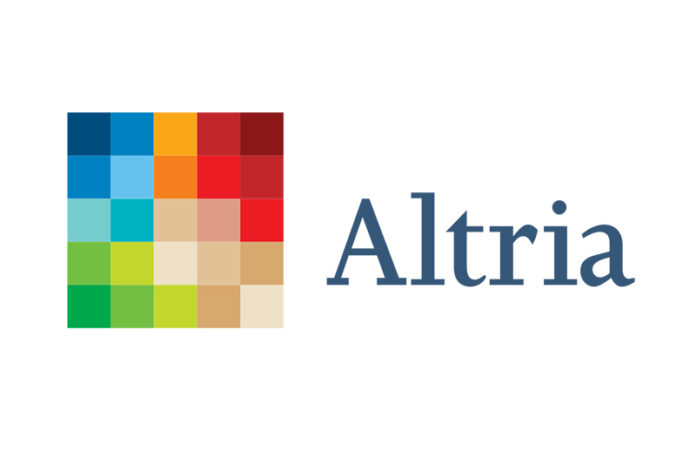 Altria Group, Inc. has released its 2020 fourth-quarter and full-year business results. The new report provides guidance for 2021 full-year adjusted diluted earnings per share (EPS) and also revealed plans for a new $2 billion share repurchase program.
"Altria delivered outstanding results in 2020 and managed through the challenges presented by the COVID-19 pandemic," said Billy Gifford, Altria's Chief Executive Officer. "Our tobacco businesses were resilient and we made steady progress toward our 10-year Vision to responsibly transition adult smokers to a noncombustible future.
"Our plans for the year ahead include accelerating investments in support of our 10-year Vision, which we expect to fund through the continued financial strength of our tobacco businesses. We expect to deliver 2021 full-year adjusted diluted EPS in a range of $4.49 to $4.62, representing a growth rate of 3% to 6% from an adjusted diluted EPS base of $4.36 in 2020."
In its report, Altria reported fourth-quarter net revenues of $6,304, a 4.9 percent change from the fourth quarter of 2019. Revenues net of excise taxes for the same quarter were at $5,055, a 5.3 percent change from the fourth quarter of 2019. Altria's board authorized a new $2 billion share repurchase program that the company expects to compete by June 30, 2022. The company also announced that its current annualized dividend rate is $3.44, representing a dividend yield of 8l2 percent as of January 25, 2021. Altria also revealed in its report that it has a long-term objective of a dividend payout ratio target of approximately 80 percent of adjusted diluted EPS. Future dividend payments remain subject to the discretion of Altria's board.
When speaking of its tobacco businesses, Altria stated that it has not experienced any material adverse effects associated with government restrictions. This was mainly due to many convenience stores being deemed essential and being allowed to remain open throughout the pandemic.
The report also gave a glimpse of other areas of Altria's business. Altria wrote about IQOS 3, a device that was granted authorization by the U.S. Food and Drug Administration that PM USA will soon being selling in Atlanta, Charlotte and Richmond. Altria has also completed new packaging for MarlboroHeatSticks and renamed the three currently authorized MarlboroHeatSticks variants as Amber, Blue Menthol and Green Menthol. Altria plans on expanding IQOS and Marlboro HeatSticks into four new metro markets and surrounding geographies in 2021.