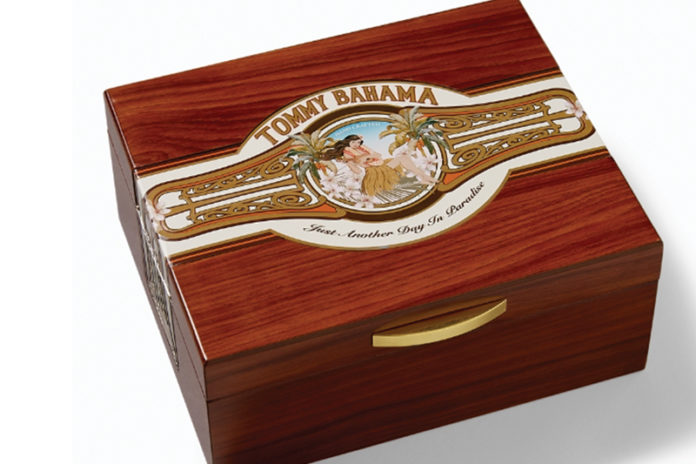 Tommy Bahama's latest cigar accessory collection, Hula Paradise Collection, will premiere at the 2019 IPCPR Show beginning later this month.
Anchoring the new collection is a limited edition Hula Paradise humidor—Just Another Day in Paradise. The humidor is made from mahogany and has a three-dimensional metal inlay that wraps around its top three sides—reminiscent of a cigar band. It also features a Tommy Bahama hula girl strumming a ukulele. The humidor stores as many as 50 cigars and includes internal humidification and hygrometer.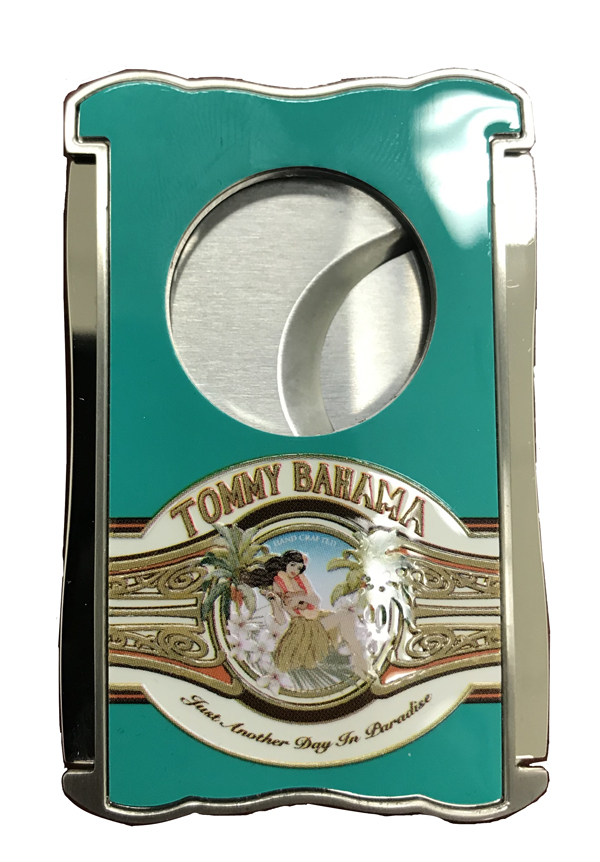 The Hula Paradise collection also includes a tabletop quad-torch cigar lighter, a portable dual-torch cigar lighter, a metal cigar cutter and a 610 travel cigar humidor. The lighters and cutters feature the exclusive Accu-Body-Cast-Design (ABCD) made to highlight the exclusive Tommy Bahama artwork. The 610 travel cigar humidor is a crush-resistant, air-tight, water-proof, floating case that will accommodate six Churchill or ten Robusto-sized cigars.
"This new collection has such a great vibe," says Michael Giannini, general manager for Ventura Cigars, which will be distributing the Tommy Bahama Hula Paradise Collection for Island Lifestyle Importers. "It brings the party to the gathering and inspires people to slow down and make time to enjoy the good life. Which, of course, includes a cigar or two. Come by our booth at IPCPR and check it all out."
For more information on the collection, visit venturacigar.com.