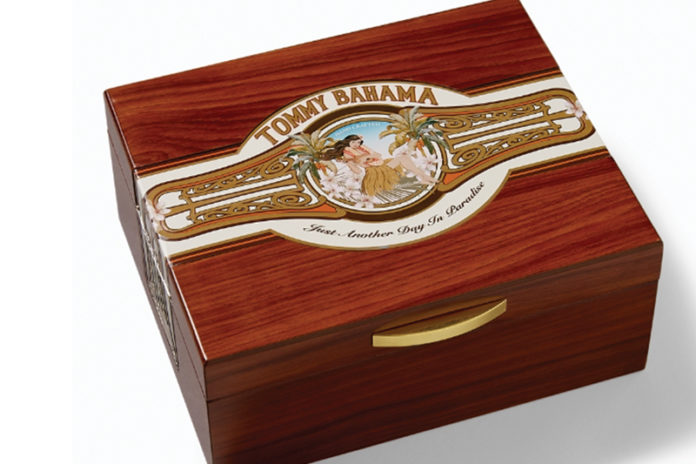 Tommy Bahama's latest cigar accessory collection, Hula Paradise Collection, will premiere at the 2019 IPCPR Show beginning later this month.
Anchoring the new collection is a limited edition Hula Paradise humidor—Just Another Day in Paradise. The humidor is made from mahogany and has a three-dimensional metal inlay that wraps around its top three sides—reminiscent of a cigar band. It also features a Tommy Bahama hula girl strumming a ukulele. The humidor stores as many as 50 cigars and includes internal humidification and hygrometer.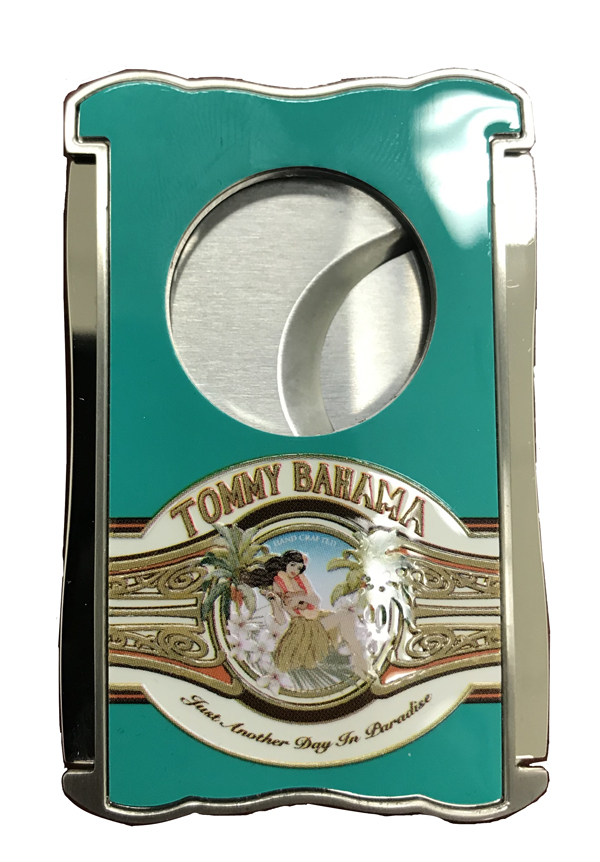 The Hula Paradise collection also includes a tabletop quad-torch cigar lighter, a portable dual-torch cigar lighter, a metal cigar cutter and a 610 travel cigar humidor. The lighters and cutters feature the exclusive Accu-Body-Cast-Design (ABCD) made to highlight the exclusive Tommy Bahama artwork. The 610 travel cigar humidor is a crush-resistant, air-tight, water-proof, floating case that will accommodate six Churchill or ten Robusto-sized cigars.