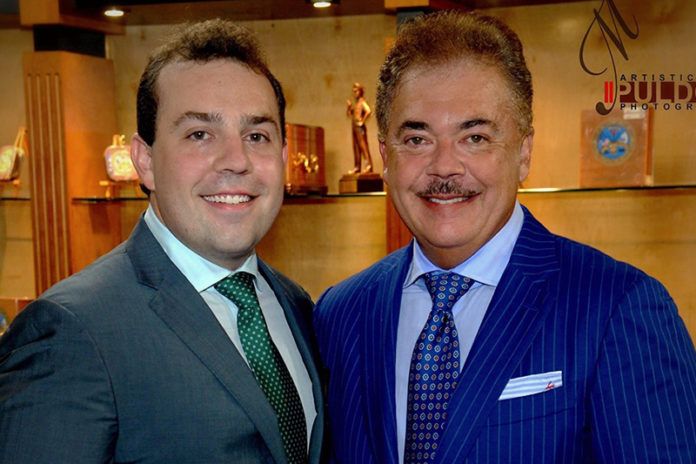 Perdomo Cigars has announced the promotion of Nicholas Perdomo, III, to the position of national director of sales.
"I have never pushed my son to be in our family's business," states Nick Perdomo, Jr. "He gained a priceless education absorbing and learning at the hip of my late father, Nick Sr., our pre-industry manager, Aristides Garcia, and our production manager, Sarah Gonzalez. Eighteen years of spending his summers in Nicaragua and learning from the very best was essential and proved his passion for our family business. His knowledge about cigar manufacturing, growing, curing, fermenting and aging of cigar tobacco is remarkable. He really embraced everything and simply loves every aspect of premium cigar manufacturing."
Nicholas Perdomo, III, graduated from the University of Miami, he joined the in-house sales team and worked closely with the retailers daily. He has traveled with many of the sales representatives visiting shops and meeting retailers face-to-face.
"Nicholas is open-minded, passionate and persistent. We have worked closely together over the years to develop sales programs to help our retail partners be more successful with our brands," says Arthur Kemper, vice president of Perdomo Cigars. "Nicholas' intrinsic respect for others is his greatest asset and shows his maturity beyond his years."
"Nicholas is more than deserving of his new position with our company. His passion, work ethic, and conviction to be the very best is inspiring," added Nick Perdomo, Jr. "Being my son was not an advantage for Nicholas. In many cases, it was a disadvantage. I had to be tough on my son. I wanted him to be respected for his own work, not for being my son. Year after year, he has more than stepped up to the task, and I am so proud of him for that. Under his leadership, we have had a record January, February, March, April and May. We are all so proud of his dedication and hard work. I know Perdomo's future is in good hands."
"I am blessed to be given this opportunity," states Nicholas, III. "Having my father and Arthur's support is incredible. I look forward to working closely with our sales team and building stronger relationships with our retail partners. The future is bright for Perdomo Cigars."
For all the latest news from Perdomo Cigars, visit perdomocigars.com.