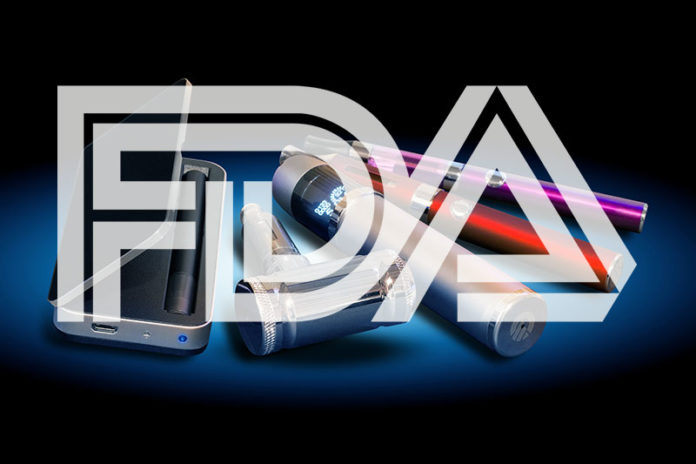 The U.S. Food and Drug Administration's timetable for requiring Substantial Equivalence (SE) applications has been the topic of discussion among many manufacturers for the past few weeks. According to the FDA's acting commissioner Ned Sharpless, it stands ready to start reviewing e-cigarettes to help combat the growing epidemic of teen vaping.
"The FDA stands ready to accelerate the review of e-cigarettes and other new tobacco products. And we remain committed to tackling the epidemic of youth vaping using all available regulatory tools at our disposal. We will continue to take vigorous enforcement actions aimed at ensuring e-cigarettes and other tobacco products aren't being marketed to, or sold to, kids," said Sharpless in a recent press release.
Recently, a U.S. District court ordered that the FDA begin accepting SE applications within 10-months following pressure from several health advocacy groups and individuals [read more here]. The health groups that filed the lawsuit argued that the FDA was neglecting and avoiding its duties by allowing e-cigarette and vapor products on the market without review. Previously, former FDA commissioner Scott Gottlieb delayed the deadline for SE applications until 2022. The growing numbers of teens vaping and using e-cigarette devices like those manufactured by JUUL caused the FDA to take a harder stance, however, and it moved up the deadline by a year to 2021. The move was made in order to reduce the availability of the products in question, addressing the problem at hand by keeping products off the market until they receive a formal review.
As part of the recent ruling, not only has that timetable for SE application reviews been moved up, but the FDA has been granted the right to make adjustments to the deadline while the court proceedings continue to play out. The e-cigarette, vapor and tobacco industry can all appeal the decision, as well as the Department of Justice if it chooses. However, Sharpless' recent statement about the FDA's readiness to review SE applications also hints that it could move up the deadline even earlier than the 10-month timetable. While e-cigarette and vapor use fueled much of the recent deadline changes, the decision ultimately impacts all covered tobacco products, including premium cigars.