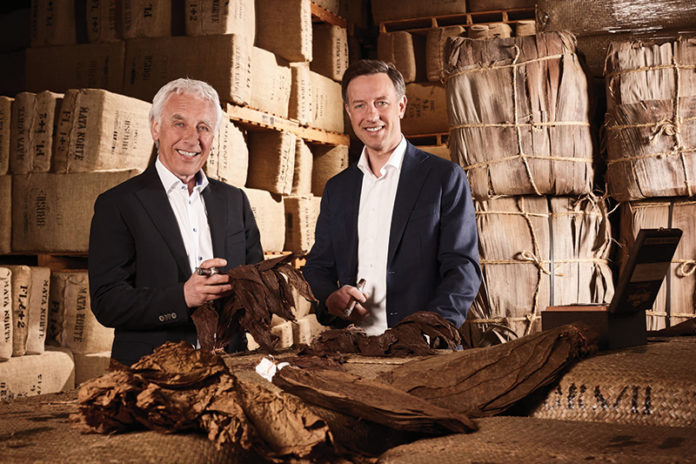 For part 1 of "Driving Curiosity," an exclusive interview with Royal Agio Cigars' CEO Boris Wintermans, click here.
Discovering New Taste Horizons
Since its launch three years ago, the Balmoral Anejo XO brand has consisted of just one blend. One of the top goals for Wintermans and the rest of the Royal Agio team has been to provide more expressions of the Balmoral Anejo XO line while maintaining the same exploratory brand blending philosophy. At this year's International Premium Cigar & Pipe Retailers Association trade show, the company debuted two new Balmoral Anejo XO varieties, Connecticut and Oscuro.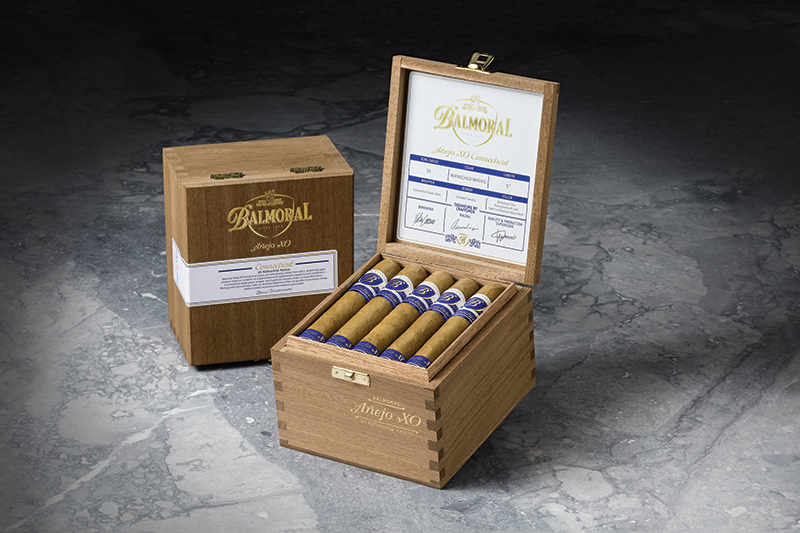 The Balmoral Anejo XO Connecticut blend is crowned with a shade-grown wrapper from the Connecticut River Valley, features an Ecuadorean Sumatra binder, and contains Dominican Olor, Pennsylvania 41 and stalk-cut Brazilian Mata Norte tobaccos in the filler blend. The cigar provides a luxuriously creamy smoking experience with complex notes of vanilla, toasted caramel and white pepper as well as an underlying smooth, natural sweetness.
"With Balmoral Anejo XO Connecticut, we tried to make an untraditional Connecticut cigar," Wintermans explains. "We use a Connecticut Valley-grown Connecticut wrapper that doesn't impart any of the bitterness that's typically associated with Connecticut wrappers. And we used some PA41 tobacco from Pennsylvania in the filler blend to give the cigar some punch that seasoned cigar smokers who normally enjoy medium- or full-bodied cigars will enjoy. I think they will find this cigar interesting and challenging, with many different layers."
Finished with a stalk-cut sun-grown Mexican San Andres wrapper, Dominican Olor binder, and filler tobaccos featuring Dominican Olor, Nicaraguan Jalapa and stalk-cut Brazilian Mata Norte tobaccos, Balmoral Anejo XO Oscuro offers a rich smoking experience with complex notes of dark chocolate, espresso and black pepper.
"Balmoral Anejo XO Oscuro is very complex, sophisticated and finishes smooth," Wintermans says. "Because it is so smooth, you can discover the different layers of complexity in the cigar. It has some strength and body but also the creaminess and distinct flavor profile that you experience when you smoke the 'classic' Anejo XO. I enjoy this cigar a lot."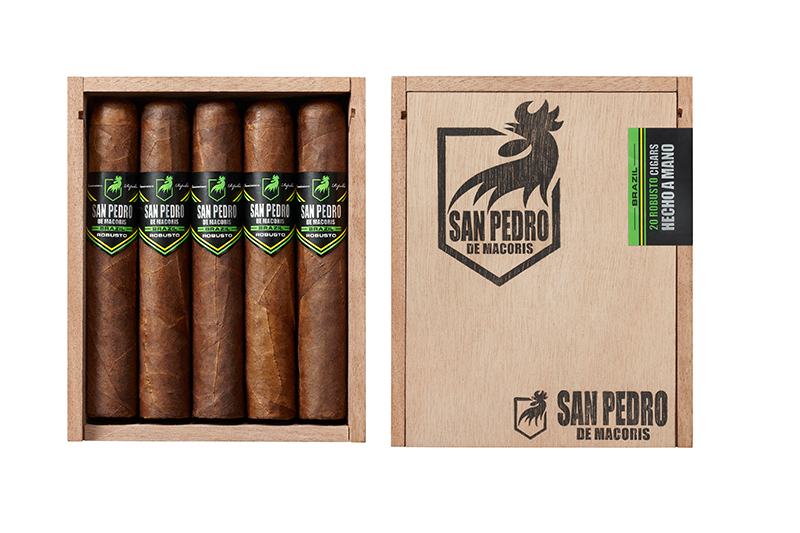 With two additions to the Balmoral Anejo XO line, Royal Agio also added a new brand to its portfolio. The San Pedro de Macoris line draws inspiration from the people who live in the Dominican town where Royal Agio has its premium handmade cigar factory. These people are known throughout the country for living vibrant lives despite not owning large bank accounts. They possess a vital ability to turn the ordinary into the extraordinary, which Wintermans says is the secret behind his company's San Pedro de Macoris line, which debuted at the show with two varieties, Ecuador and Brazil.
"San Pedro de Macoris is a completely different brand," Wintermans says. "The challenge was to create a premium cigar at an affordable price. We used our premium tobaccos to make a cigar that is much more accessible financially. There are many different brands out there, and we want to stand out from them. The construction and the quality must be flawless, and we created something that still gives a very aromatic and exciting taste. It is representative of the community that surrounds our premium handmade cigar factory. It's our invitation to cigar smokers around the world to elevate their everyday occasions."
The San Pedro de Macoris Ecuador blend is made with a shade-grown Ecuadorean Connecticut wrapper, a Dominican Olor binder, and filler tobaccos of Dominican Piloto Ligero, Dominican Olor and Brazilian Mata Fina. The blend provides a creamy and medium-bodied smoking experience with complex notes of vanilla and white chocolate as well as a hint of peppery spice. San Pedro de Macoris Brazil is finished with a sun-grown Brazilian Arapiraca wrapper, Dominican Olor binder, and filler tobaccos of Dominican Piloto Ligero, Dominican Olor and Brazilian Mata Fina. The blend offers a medium-bodied smoke with complex notes of cacao, dry nuts and coffee beans.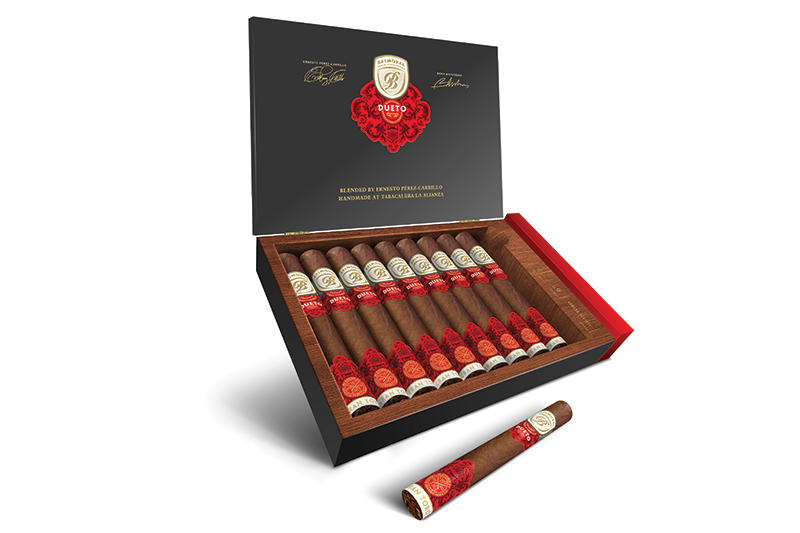 Perhaps most rewarding for Wintermans and his team has been the collaboration between Royal Agio and EPC Cigar Co.'s Ernesto Perez-Carrillo for the launch of Balmoral's first Serie Signaturas cigar, Dueto. Serie Signaturas (Signatures Series) is the newly created collaboration platform for the Balmoral brand that offers another avenue to explore, discover and release completely new and exciting cigar blends.
"Working with Boris on Dueto has been a real pleasure because we both share an exploratory philosophy as cigarmakers," Perez-Carrillo says. "We are both passionate about creating unique and new cigar blends that will capture cigar smokers' imaginations. I believe we've created something very special with Dueto and that it will be one of the most exciting new cigars to debut this year."
Made at Carrillo's Tabacalera La Alianza factory in Santiago, Dominican Republic, Dueto is crafted with a Nicaraguan wrapper grown in Jalapa, a Nicaraguan binder grown in Esteli, and Nicaraguan and stalk-cut Brazilian Mata Norte filler tobaccos. Dueto cigars present a complex and savory smoking experience that combines the robust Cubanesque flavors for which Perez-Carrillo has become known with the optimal balance of sophisticated complexity and smoothness that is the trademark of Balmoral cigars. The blend offers harmonious notes of cacao, dry nuts and black pepper, with smooth molasses and floral finishing notes.
"It was exciting to work with Ernesto," says Wintermans. "We shared our curiosity, and it was amazing to witness what happened. He came about it from a different angle—elegant robustness and a different flavor profile—than what we use. It's good to see how we found synergies between his approach and our own. I think we inspired each other, and it was like a cigar-blending jam session. It was cool to see that you can combine two philosophies and come up with a different one. You only discover this by experimentation and not being afraid to be curious."
This story first appeared in the September/October 2018 issue of Tobacco Business magazine. Members of the tobacco industry are eligible for a complimentary subscription to our magazine. Click here for details.
– By Stephen A. Ross, senior editor of Tobacco Business Magazine.