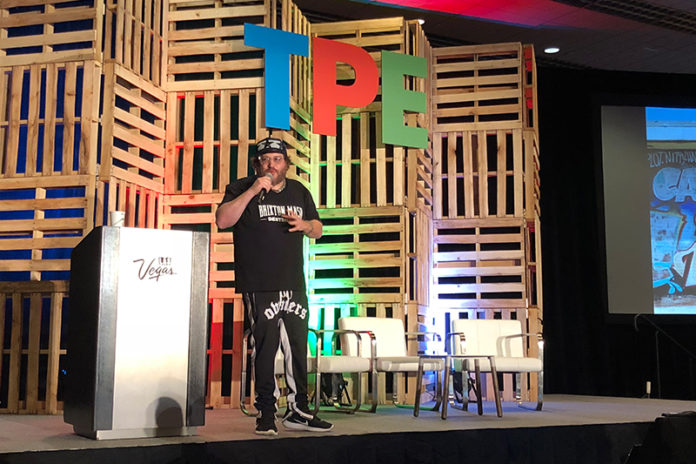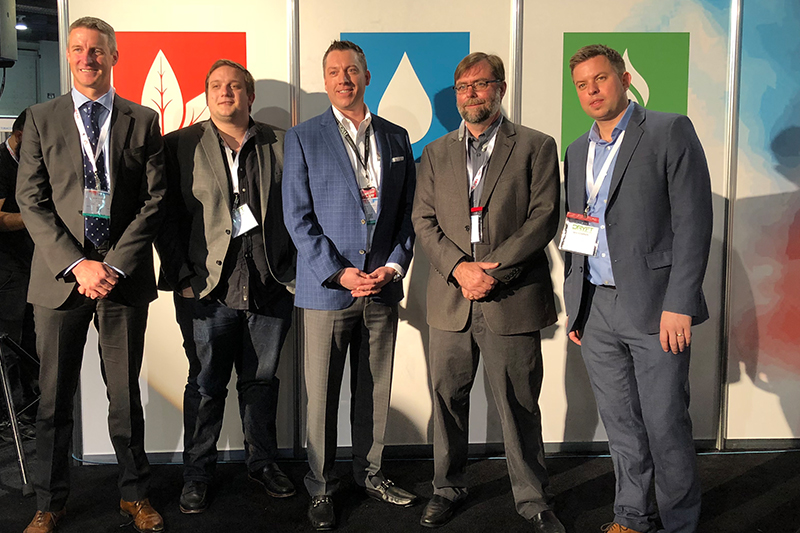 Serious business, and serious fun—that's the unofficial theme of the 2019 Tobacco Plus Expo (TPE). The show has long been known as the annual industry gathering where business gets done. That commitment to providing exhibitors, retailers, wholesalers and distributors with the perfect venue for learning, networking and buying across the full spectrum of tobacco, vapor, alternatives and general merchandise lives on. But at the same time, the TPE will be ramping up the excitement 2019 to commemorate the show's 15th anniversary.
"Fifteen years of TPE is a milestone worthy of a big party," says Jason Carignan, chief marketing officer of Kretek International, the parent company of show operator Tobacco Media Group (TMG) International. "This show has seen so much growth and change since its beginnings in 2004. It'll be a celebration of our entire industry—the innovation, growth and success over the years, and the inspiration and information we all enjoy when we come together at this storied trade show."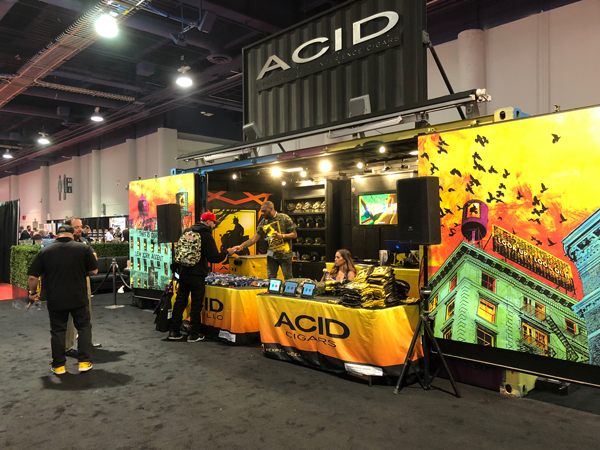 Key features of the upcoming show include:
25 percent more floor space than last year, enabling more exhibitors to showcase goods and more products for attendees to browse.
An extra half-day of open floor time.
Thousands of products offered at exclusive show pricing.
Expanded opportunities for learning and networking with industry experts, including a robust lineup of easily accessible educational sessions held right on the show floor.
An "after-hours" industry party held on Feb. 12, directly after the show, the perfect setting for an unforgettable evening of networking, relationship-building and fun over food, drinks and entertainment.
The National Association of Tobacco Outlets (NATO) will be co-locating at the TPE show, serving as a powerful resource and guide to successfully navigating the current and ever-changing legislation that affects all aspects of the industry. Curated by the organization's executive director, Tom Briant, NATO-led conference sessions will include "Market Trends in Tobacco," "Wall Street Industry Update" and "Tobacco Legislation: A Local and State Overview."
A new convenience store-oriented educational session, "Evolving your C-Store Back Bar to Capitalize on a Changing Tobacco Market," held in partnership with CSP Magazine.
Learning Opportunities
Leaders of the industry will share their firsthand knowledge about best practices, current trends, and pathways to success and prosperity during a series of educational sessions on both days of the show. "The educational programs offered at TPE are really top-notch," says Ben Stimpson, managing director of Tobacco Media Group, the company that owns and operates TPE. "We strive to make the sessions interesting and applicable, and to provide topics that start conversations and lead to idea exchanges throughout the show."
The full lineup of educational sessions has not yet been finalized, but here's a sneak peek of some of the featured topics and confirmed speakers.
How to Merchandise, Market and Promote in a New FDA Landscape—With Nat Sherman's Michael Herklots
How Innovation is Changing the Vape Category—With Solace's Brendan McDermott, Bo Vape's Zach Bader and E-Alternative Solutions' Jacopo D'Alessandris
Driving Profits, Inventory Management, Point of Sales Systems and Customer Loyalty Programs—With Fastrax's Doug Nolan
CBD—Capitalizing on Emerging Trends and Mitigating Risk—With Blinc Group's Arnaud Dumas de Rauly, Cannadips' Case Mandel, Hoban Law's Garett Graff and Cura Cannabis's Cameron Forni
With all of these new developments, TPE 2019 is shaping up to be a memorable, profitable event for all. As Ben Stimpson, managing director of TMG puts it, "We're operating at top velocity to bring the very best to the show. From planning to execution, our aim is to set everyone up for maximum success." Don't miss out. Visit tobaccoplusexpo.com.
This story first appeared in the November/December 2018 issue of Tobacco Business magazine. Members of the tobacco industry are eligible for a complimentary subscription to our magazine. Click here for details.
– Story Jennifer Gelfand, editor-in-chief of Tobacco Business Magazine.