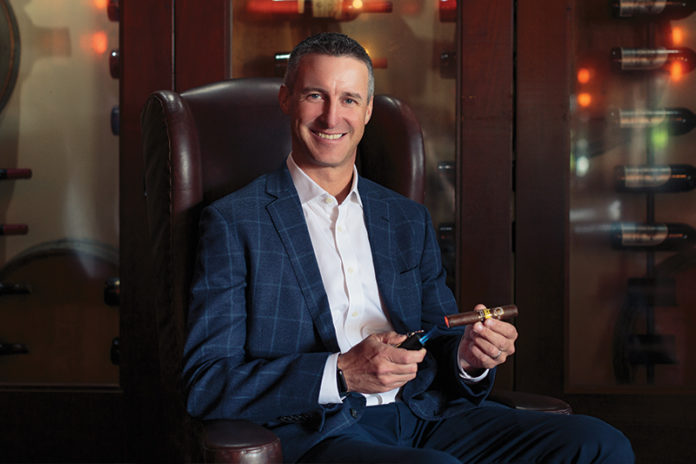 When he was 25 years old, Rob Norris was at a crossroads in his young career. After graduating from the Liverpool John Moores University with a business degree, Norris had accepted a sales and marketing position with the adhesives division of the German-based company Henkel. After a few years spent selling and marketing consumer adhesives and feeling as though he was ready for a different challenge, Norris sought advice from his father about how best to advance his career. Also a sales and marketing professional, Norris' father advised his son to seek employment with Coca-Cola, Loreal or Imperial Tobacco, explaining that the three companies were the best in the United Kingdom when it came to developing their employees. Norris sent resumes to all three companies, and Imperial responded with an interview request. It was an interview that Norris almost didn't make.
"I broke my leg playing soccer the day before the interview was to take place," the 46-year-old Norris now fondly recalls. "I had surgery that night, and I didn't think I was going to make the interview at 9 a.m. the next morning, but I managed to drag myself out on crutches. I think they felt sorry for me and gave me the job."
Perhaps. Or more likely the Imperial staff member who interviewed Norris was impressed with his fortitude, which showed that he wouldn't let the small matter of a broken leg prevent him from making the appointment. Who wouldn't want an employee with that level of commitment?
Imperial Tobacco hired Norris in 1997, launching a career that sent the British national traveling the world marketing and selling all types of tobacco products in a host of different countries and through a number of different distribution channels. Now the general manager of Altadis U.S.A., Norris is responsible for overseeing the growth of brands such as Montecristo,
Romeo y Julieta and H. Upmann, as well as nurturing relationships with Altadis' retail partners and strategizing ways to improve their business's success. Throughout his 21 years with Imperial, Norris has experienced his share of successes and failures—
garnering lessons that he is now using to improve Altadis U.S.A.'s ability to serve its retailers and consumers.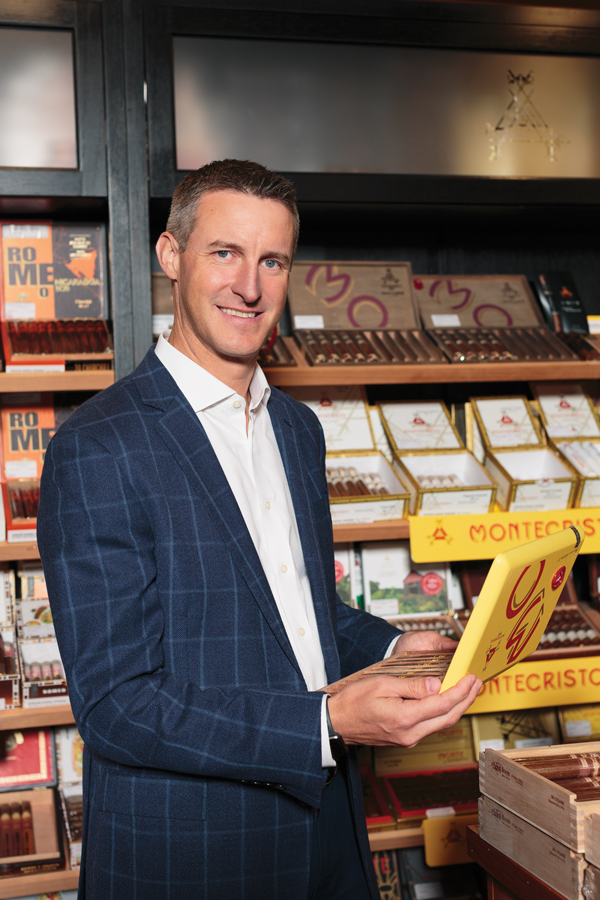 A Tobacco Career's Genesis
Norris started his tobacco career as a sales representative for brands such as Lambert & Butler cigarettes and Golden Virginia rolling tobacco in central London. Toiling in an area that historically had the lowest market share for Imperial, Norris worked hard and saw a return on his effort.
"I take some pride that I took the worst-performing area in the country and transformed it into the second worst-performing area in the country," he jokes.
Busily buying up companies in the late 1990s and early 2000s, Imperial was forging a path to become the world's fourth-largest tobacco company at the time. The acquisitions and growth meant that there were a whole host of new opportunities for advancement for any employee willing to take the initiative—one of whom was Norris.
"I've had an amazing time with Imperial Brands," Norris recalls.
"I joined the company when it had just launched on the London Stock Exchange and then went on an acquisition rampage, buying more than 20 companies in the next four or five years. I joined at the right time because the company was looking for people to volunteer to do crazy things across the world. To get an opportunity to do those types of projects was quite amazing. That's what I love about Imperial."
One of the crazy opportunities that Norris volunteered for was marketing and selling Rizla rolling papers to distributors in eastern Turkey. Staffed with an interpreter and armed with product samples, Norris toured the Turkish frontier with Syria looking to expand Rizla's reach, but he had little success.
"The product I had was not right for the market, and the interpreter was not interpreting my words very well so I had to fire him and get a new interpreter," Norris explains. "In the end, we changed the product for the market, and it did very well from that point on."
After his adventure in Turkey, Norris accepted jobs to run Imperial's duty-free and travel-retail division before becoming the general manager responsible for Portugal and the Canary Islands.
"That was a great training ground for me because it was probably the first time I had the opportunity to run a marketing effort with limited resources against big competition," Norris recalls. "I learned an awful lot there, and it was where I built my first management team. That spelled out to me how important it is to build the right team that's aligned and engaged. We were able to do some great things with brands such as John Player Special and Fortuna against some big competition there, and to this day those markets are doing very well for Imperial."
Coming to America
Norris and his team did such a good job in Portugal and the Canary Islands that he caught the attention of Javier Estades, who was, at the time, Imperial's general manager for cigars in Spain and international markets. When Imperial promoted Estades to lead Altadis U.S.A. in 2011, he invited Norris to move to the U.S. and help him as head of sales and trade marketing, a position that Norris held for approximately three years.
"In the 21 years I've been with Imperial, I've worked in all aspects of the industry: cigarettes, snuff, make-your-own, roll-your-own, pipe, mass-market cigars and finally premium cigars," Norris recalls. "The first thing that really hit me about the American premium cigar market, especially coming from Europe, was the sheer number of competitors, the enormous amount of products and the low barriers to entry. It really surprised me and got me excited. It showed me that the U.S. is the toughest premium cigar market in the world. If you can do well here, you can do well anywhere."
This story first appeared in the November/December 2018 issue of Tobacco Business magazine. Members of the tobacco industry are eligible for a complimentary subscription to our magazine. Click here for details.
– By Stephen A. Ross, senior editor of Tobacco Business Magazine. Photography by Tom Clark.