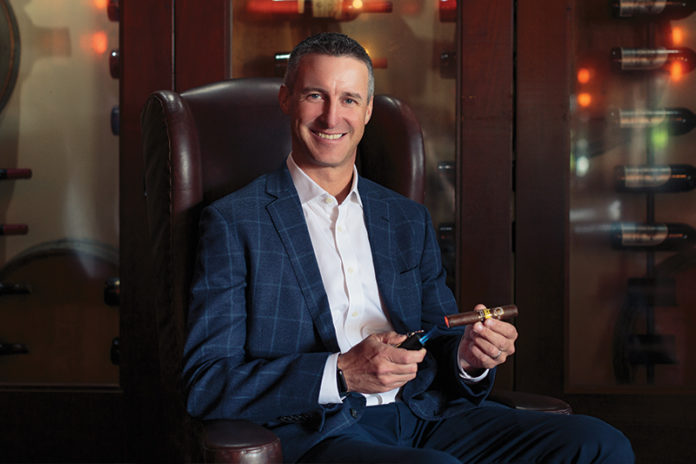 When he was 25 years old, Rob Norris was at a crossroads in his young career. After graduating from the Liverpool John Moores University with a business degree, Norris had accepted a sales and marketing position with the adhesives division of the German-based company Henkel. After a few years spent selling and marketing consumer adhesives and feeling as though he was ready for a different challenge, Norris sought advice from his father about how best to advance his career. Also a sales and marketing professional, Norris' father advised his son to seek employment with Coca-Cola, Loreal or Imperial Tobacco, explaining that the three companies were the best in the United Kingdom when it came to developing their employees. Norris sent resumes to all three companies, and Imperial responded with an interview request. It was an interview that Norris almost didn't make.
"I broke my leg playing soccer the day before the interview was to take place," the 46-year-old Norris now fondly recalls. "I had surgery that night, and I didn't think I was going to make the interview at 9 a.m. the next morning, but I managed to drag myself out on crutches. I think they felt sorry for me and gave me the job."
Perhaps. Or more likely the Imperial staff member who interviewed Norris was impressed with his fortitude, which showed that he wouldn't let the small matter of a broken leg prevent him from making the appointment. Who wouldn't want an employee with that level of commitment?
Imperial Tobacco hired Norris in 1997, launching a career that sent the British national traveling the world marketing and selling all types of tobacco products in a host of different countries and through a number of different distribution channels. Now the general manager of Altadis U.S.A., Norris is responsible for overseeing the growth of brands such as Montecristo,
Romeo y Julieta and H. Upmann, as well as nurturing relationships with Altadis' retail partners and strategizing ways to improve their business's success. Throughout his 21 years with Imperial, Norris has experienced his share of successes and failures—
garnering lessons that he is now using to improve Altadis U.S.A.'s ability to serve its retailers and consumers.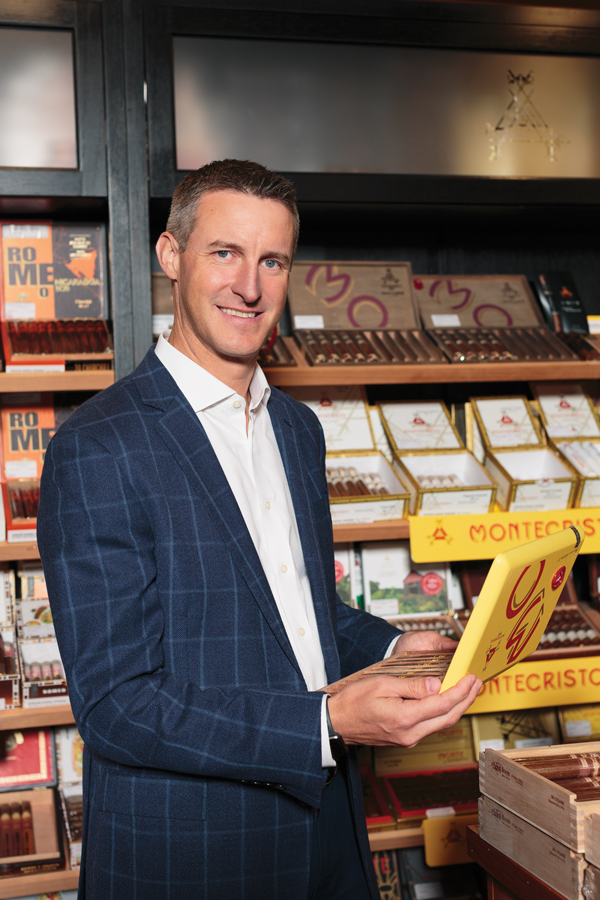 A Tobacco Career's Genesis
Norris started his tobacco career as a sales representative for brands such as Lambert & Butler cigarettes and Golden Virginia rolling tobacco in central London. Toiling in an area that historically had the lowest market share for Imperial, Norris worked hard and saw a return on his effort.
"I take some pride that I took the worst-performing area in the country and transformed it into the second worst-performing area in the country," he jokes.
Busily buying up companies in the late 1990s and early 2000s, Imperial was forging a path to become the world's fourth-largest tobacco company at the time. The acquisitions and growth meant that there were a whole host of new opportunities for advancement for any employee willing to take the initiative—one of whom was Norris.
"I've had an amazing time with Imperial Brands," Norris recalls.