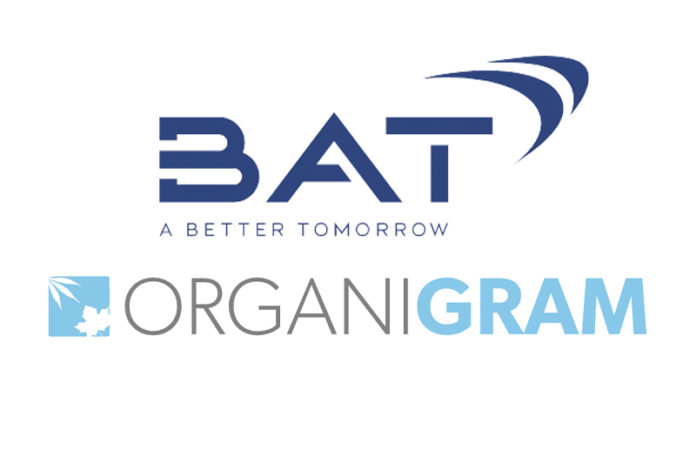 British American Tobacco (BAT) has announced the signing of a strategic collaboration agreement with Canadian cannabis licensed producer Organigram, Inc., a wholly-owned subsidiary of publicly-traded Organigram Holdings, Inc.
BAT's 19.9 percent equity investment in Organigram is the company's latest move to expand its portfolio "beyond nicotine" and follows the recent launch of Vuse CBD Zone in Manchester, United Kingdom [read more here]. At closing, BAT was able to add Jeyan Heper to Organigram Holding's board and another nominee will be added in the fear future. This new product development collaboration agreement leverages the combined expertise in plant-based science and product development and helps BAT deliver on its "Building a Better Tomorrow" initiative, which sets a target for BAT to increase its number of non-combustible product consumers to 50 million by 2030 and achieve at least £5 billion in new categories revenues in 2025.
The deal between BAT and Organigram will focus on developing new cannabis products with an initial focus on CBD. Both BAT and Organigram will contribute scientists, researchers, and product developers to the newly formed Centre of Excellence, which will be governed and supervised by a steering committee consisting of an equal number of senior members from both companies. Part of the transaction also involves both companies being granted a license to certain intellectual property to enable the development of new and potentially disruptive, novel products. Both parties will have the ability to independently commercialize any products developed as a result of the collaboration under their own brands.