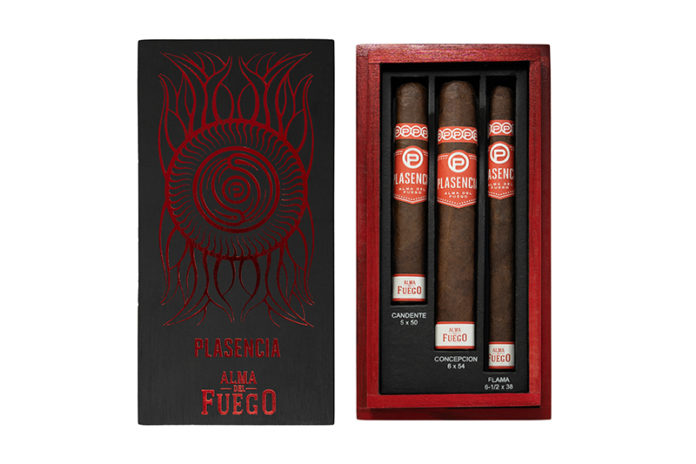 Plasencia Cigars has announced that it will now be offering its highly rated Plasencia Alma del Fuego in a sleekly designed 3-pack. The new 3-pack will contain all three vitolas of Plasencia's Alma del Fuego premium cigar.
Plaencia Alma Del Fuego, which translates to "Soul of Fire," was created to recognize the island of Ometepe, located in Lake Nicaragua. Ometepe is formed by two volcanos and the island's volcanic soil is ideal for tobacco growing. Tobacco grown on Ometepe is described as sweet and earthy. Ometepe offers a deep black and nutrient rich volcanic soil that creates an incredibly unique tobacco that is prized by the Plasencia family. The Plasencia family has been farming tobacco in Ometepe for years and felt it was the right time to create a brand that was dedicated to Ometepe and its volcanos.
The three vitolas contained in the Alma del Fuego 3-pack include the Alma Del Fuego Candente (5 x 50), Flama (61/2 x 38), and the Concepcion (6 x 54). The packaging for this sampler uses a deep black and rich red, representing soil, fire, lava and passion.