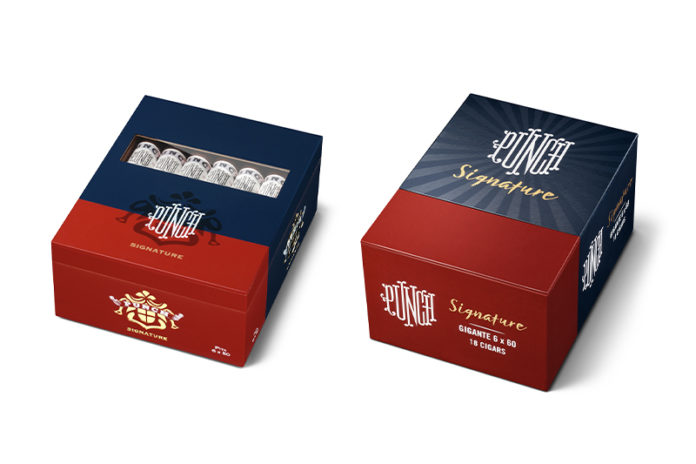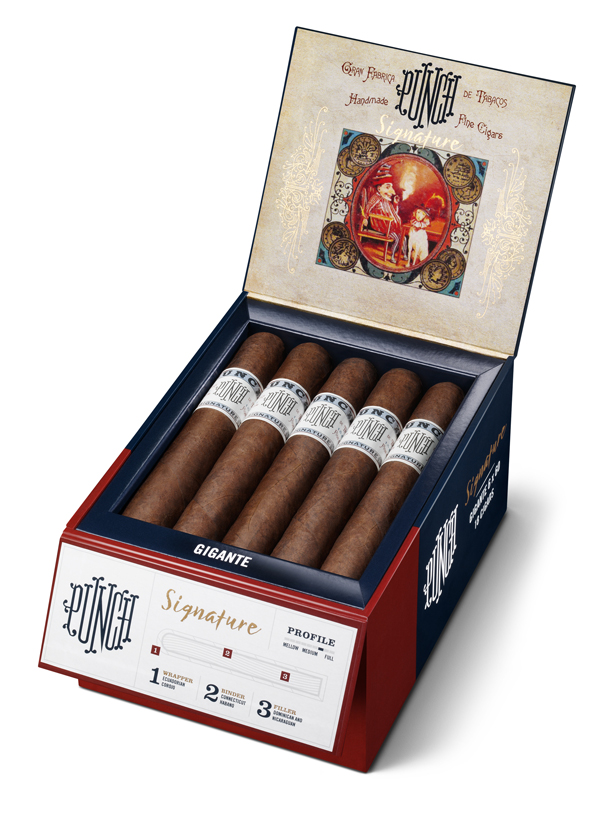 There's a new look for Punch's Signature line of cigars. General Cigar revealed brand new packaging that's already begun to show up in stores for the award-winning Punch Signature blend.
Punch Signature's new packaging ditches the acrylic window from the original, wooden-box packaging and replaces it with bi-fold panels that tell the story of the blend and optimizes the box for display on retail shelves.
"Punch Signature represents the best of Central American cigars. It has a great blend and a medium-plus profile that people really love. This blend was out of stock recently while we updated the packaging so with pent-up demand and the new box design that really pops at retail, we're sure Punch Signature is going to fly off the shelves," explains Ed Lahmann, senior brand manager of Punch.