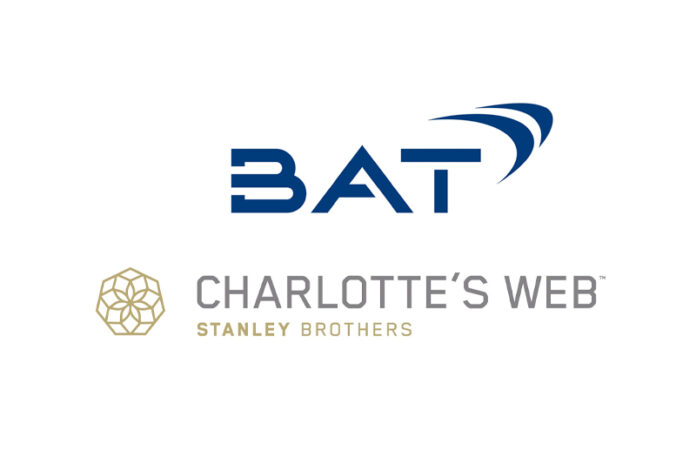 It has been revealed that British American Tobacco (BAT) has made a $56.8 million investment in Charlotte's Web Holdings, a market leader in innovative hemp extract wellness products sold under a family of brands named Charlotte's Web. This investment gives Charlotte's Web added capital to fund growth initiatives, including the expansion of the company's portfolio of botanical wellness products.
Charlotte's Web was founded by the seven Stanley Brothers when they were inspired to create a CBD brand after seeing a young girl's reaction to hemp extract. Charlotte's Web makes its products with proprietary hemp genetics that are American farm-grown using organic and regenerative cultivation practices. Charlotte's Web's brands includes Charlotte's Web, CBD Medic, and CBD Clinic. The company also manufacturers whole-plant CBD extracts in both full-spectrum and broad-spectrum (THC-free) options, including the world's only broad-spectrum CBD certified NSF for Sport, the official CBD of Major League Baseball.
BAT made the investment via a convertible debenture in the amount of $56.8 million. The debenture is currently convertible into a non-controlling equity stake in Charlotte's Web of approximately 19.9 percent. It is convertible at BAT's discretion.
In a press release, Kingsley Wheaton, chief growth officer at BAT, stated: "The appeal of Charlotte's Web is clear to us: a wide portfolio of high-quality products, strong brand equity, an extensive retail presence and robust B2C e-commerce platform serving a loyal U.S. consumer base, and a track record of in-depth scientific research."