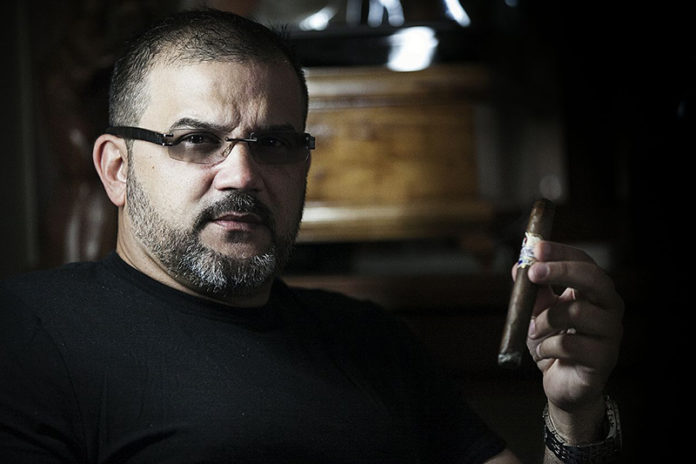 Erik Espinosa entered the cigar business in 1997, when he began working in the warehouse of Caribe Imported Cigars, a company founded by Julio Eiroa of Camacho Cigars fame. He then entered the sales side of the cigar industry, a job that took him around the country and introduced him to many retailers who would later become his customers once he launched his own company. After a year, Espinosa left his sales manager position and became an independent broker in Florida, representing many companies, including Alec Bradley, Indian Tabac, Gurkha Cigars and Drew Estate. It was the downside of work in sales that inspired Espinosa to set out and build his own brand.
Like any startup, the process of launching a new company was easy to imagine but difficult to execute. Espinosa had to find the right tobacco for his cigars, and he had to find a way to control the production quality of his products. Figuring out how to run his own company not only taught Espinosa a lot about business and management, but it also taught him the perfect recipe for success in life as well.
Banking on Relationships
Espinosa attributes his brand's growth to two factors: relationships and social media. When it came time to get his products in stores, Espinosa tapped into his past and the relationships he had established in the industry while traveling across the country for Caribe and as an independent broker for several cigar manufacturers. He first reached out to those he knew in Florida, his home state. Then he approached friends and contacts he had made as a broker in states like Texas, California and New York. The early success of the brand was attributed to Espinosa's ability to connect with people, network and tap into relationships that had been years in the making.
"I think this industry is based on relationships because there are a lot of great cigars out there. Right now, people are making the best cigars ever, so he who builds the better relationship is going to win. That's my opinion," he explains.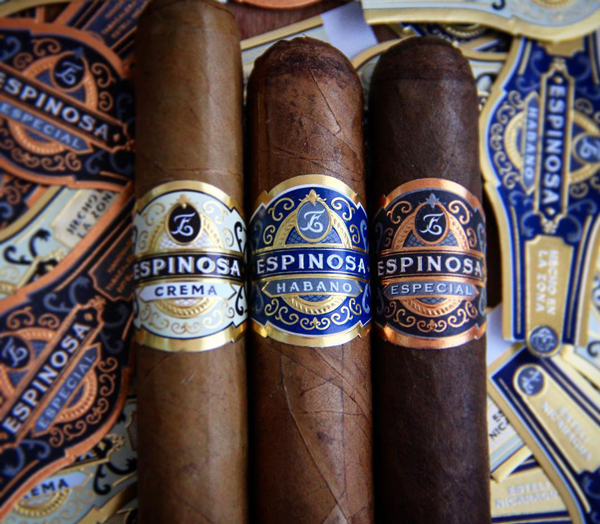 Face time with the retailers was and continues to remain a crucial part of the sales process. Phone calls are acceptable, but according to Espinosa, when you're talking cigars, retailers want that face-to-face contact, and they also want to smoke a cigar and experience it with the person trying to sell it to them. These meetings are opportunities for those selling cigars and other tobacco products to not only create a memorable experience for the retailer but to tell them in person about the company, its brands and what differentiates it from others in the industry. If someone selling a product can sit down with a retailer in person, the selling process is much easier. Espinosa cautions that these meetings require a time commitment, and the sales representative must set aside the time to sit down with the retailer, speak to them and also smoke a cigar with them for it to be an effective meeting.
The relationship a brand establishes with the end consumer is also important and can be accomplished through social media. For Espinosa, social media is fun, and it's much more than posting photos of cigars. He uses his company's social media accounts to help consumers get to know him and the others who work at the company. He's seen how the more fun he makes the social media experience and the more he puts himself on display in the posts, the more engagement he sees and the better connection he's able to make with the consumers.
"If you like somebody, I think you'll try their cigars." If there's an actor you like and they come out with a movie, you'll likely go out to see it. I kind of promote myself—not just me but the team, and people get to know us. We do funny stuff, we do serious stuff, and we do fun stuff, but we tell everybody what we're about. The other day I posted that I was sick and tired of people telling me I look like Brad Pitt. Of course I have like 500 comments and a bunch of likes and shares, but I like to have a good time."
In-person interactions with consumers are important as well. When Espinosa or others at his company are at an event, they interact with consumers to help them find something in the company's portfolio that they will enjoy smoking. A typical conversation will begin with asking the consumer what cigars they already enjoy smoking, and if they aren't sure, the next question is what they like to drink. The answers to these questions will help determine whether the consumer has a light or heavy palate, and it will help Espinosa and his team pair them with a similar cigar from the company's portfolio. Finding the right cigar for each consumer is important. Espinosa wants them to enjoy the cigar they choose and to find something the company makes that could become a regular smoke for them.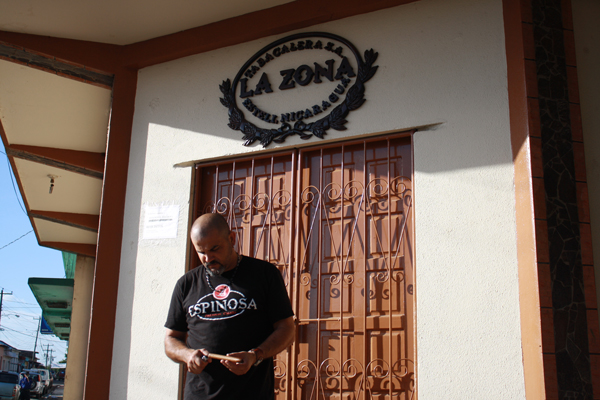 "No matter what person, no matter who they are, if they ask me, I will get them on the right cigar. And that's our goal because we want them to enjoy it," Espinosa explains.