It wasn't until 2005 that Williams smoked his first cigar. He and a group of friends he had known since his teenage years had come together to ring in the New Year, and cigars were part of the festivities. After this special evening, Williams says that he was instantly taken with the enjoyment of relaxing with a cigar. When Williams returned home to Atlanta, he decided to get more involved in the world of cigars. He even went so far as to launch the Atlanta Cigar Society in 2005, which helped him meet other cigar enthusiasts in the city. His love for cigars suddenly grew and evolved from being a hobby that helped him pass the time to a new and exciting business opportunity. This would come as quite a shock to his wife and family, but her support and encouragement would prove to be immeasurable in his unlikely journey. In January 2006, Williams traveled to Nicaragua, where he worked closely with the Plasencia family and their factory to create his own cigar.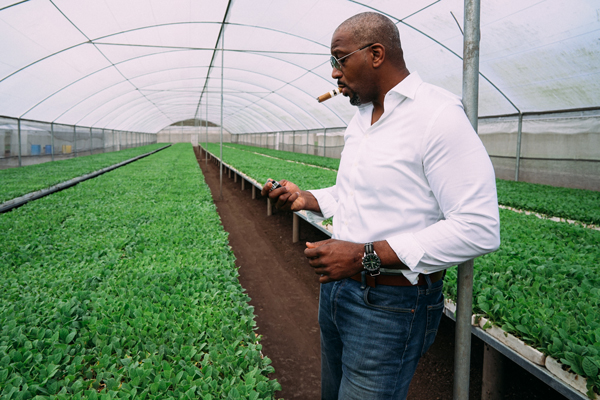 Williams had been smoking cigars for nearly a year at this time and thought he knew all he needed to know in order to create a great cigar of his own. Soon, however, he found there was a lot more he needed to learn. He had already decided that he wanted his first cigar to be a maduro. He was presented with thousands of different maduro wrappers and learned all of the differences between the wrappers—what makes maduro wrappers toothy, how the leaf's vein mattress affects the cigar, what is the difference between a Habano 2000, San Andres and a broadleaf wrapper? The process of creating his first cigar was a learning experience that Williams would never forget, and it was one that taught him that, similar to his early education, learning from other successful professionals was the key to his future success in the cigar business.
"I've been very fortunate to have some good friends and mentors in this industry that have all been uniquely impactful to my years in this business, from the Plasencia family welcoming me into their factory to make my very first cigars almost 15 years ago to close friends such as Willy Herrera and Abe Flores, who both got me deeper into the understanding of blending," says Williams. "Jonathan Drew helped me work through some major structural issues with my brand, and Ernie Padilla and Rick Rodriguez helped me look at things from different angles. Thankfully, a major factor that has made my experience in my role with Cohiba even more rewarding is the great mentorship I have within our organization, starting with Régis Broersma, our [company's] president. He had an immediate impact on me from our very first meeting. He has this great balance of open approachability and a keen organizational command that allows you to feel empowered yet accountable. That mindset has been key in our ability to innovate and continue to push the Cohiba brand to new levels."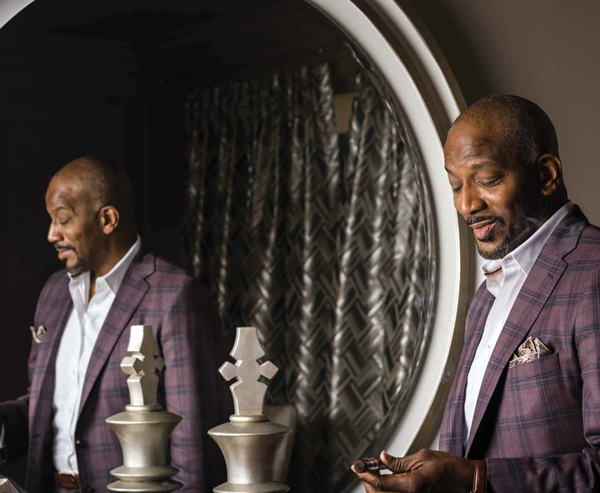 Before Williams began working with Broersma and General Cigar Co., he focused on his own brand and its premium cigar products. Just as he had learned from watching his mother start her own business, he knew it was going to be a lot of work but that he had to be fearless and master his craft.
"With starting and running your own brand, you pretty much learn it all and much of it is baptism by fire," he explains. "I literally started out of the basement in my home. As an owner of a small brand, I touched every single facet of the business, from working with the factories on the cigar blends to working on band and packaging design, handling shipments, making the sales calls, handling the marketing, packing and shipping the orders, managing the sales brokers, executing the events and anything else that needed to be done. In doing all these things, I tried to never lose sight of the product creation. Obviously, you have to get that right."
The biggest lesson Williams learned during this time is the importance of staying true to your passion and palate. As a brand owner, this isn't accomplished if you don't like what you're selling, Williams explains. His approach to business is heavily influenced by his years spent as an athlete—he's constantly learning and adapting to his current situation, and he works collaboratively to achieve desirable results.
This story first appeared in the January/February 2021 issue of Tobacco Business magazine. Members of the tobacco industry are eligible for a complimentary subscription to our magazine. Click here for details.
– Story by Antoine Reid, senior editor and digital director for Tobacco Business Magazine. You can follow him on Instagram @editor.reid.