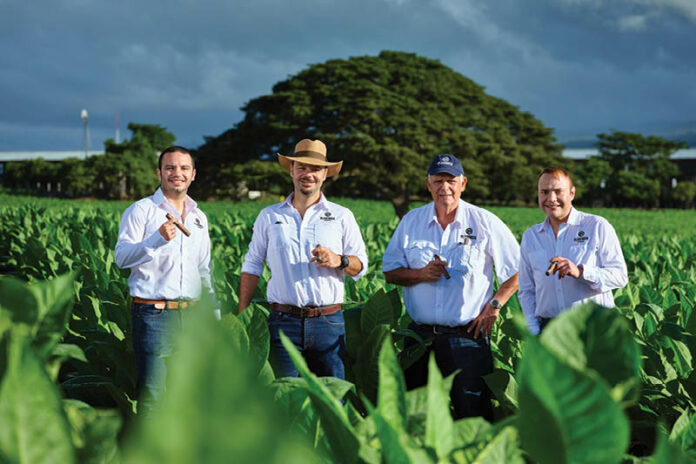 300 hands. That's a long-standing statistic shared throughout the cigar industry, and it relates to the production process that a single cigar passes through on its journey from seed to shelf. It's a stat that gets lost among press releases, ratings and reviews, yet without those 300 hands, cigars as we know them would not exist.
The Plasencia family has long been focused on the art of cigar making. This goes well beyond the technique of cigar rolling. It's about tobacco growing and cigar manufacturing. The Plasencia family has a long history with tobacco, and many have come to them over the years to help make them a cigar. The Plasencias have answered the call and delivered many unforgettable cigars, all of which are made with tobaccos that they've grown that are blended together to create a cigar that's smoked and appreciated by cigar enthusiasts of all experience levels. How do they do it? With a focus on quality, whether it's in the tobacco they grow or the way they run their various factories.
"It is no secret that achieving a great-quality cigar requires great tobacco behind it," explains José Luis Plasencia, vice president of Plasencia 1865. "The investment in any particular crop, from seed selection to harvest, is considerable. When you also consider that our Plasencia lines utilize tobacco aged between eight and 10 years, you can see how long it takes to achieve any return on that initial investment, but the quality we are able to achieve makes it all worth it."
For many cigar smokers, the work that goes into growing the tobacco and later taking that harvested tobacco and turning it into a blend and premium cigar remains a bit of a mystery. The only way to fully understand the process is to see it firsthand, yet there are few opportunities for most consumers—or even retailers—to visit a cigar factory or a tobacco field. José knows this is an issue, as he's seen his share of reactions over the years from those who have visited the Plasencia family's various factories in Nicaragua or Honduras.
"They are truly amazed and had no idea of what goes into the making of a cigar," he says. "Each step in this incredible process of growing tobacco and manufacturing a cigar with the quality we demand has become so detailed and specific that the majority of end consumers really don't understand until they see it and experience it for themselves."
The Plasencias have become known for their cigar-making abilities, but the bigger story is the family's long history of tobacco growing and its manufacturing practices that have become stronger year after year and generation after generation.
"The love story of the Plasencia family with tobacco began in 1865 when Eduardo Plasencia emigrated from the Canary Islands in Spain to Cuba," explains Nestor Andrés Plasencia, CEO of Plasencia Cigars. "At that time, the government of Cuba was expanding its tobacco growing areas and the islanders [isleños] had a reputation for very good growers, and he started with a very small area and gradually grew. A few years later, his nephew, Sixto Plasencia, joined him in working within the family business, and in 1865 Sixto went independent and started with his own crops. Then his children came and managed to become a very solid company in the San Luis Pinar del Rio area, which is where the best tobacco in Cuba is harvested and where my grandfather and his brothers provided tobacco for the most important factories in Cuba."
It's easy to say that tobacco is in the blood and ingrained in the Plasencia family—and has been for generations. Here's how the Plasencia family's focus on tobacco growing, sustainability and improving working conditions within its factories have helped make it a tobacco industry powerhouse.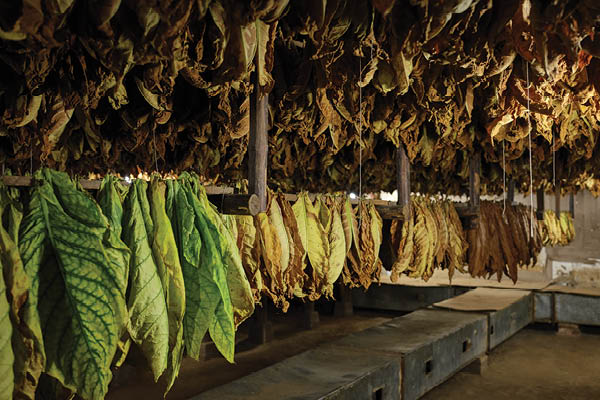 Rich Dirt
The Plasencias are known for growing quality tobacco that's used to make cigars for other companies as well as the family's own namesake brands. As demand for tobacco has increased over the years, the Plasencias have been able to increase the company's growing capabilities to meet that demand. Between Nicaragua and Honduras, the Plasencias are currently growing tobacco on approximately 5,000 acres.
Growing tobacco is one thing, but growing quality tobacco that's worthy of a premium cigar is another. "Like any other farming activity, we are, to a degree, at the mercy of nature," José Plasencia explains. "Rain at the 'wrong' time of year, not enough rain and hurricanes provide more than enough challenges. Pests can be more aggressive in some years as well."
Certain conditions must be present in order for a crop to have the chance to become great. Soil preparation, good weather, proper irrigation, proper fertilization and harvesting in the right way at the right time all contribute to the quality of a tobacco crop. When speaking about the challenges encountered while growing a crop, José Plasencia says that the tobacco used in the company's Reserva Original line is the most challenging to grow because it requires different processes to ensure the quality and that it's grown using organic methods. For a normal crop, Broadleaf tobacco can be a challenge to grow because it is the most susceptible to black shank, a disease that can destroy an entire crop if not properly managed.
Sustainability isn't a word you hear a lot associated with tobacco growing, but it's an important initiative within Plasencia. Concentrating its efforts on maintaining the quality of the soil its tobacco grows in, as well as its water resources, is the "secret" to what sets Plasencia's tobacco apart from others in the industry.
"We want to ensure that the future Plasencia generations have rich soils, which will enable them to continue working in this beautiful industry and have the ability to continue producing high-quality cigars," José Plasencia explains.
Plasencia also incorporates earthworm castings as a way to replenish the soil. Tobacco grows very fast, and as the Plasencias have analyzed the soil the tobacco is grown in each year, they've noticed that the nutrients in the soil were on a downward track.
"Instituting the organic castings reversed the downward trend, and the soil recovers much faster following the harvest and soil preparation. This leads to a higher yield of production," José Plasencia explains. As the soil becomes richer, so does Plasencia's tobacco crops.
Another sustainable practice the Plasencias have implemented is a drip fertigation system. With this system, the Plasencias are able to fertilize and irrigate their crops at the same time. They've been able to fine tune both the amount of water and the amount of fertilizer given to each plant. This maximizes the crop's yield while conserving the company's resources. According to the company, it has been able to reduce water consumption by 50 percent and has increased its yield by approximately 25 percent using this method.
"We believe that by applying all of these different techniques of conservation and improvement of natural resources, the quality of our tobacco is enhanced, and as a result, so is the quality of our cigars," he says. "It is amazing what the earth can give when you take good care of it."