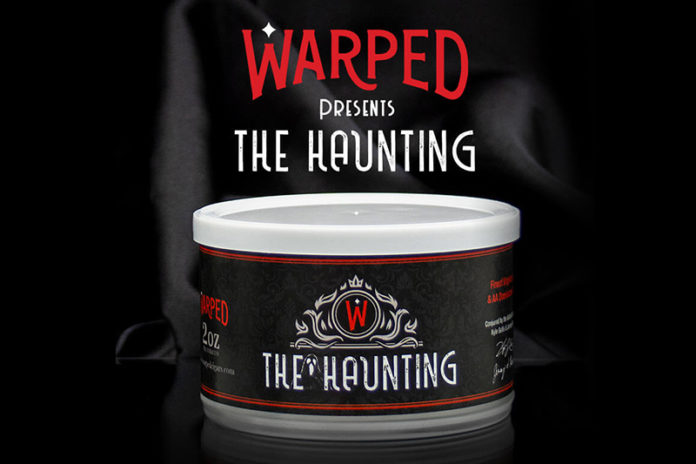 Warped Cigars is teaming up with Cornell & Diehl to create a unique limited-edition pipe tobacco called The Haunting.
Warped's president Kyle Gellis and Cornell & Diehl's master blender Jeremy Reeves worked for several months on this special project. Described as a bridge between the pipe tobacco and boutique cigar world, Gellis and Reeves attempted to bring the blending process that Gellis uses to create Warped's highly-rated cigars to this unique pipe tobacco blend.
The blend for The Haunting uses Virginia tobaccos and AA Dominican Criollo leaf, a varietal that Gellis has used previously in some of his cigars for Warped. The Haunting is described as a full, balanced profile that's strong enough to satisfy cigar smokers while also being complex enough to hold the interest of pipe smokers.
Production of The Haunting is limited to 2,000 tins and is being sold exclusively at Smokingpipes.com.