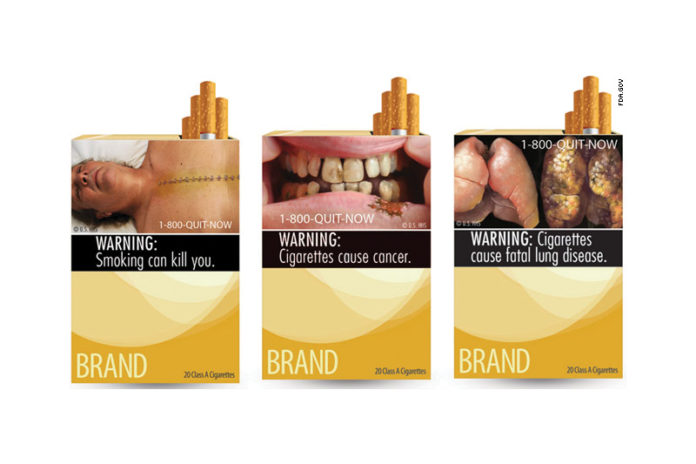 Graphic warnings on cigarettes have been common in European and other international markets and now they will be coming to the U.S. due to a 2009 federal mandate.
The U.S. Food and Drug Administration (FDA) has been ordered to expedite the release of a final rule that will require cigarette manufacturers to include graphic warnings on all cigarette packaging and advertising. This comes after U.S. District Judge Indira Talwani issued a ruling that requires the FDA to provide the court with a expedited schedule for the completion of studies related to the graphic warnings and to publish the proposed graphic warnings rule so that the public can comment on it. The FDA will be required to review all public comments and issue a final rule on graphic warnings, as outlined by by the Tobacco Control Act.
The rule was first challenged by several tobacco companies in 2011. The groups argued that the placement and content of the graphic warning infringed on the companies' First Amendment-granted free speech rights. In the summer of 2012, the United States Court of Appeals for the District of Columbia Circuit sided with the tobacco companies and agreed with this claim. In 2013, however, Eric Holder, who served as the attorney general in the Obama Administration at the time, reasserted in a letter to Congress that the FDA had the right to require graphic warning labels under the Tobacco Control Act. Congress, citing the number of health issues and death linked to tobacco use, granted the FDA the right to regulate tobacco products and its advertising. This has been the argument used to regulate all tobacco products, including cigars, e-cigarettes, pipe tobacco, hookah and vapor products.