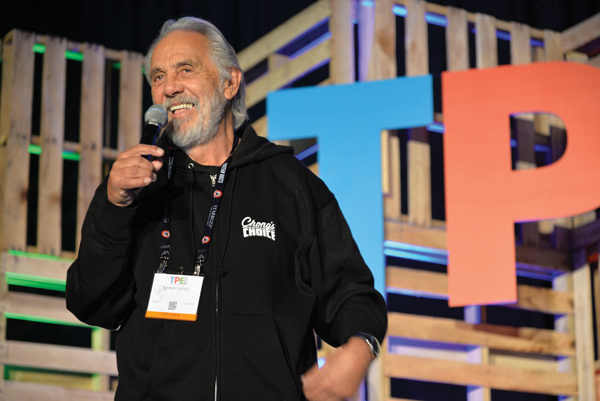 "We are really pleased with the turnout at the conferences, and the 2017 TPE show overall," says Jason Carignan, CMO of Kretek, parent company of TMG. "We rose to the challenge of refreshing the show, providing a stellar platform for buying and selling products, and exchanging ideas and insights for all of the tobacco-related categories. We feel this year's TPE was the best show ever, with an outstanding mix of business and enjoyment, helping our industry partners- both buyers and sellers- set the course for success in the coming year."
Also noteworthy at the 2017 TPE show was the New Product Showcase, which awarded standout products across the categories. This year's winners were:
Best New Tobacco Product: Archetype Cigars by Ventura Cigar Company
Best New Accessory: Lighter Bro
Best New Vapor Product: Solace Vapor Nicotine Salts
Best New Alternative Product: TC3 by Chong's Choice
Best Product Innovation: Cue Vapor System by E-Alternative Solutions
TPE 2017 featured a Retailer Raffle, drawing the name of a lucky retailer near the end of the second day of the show. Winning the $3,000 prize was Richard Francisco from Chico's Smoke Shop out of Tucson, Arizona.
"We have already started working on next year's TPE," says Carignan. "The bar was set high this year, but we are excited to continue growing the show, and look forward to bringing you an even bigger event in 2018."
For more information on the 2017 TPE show, or to sign up for information pertaining to the 2018 TPE show, please visit tobaccoplusexpo.com.
– Contributed by Rachel McKnett, PR contact for Kretek International, Inc.
Click on thumbnails for a larger view