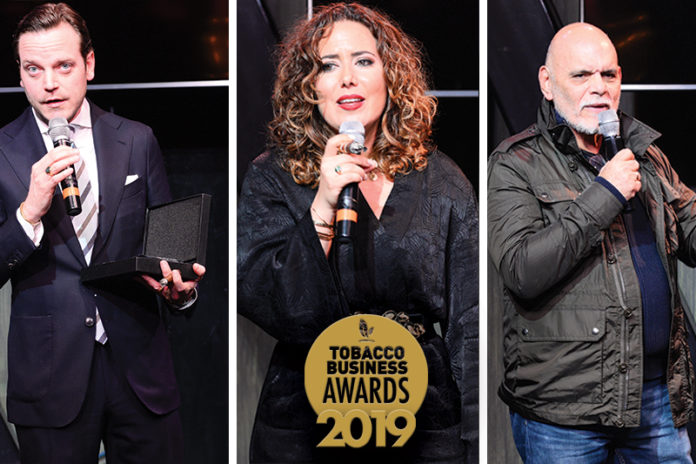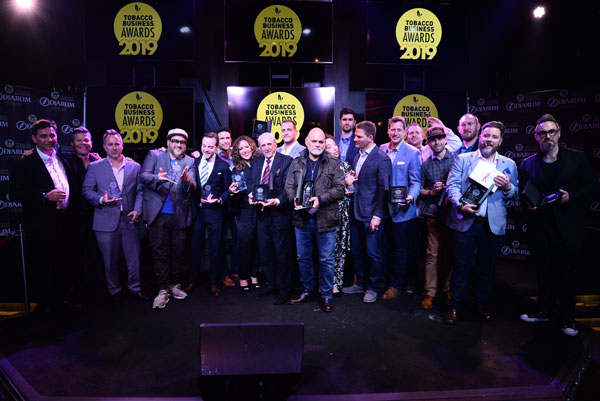 TOBACCO CHAIN OR FRANCHISE OF THE YEAR: CASA DE MONTECRISTO
Tabacalera USA has transformed the branded cigar lounge concept with Casa de Montecristo. Featuring a large selection of premium cigars from its namesake Montecristo and other well-known brands, including Romeo y Julieta, Arturo Fuente, Macanudo and many others, Tabacalera USA has modernized and expanded on what a cigar store is and can be by making each Casa de Montecristo location a venue rather than just a store. From the lounges to the large walk-in humidors and craft beers that are offered, Casa de Montecristo has become a favorite for consumers seeking not just a destination to buy their cigars from but a place to relax and also enjoy them in as well.
TOBACCONIST OF THE YEAR: HAVANA PHIL'S CIGAR COMPANY
Since 2010, Havana Phil's Cigar Company, located in Greensboro, North Carolina, has established itself as a model business, not just within the tobacco industry but locally as well. It was in 2010 that Philip "Havana Phil" Segal III first opened the doors to his business and created an atmosphere where people could come and enjoy premium conversations over fine smokes. In 2018, Philip Segal III tragically passed away, but his son, Philip Michael Segal IV, stepped in and has kept this iconic tobacconist alive and thriving today.
"Havana Phil himself was a glowing oracle of a man who would consume every room that he walked into with his content of character, and his decibel level—actually, he would consume the rooms adjacent to the room he walked into as well. It was really him and his team that made Havana Phil's what it is. His spirit lives on through his family and his supporters and his store today," comments Matt Booth, founder of Room 101 Cigars.
MASS MARKET PRODUCT OF THE YEAR: PANTHER CIGARILLOS (ROYAL AGIO CIGARS USA)
Royal Agio Cigars' premium cigarillos have been on the market for some time. The original cigarillo brand Panter—Dutch for panther—was first released in 1935 in Holland, and the "panther" was chosen to represent the product because, like the cigarillos, it's strong and flexible. In 2018, Royal Agio Cigars reintroduced the brand to the U.S. market and updated its name from Panter to Panther so that U.S. consumers could better relate to it. Panther is the result of a passionate desire to boldly craft a premium cigar experience in a small cigar format. Like a premium cigar, each Panther blend is crafted from aged, premium cigar tobaccos made in a natural leaf wrapper, to give the smoker a smooth and uncompromised cigar experience in a smaller, more convenient format.
"It's a real honor and a privilege and an honor to receive this award from your prestige publication. We're really excited—this product came out less than a year ago, and we couldn't be more pleased," comments George Margioukla, president of Royal Agio Cigars USA.
ACCESSORY MANUFACTURER OF THE YEAR: BOVEDA
Twenty-one years ago, Sean Knutsen and Tim Swail set out to define and create an entirely new category with their packaged two-way humidity control product, Boveda. It's based on a very simple yet elegant technology that provides a level of simplicity and precision that wasn't previously available. Knutsen, one of the founders of Boveda, attributes the company's success to the fact that the retailers in industries including cannabis, music and tobacco have embraced the product and decided to carry it in their stores and to the manufacturers who have packaged their products with Boveda to ensure their quality from the warehouse to the end consumer.
"It's a deep honor to win this award, and it's something we don't take for granted whatsoever," Knutsen says. "There are plenty of excellent accessories out there and plenty of fantastic companies that make them, so to win this with the competition that's out there is something we're grateful for."
NEXT-GENERATION PRODUCT OF THE YEAR: CANNADIPS
Cannadips has been around for nearly two years, but in that short period of time it's made an impact on the premium cannabis industry. Inspired by snus, Cannadips makes cannabis-infused dip pouches that are meant to fit between your cheek and gums like tobacco dip and that give you a 10 mg dose of THC via your mouth's mucous membranes.
"We were two friends from college who had an idea and just went with it. We look at ourselves as an up-and-coming company that wants to build a nice bridge as we move forward that integrates CBD," says Cliff Sammet, co-founder of Cannadips.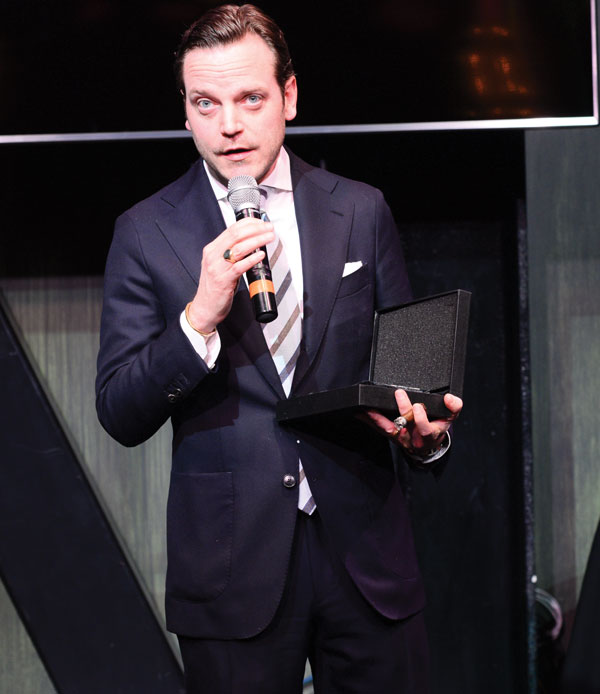 ENTREPRENUER OF THE YEAR: MICHAEL HERKLOTS (NAT SHERMAN INTERNATIONAL)
By definition, an entrepreneur is someone who organizes and operates a business and typically takes a financial risk of some sort to do that. The recipient of this year's Entrepreneur of the Year is Michael Herklots, vice president of retail and brand development at Nat Sherman International. Herklots isn't a brand owner, but his contributions to the tobacco industry shouldn't be overlooked.
Herklots has a special eye for tobacco retail and has helped to build the brand of Nat Sherman in one of the toughest markets in the U.S. to operate in as a tobacconist—New York City. Over the years, Herklots has creatively formed partnerships inside and outside of the industry to build Nat Sherman's brand identity. In addition, Herklots has used his vast knowledge about tobacco and premium cigars to educate consumers on the product category, helping them to not only better define their own preferences but to also better appreciate the work that goes into the making of a quality product oftentimes viewed as a luxury.
"We have a very special industry with incredibly special people. I think if you looked up the definition of 'entrepreneur', I'm not entirely sure I would qualify. I do appreciate having worked for Davidoff, Nat Sherman and now Nat Sherman via Altria, that all of them appreciate the entrepreneurial spirit. I'm grateful to be allowed to have that spirit, to think differently and to bring new products to market," says Herklots.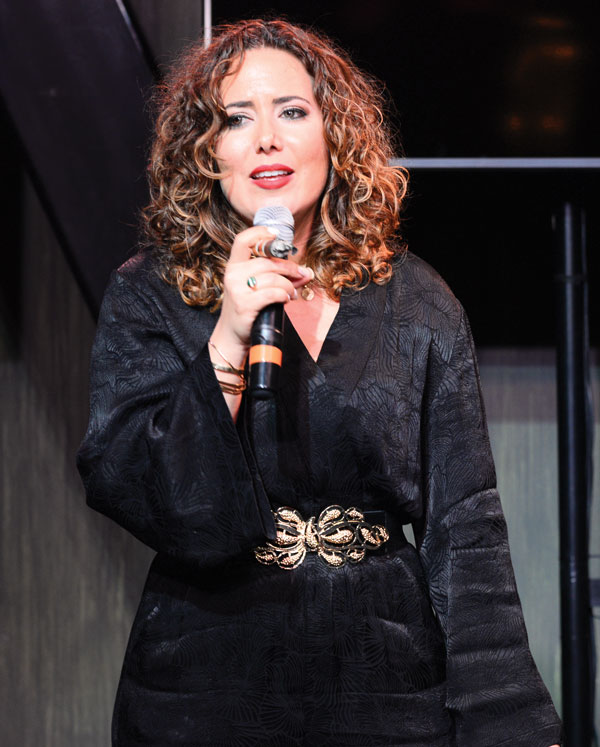 WOMAN OF THE YEAR: LIANA FUENTE (ARTURO FUENTE)
Liana Fuente is the very first recipient of Tobacco Business's Woman of the Year award, an honor Fuente doesn't take lightly but also one she doesn't accept without acknowledging not just the other women who were nominated but all the others who have contributed to the tobacco industry in general.