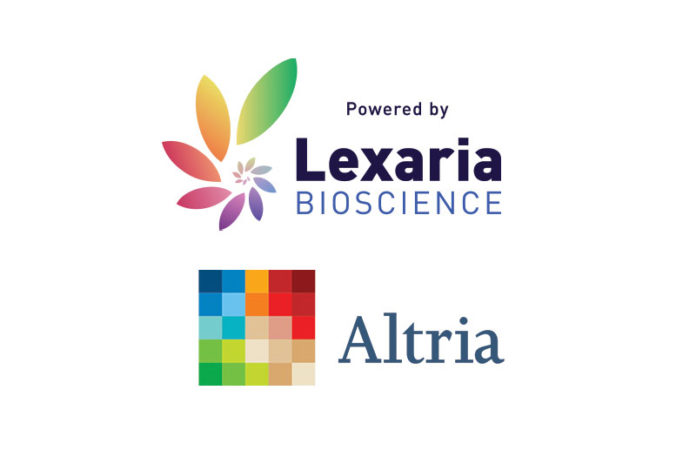 Altria Group, makers of Marlboro and one of the world's big tobacco companies, is looking to expand its product portfolio to include edible nicotine products that it hopes to develop with its latest investment. Back on Jan. 17, 2019, it was announced that Altria Group Inc. would fund up to $12 million to help further the research and development of Lexaria's patented DehydraTECH technology.
According to a press release, Lexaria's DehydraTECH enhances the performance of beneficial compounds in ingestible products across four categories: taste and smell, speed of action, bio-absorption and bioavailability. Through this investment and research, the two companies will develop and examine innovation in oral, reduced-risk nicotine consumer products. There's a possibility that DehydraTECH can be commercialized for oral nicotine delivery.
"This is an incredible milestone for Lexaria Bioscience and our shareholders. We are proud that Altria has chosen to invest in our DehydraTECH™ technology and look forward to reaping the benefits of working with a world-class partner," states Chris Bunka, CEO of Lexaria Bioscience. "Together we have the opportunity to change nicotine delivery and make a difference in the lives of millions of consumers."
As part of the deal, Altria will pay Lexaria Nicotine a royalty on revenue generated from the sale of nicotine products containing DehydraTECH. It also has the chance to acquire 100 percent ownership of Lexaria Nicotine, at which point the royalty payments would stop. The investment also gives Altria the right to initially appoint one of the seven directors on Lexaria Nicotine's board of directors and through future investments, it may have the right in the future to appoint up to three of the seven directors.
Nicotine and in particular Nicotine Replacement Therapy (NRT) products have been in the news after the FDA released draft guidance on smoking cessation and the development of safe and effective NRT products [read more here]. In recent months, Altria has been making investments outside of traditional tobacco as it sees the continued decline of combustible tobacco sales. In early December 2018, Altria invested $1.8 billion in Cronos Group, a Canada-based cannabis company [read more here]. Later in that same month, Altria made a $12.8 billion minority investment in popular e-cigarette manufacturer JUUL, soon after discontinuing several of its own e-cigarette and vapor products [read more here]. The latest investment in Lexaria shows Altria's focus on the future and offering products that may have more support from the FDA.
For all the latest news from Altria Group, visit altria.com.