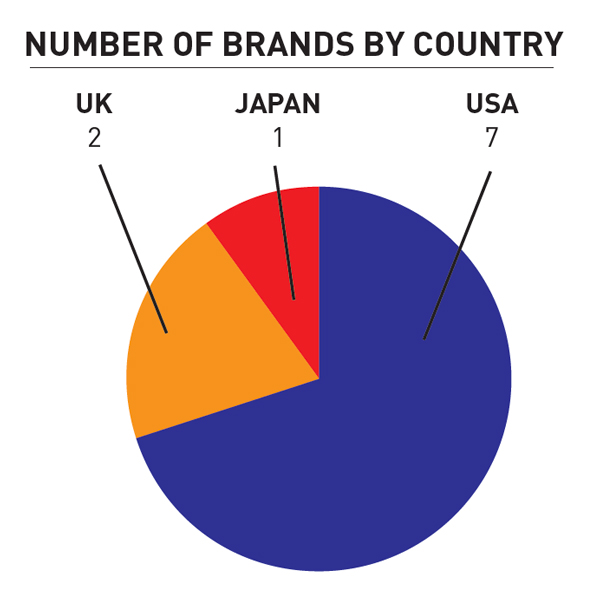 The tobacco industry is defined by strong, quality brands that help retailers build loyal customers in stores. Every year, Brand Finance—the world's leading brand valuation consultancy—releases its Tobacco 10 ranking, which ranks the most valuable and strongest tobacco brands in the world. Brand Finance defines brand value as being the net economic benefit that the owner of the brand would achieve if they licensed the brand in the open market. In addition to showing what a valuable asset these brands are for the manufacturers, it also indicates that these are the brands consumers are purchasing the most—and therefore they are valuable brands that retailers should be carrying in their stores.
The U.S. is home to most of the world's strongest tobacco brands, claiming eight out of 10 spaces on the ranking. This year's ranking reveals that for 80 years in a row, Marlboro continues to dominate with an estimated brand value of $36.3 billion. British-based Glo has fallen out of the ranking this year, while Newport reenters the top 10 list for the first time since 2019 to claim 10th place.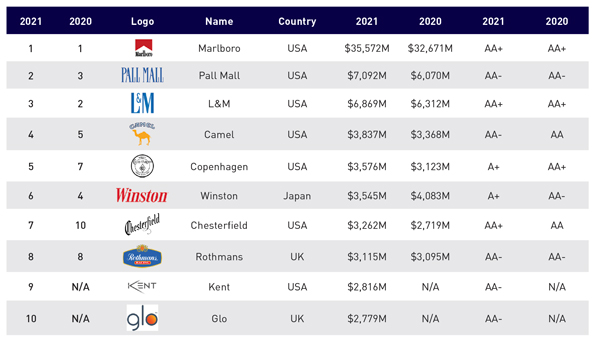 – Data provided by Brand Finance. For more information, visit https://brandirectory.com/rankings/tobacco/table.
This story first appeared in the March/April 2022 issue of Tobacco Business magazine. Members of the tobacco industry are eligible for a complimentary subscription to our magazine. Click here for details.