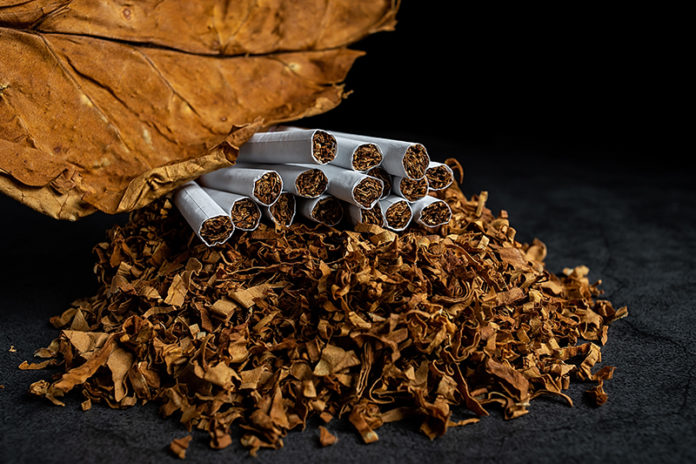 The following legislative update was contributed by the National Association of Tobacco Outlets (NATO):
State tobacco-related legislative bills that have been introduced in the past week are listed below alphabetically by state:
Georgia: Senate Bill 572 relates to the sale of vapor products (defines illicit vapor products, requires manufacturers to deliver an attestation to the state AG certifying the manufacturer has applied for a PMTA or has a marketing order or other authorization from the FDA).
Missouri: House Bill 2868 increases the cigarette tax by $0.10 per pack (subject to voter approval). Senate Bill 1158 (similar to HB2463) authorizes the state to preempt the field regulating the sale of tobacco products, alternative nicotine products and vapor products.
New Jersey: Senate Bill 1775 (same as AB879) limits the taxation of cigars under the Tobacco and Vapor Products Tax Act to a maximum of $0.50 per cigar. Assembly Bill 2797 (same as SB1039) revises the requirements for the sale of tobacco and vapor products; increases penalties for prohibited sales; increases fee for cigarette and vapor business licensure; prohibits the sale of vaping liquid with a nicotine content greater than 2 percent. Senate Bill 1841 increases the tax rate on certain tobacco products (from 30 percent to 90 percent of wholesale) to be on par with the tax rate imposed on cigarettes (excludes moist snuff and liquid nicotine); increases the tax on moist snuff from $0.75 to $2.25 per ounce; includes a floor tax.
West Virginia: Senate Bill 71 allows political subdivisions to regulate the sale and marketing of tobacco products and vapor products.
State tobacco-related legislative bills that have been acted on by a state legislative committee or state legislature are listed below alphabetically by state:
Alaska: House Bill 110, which is a carryover bill from the 2021 legislative session and imposes a tax on electronic smoking products (including e-liquid) at the rate of 75 percent of the wholesale price and increases the legal age to purchase and possess tobacco and vapor products to 21 years of age, will be considered in the House Finance Committee on March 9, 2022.
Colorado: House Bill 1064, which prohibits the sale and distribution of all flavored cigarettes, tobacco products and nicotine products (includes flavored synthetic nicotine products), is scheduled for consideration in the House Health and Insurance Committee on March 9, 2022.