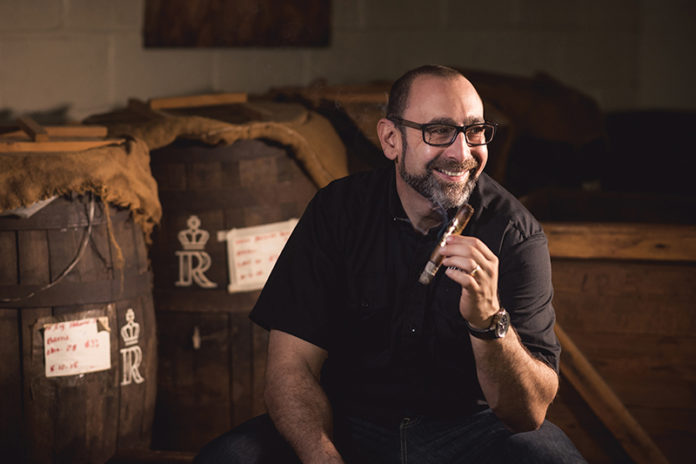 It's hard to keep a good man down, despite how insurmountable the obstacles in his path may seem. Even the best-laid plans can go awry when unexpected events short circuit a clear and easy path to success. Rather than giving up, successful businesspeople get back up and find solutions whenever a problem blindsides them. Intestinal fortitude is perhaps more important than a well-conceived business plan because no matter what career a person chooses, he or she is going to face problems. Phillip Zanghi III, the principle owner of the Debonaire and Indian Motorcycle brands, is the perfect example of a business owner breaking through multiple problems throughout his business career, adapting his company to solve the problems he has faced and striving forward until the next problem raises its ugly head. Thesis, antithesis, synthesis and repeat—this is the foundation of any company's birth and evolution, and a savvy business owner understands that the original dream for his or her company is just a starting place for pursuing his or her goals and always maintains a fighting spirit and a fearless desire to come out on top.
In nearly 30 years in the premium cigar industry, Zanghi has faced his share of obstacles and disappointments, yet through it all he has continued to strive forward and maintain a positive attitude, all the while finding solutions to the difficulties in front of him. Betrayal by family members and business partners, difficulties obtaining critical supplies and manufacturing partners, cash flow issues and many more problems have all encountered Zanghi at some point in his career, but he always gets back up and gets into the fight again. He's a human Weeble Wobble—he may wobble but he won't fall down.
"You don't win or lose—you win or learn," Zanghi explains. "There's no such thing as a problem without a solution. There's only temporary defeat. I don't bounce back but bounce forward. It's all the power of positive thinking and staying true to my defined purpose. Positive thinkers see the invisible, feel the intangible and achieve the impossible. These are some of the most important lessons I've learned as a business owner in the premium cigar industry."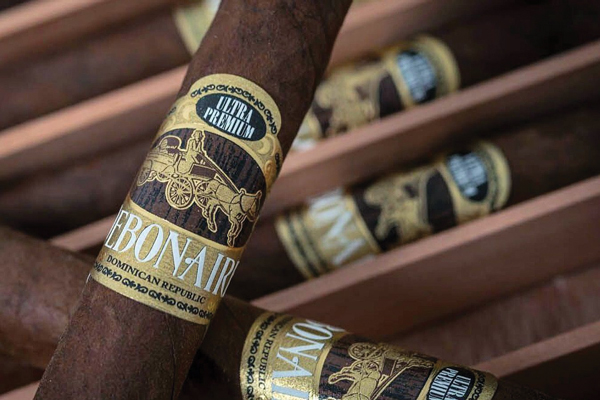 Born to be Wild
For as long as he can remember, cigars have always played an important role in Zanghi's life. Both his grandfather and father smoked cigars, and there is a picture of an infant Zanghi at his christening surrounded by family members and friends of the family in which almost everyone has a cigar clamped firmly in their mouths. Indeed, both his grandfather and father were such cigar smokers that they belonged to Dunhill's World Humidor Society, and Zanghi's father, who worked in the gaming and film industries, almost always used cigars in his career.
"My father always used to say, 'A man who smokes cigars has money to burn,' and that always stuck in my head," Zanghi recalls.
Due to the international nature of his father's careers, Zanghi spent his youth mainly moving from one location to another. He estimates that he attended 19 schools in the United States, Italy and Egypt as he grew up. Eventually, by the time he was old enough to attend high school, the Zanghi family settled in Southern California. One of Zanghi's neighbors, Victor Leone, owned the trademark to Indian Motorcycle, the first motorcycle company in the U.S., which had been established in 1901 but had become defunct by the late 1970s. For a business class, Zanghi convinced Leone to let him use the Indian Motorcycle logo and trademarks to design T-shirts and other paraphernalia. The class project went well—the nostalgic T-shirt business did even better, so well, in fact, that Leone sold Zanghi half the rights to the trademark for $1, and Zanghi and his father began working hard to revive Indian Motorcycle, creating swag and restoring old Indian motorcycles.
"In 1991, I convinced my dad to move to Springfield, Massachusetts, [where Indian Motorcycles had been established], to try to make Indian Motorcycles again," Zanghi recalls. A year later, we were making accessories and apparel, and we were growing like crazy."
By this time, Zanghi continued in his family's tradition of enjoying cigars, and occasionally he would travel to New York City to visit the Dunhill and Davidoff stores there. He thought having an Indian Motorcycle cigar would be a natural extension of his company's efforts. One night, he found his inspiration while lying in bed and imagined the Indian chief logo on a cigar band. The next day, he commissioned an artist friend to design the logo that Zanghi had envisioned. He also began a new company, Indian Tabac, for the cigars that he wished to make. While he was convinced that an Indian Motorcycle cigar was a great idea, Zanghi had no idea on how to proceed with the project. He ended up picking up the Yellow Pages and phoning U.S. Tobacco (UST) in Greenwich, Connecticut, and asked if they had a premium cigar division. He was immediately connected to Raymond Guys, the president of UST's premium cigar division.
"I told him that I wanted to make cigars and that I had this Indian Tabac company, and that I owned the trademark for Indian Motorcycles, and I wanted to make cigars called The Warrior, The Tepee, The Chief, The Boxer and one called The Arrow—all named after old bikes," Zanghi explains. "We arranged a meeting. I was 19 years old, and he walked in and wanted to know where the guy was who had spoken to him on the phone. I told him that I was the president, and he couldn't believe it. He was the catalyst for me getting into the cigar industry. I am grateful to him for that. He became a good friend, and we made cigars in Honduras. That original Indian Motorcycle cigar had a Honduran Connecticut Shade wrapper, a Honduran binder, and Honduran and Nicaraguan filler tobaccos. They came out before the Cigar Boom started, and they were doing really well."
If Zanghi's cigar story ended at that point, there really wouldn't be any point in telling it. Rather than being a launchpad to easy success that the first year or so of Indian Tabac seemed destined to be, family betrayal put a dead stop to Zanghi's rise and temporarily put Indian Tabac on hiatus. His father had emptied the company's bank account of vast amounts of money, and, understandably, the two men had a falling out. While his father lived the high life and enjoyed the fruits of his indiscretion, Zanghi toiled for two years moving furniture in North Carolina and paying off all the debts that Indian Tabac owed. With just $2,800 to his name and not speaking a word of Spanish, Zanghi moved to Honduras to restart his company in 1994.
With the Cigar Boom ramping up at that time, UST decided to go in a different direction and stopped making cigars for other companies. Zanghi had to scramble to find another factory to continue making Indian Motorcycle cigars. Having found a new manufacturer, Honduran Cuban Tobaccos (HCT), he soon discovered that he had aligned himself with a factory that didn't have enough tobacco to make his cigars. Zanghi then worked mightily to source tobacco—all during the crazy Cigar Boom years when so many companies competed for shelf space and vital tobacco supplies, creating vast scarcities of both. Zanghi used all avenues—both legal and, shall we say, "extra-legal"—to obtain all the tobacco he needed to restart Indian Motorcycle cigars, and the business was off and running. Zanghi estimates that he visited 1,800 retailers in the U.S., and about half of them placed orders with him, but he was somehow living paycheck to paycheck. Sourcing enough tobacco to maintain the brisk orders was proving to be a big challenge.
"I was living the cowboy life," Zanghi says. "It was like Romancing the Stone and Indiana Jones living in Central America. We had 10,000 box orders a month, and everything was going great. I'm living at the Grenada Hotel, and I see Nestor Plasencia every night. We became really close friends, and he told me that he would give me anything I wanted. The [Cigar] Boom was full on, and I was broke. He started laughing at me, which made me angry, but then he explained why he was laughing. He told me, 'Every other person had dreams of making millions, and [you are] the most honest person [I have] met in my life.' Then he asked me what I needed. He let me choose what I wanted. He believed in me. I paid him off in a month, and the company advanced."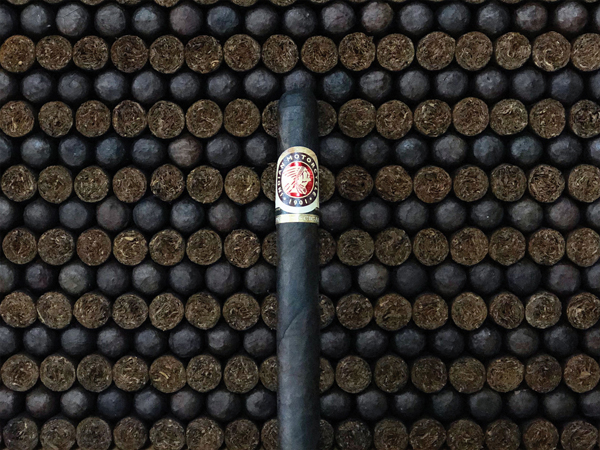 While Indian Tabac was born before the Cigar Boom began, the company found its footing during the Boom years. Rocky Patel, who Zanghi had met at the Grand Havana Room in Los Angeles, became a business partner and eventually took over Indian Tabac in the early 2000s after Zanghi resigned. In the late 1990s, Zanghi met Danny Sinclair, the owner of Durfort Holdings, and became instrumental in that company's production of blunt wrappers. By 2001, Zanghi's interests had changed, and he formally left the cigar industry to become a U.S. Air Marshall, though he continued to serve as a consultant for Sinclair until about a decade later, when Sinclair and some other old friends in the premium cigar industry convinced Zanghi to come back to the premium cigar world.
"You better love this industry because once you're in you're not getting out," Zanghi says, laughing. "In 2005, Danny wanted me to come back. We went to the Dominican Republic with Emilio Reyes, whose family I had started working with back in 1998. In mid-2012, my partners decided that they wanted me to get back into the premium cigar game. I had done some things in Puerto Rico with Emilio and Adam Collins, who owned Havana Humidor in the Atlantis hotel in the Bahamas. We had sold 30,000 cigars there in one year. That's when we started Debonaire House cigars."