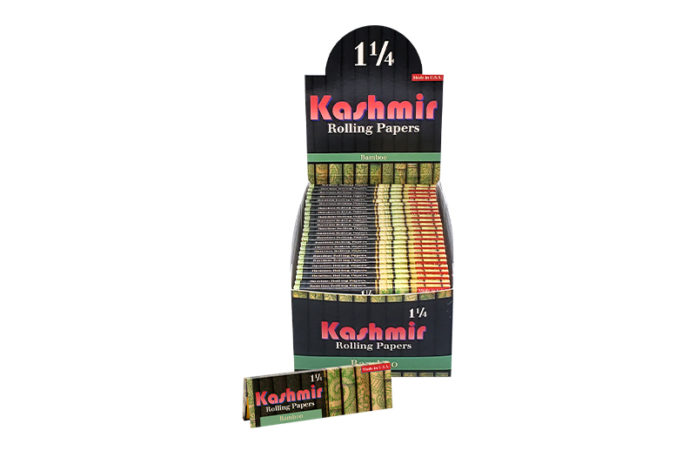 Inter-Continental Trading USA, Inc., has announced the release of Kashmir Bamboo Rolling Papers. Kashmir Bamboo Rolling Papers are a sustainable alternative for those in need of an all-natural biodegradable paper that won't sacrifice the rolling experience. Kashmir Bamboo will feature a thin, lighter weight–yet strong and flexible–paper, making a unique, satisfying smoke for consumers. Kashmir Bamboo will be available in both 1-1/4 and King Slim 50-count counter displays.
In a press release, the company commented on the upcoming release with the following statement:
"The Kashmir Rolling Paper line from Inter-Continental Trading USA combines two things our loyal customers have come to expect: high-quality and unmatched value. With Kashmir, you get natural, clean-tasting paper. Period. The Kashmir Rolling Papers line boasts of over 40 SKUS including Organic Hemp, Unbleached, Ultra Thin, +CBD and Green Apple in virtually every popular size, along with in-store POP and merchandising support."
All Kashmir Rolling Papers are made in the U.S. and are chlorine-free, eco-friendly and use no harmful pesticides or chemical fertilizers and offer the best of all worlds–a clean-tasting smoke, natural processing and less impact on the environment.