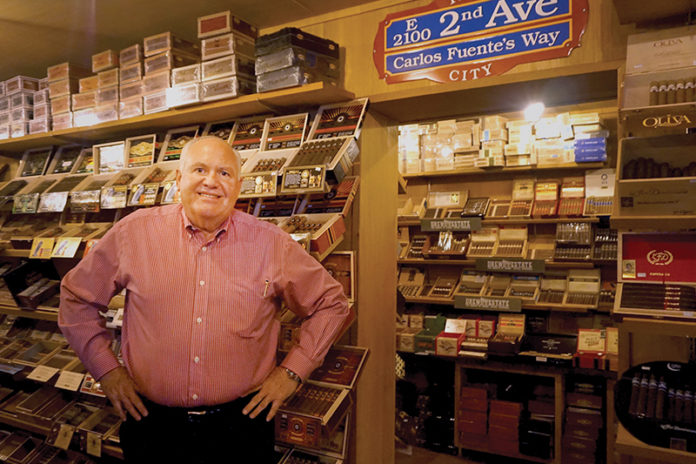 One's career path can often go in a direction that he or she never intended or expected. This is true of Wayne Anstead, the owner of Anstead's Tobacco Company in Fayetteville, North Carolina, who is a tobacconist with 40 years of experience. Previously, Anstead worked as a design engineer at Caterpillar and was also employed in the engineering department at a school in St. Louis, Missouri, but he came to realize that, although these jobs were great, they did not fulfill his professional needs. Feeling unengaged by and bored with his engineering career path, Anstead asked a friend who was working as an assistant manager at a jewelry store if he could help him find a job within the mall where his store was located. His friend introduced him to the manager of Tinder Box, a shop within the mall that was part of a nationwide chain of retail tobacco stores, and Anstead suddenly found his calling.
At Tinder Box, Anstead began working behind the register, but within a year he had moved up to the position of store manager. It wasn't long before his superiors at Tinder Box recognized his potential and his love for tobacco retail, so they put him in a position that required him to travel to other Tinder Box franchise locations that he could help to manage. Anstead enjoyed the independence that came with the position, and as someone who didn't enjoy being micromanaged, the idea of someday owning and running his own store began to grow stronger within him. When he launched Anstead's Tobacco Company in the mid-1970s, the tobacco industry and consumers' preferences were very different. Pipes were the hottest products, cigars had yet to catch on, and the retail landscape still centered around mall culture. Fast forward to the present day and Anstead's Tobacco Company still has a strong pipe tobacco category, but cigars are now the go-to item for many, the number of malls has declined, and Anstead's business occupies a 4,900-square-foot former milk barn that Anstead and his sons have transformed into a destination tobacco store.
In the interview that follows, Anstead reflects on four decades of experience with tobacco retail, including employee management, monetizing his store's lounge and how he has learned to create the perfect purchase for consumers.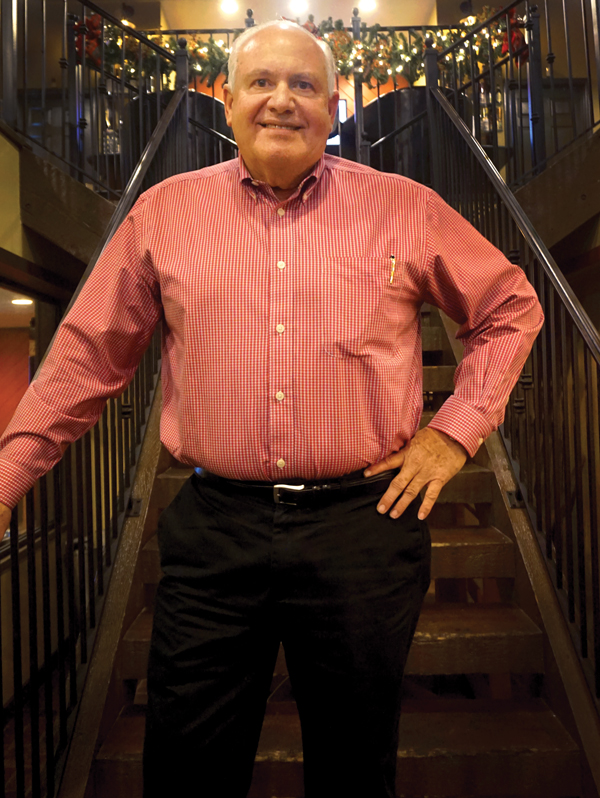 Tobacco Business: As a retailer, is there another business or entrepreneur that inspires you?
Wayne Anstead: Have you ever heard of Bob Negen? He does a retail sales program, and he mimics exactly what I like to teach my staff, but he does it in a perfect way. To me, that guy mimics exactly what I think. He just presents it in such a better way. I love his program and like what he does, and I think when employees watch that stuff they learn, and they become better sales folks. This guy is just a retail sales guru and has a training program that's online. All of my employees have to take it. The whole concept behind it is how to teach people how to be salespeople. My analogy to my employees all the time is when you sell a pipe, if you don't sell a customer a lighter and tobacco to go with it, it's like giving a kid a toy and no batteries to run it. Negen describes it as a "perfect purchase." You're doing a gross injustice to that person to sell a pipe and to not make sure they have some fresh pipe tobacco to go with it—and some matches and whatever accessories they need, like pipe cleaners and tools, to have the perfect experience.
Negen talks a lot about selling out of your pocket. A lot of people can't sell a Dupont lighter because they can't understand why anyone would pay $240 for a lighter. And I get that, but if a customer has the means to buy it, the salesperson has to be at least willing to show it. He goes into a lot on how to deal with selling higher-end products. A lot of people feel we push a lot of pipe pouches, but you've got to get people past that a little bit because it's not—we're helping them make a perfect purchase.
Can you tell us about your build-a-box program? Most people don't smoke the same cigar every day. People buy four, six, eight and 10 [cigars]. We were never a huge box-selling store, so we thought, "How do we sell more boxes?" If you buy 20 cigars, we'll give you the same box discount pricing. That's been super successful for us. The only sad thing is that our computer won't let us kick out the build-a-box numbers, so when we have an event, we may do 40 build-a-boxes and 25 regular boxes, but we can't pull that out of our system. It's been really successful, and the whole idea was to get people who buy 15 or 16 cigars to buy four or five more cigars to make it 20.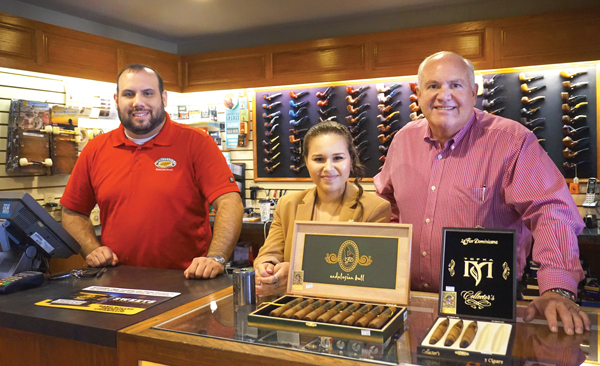 Pipe tobacco is a major product category for your store. What do you attribute your store's success with pipe tobacco to? There are cigar shops and then full-line tobacco shops, and there are very few just pipe tobacco shops anymore. We're a full-line tobacco shop. When I got into the business, we were all pipes. Hardly anyone smoked cigars. I remember the humidors in the Tinder Boxes were small, and we just didn't sell cigars for years, and some stores quit selling cigars.