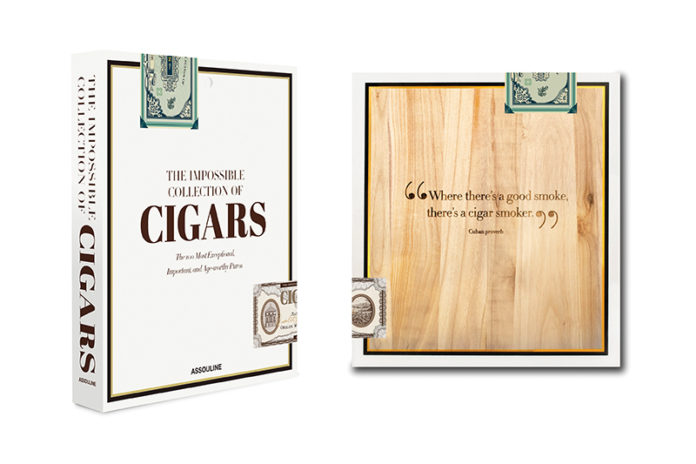 Author Aaron Sigmond has made a career out of writing about luxury products and brands, including premium cigars. Sigmond was the founding editor of Smoke magazine, which helped to make him an authority on the subject of cigars. He went on to write several cigar-related books, The Cigar Handbook: A Buyer's Guide to the World's Finest Cigars, Playboy: The Book of Cigars and his latest book, The Impossible Collection of Cigars: The 100 Most Exceptional Cigars of the Twentieth and Twenty-First Centuries.
The Impossible Collection of Cigars was written for the true cigar aficionado and serious collector. This isn't an introductory Cigars 101 book—it's a book that Sigmond describes as being a love letter to an industry as well as a personal passion that has afforded him much in life for which he says he's greatly appreciative. The cigars featured in this book make up what Sigmond would consider adding to his fantasy humidor. Sigmond worked with the book's publisher to determine the ratio of cigars from different countries and regions that would be included in the book. He also consulted with retailers from around the world to figure out what that ratio should be, and they settled on a Cuban/non-Cuban ratio of approximately 70:30. The final book, as a result, includes 70 Cuban cigars and 30 non-Cuban cigars. This book wasn't written only for the U.S. market, so it had to reflect what cigar aficionados would find in cigar stores around the world.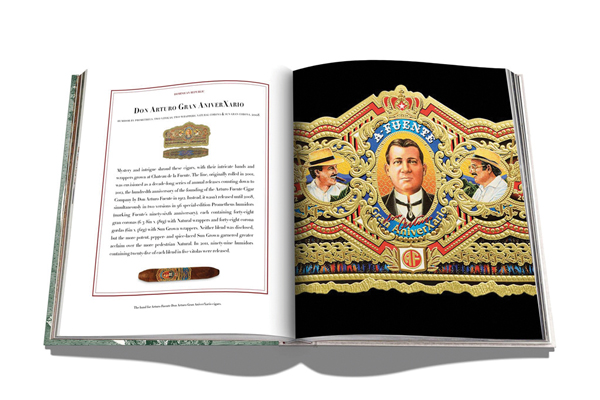 Once the ratio was settled, Sigmond went on to study auction records and trends in an effort to identify any pattern of who was collecting what cigar. Sigmond wanted to ensure that as many of the well-known Cuban brands were included in the book as possible, but he didn't want them all to be limited-edition or discontinued cigars. The same consideration was extended to the non-Cuban cigars in the book, resulting in what Sigmond feels is a well-rounded curation of cigars. The book provides a global view of cigars and offers insights into some of the leading brands on the international market. In the interview that follows, Sigmond provides a look at how the book came together and discusses what interesting discoveries were made along the way.
Tobacco Business: Where did the idea for The Impossible Collection of Cigars come from?
Aaron Sigmond: Within Assouline Publishing's catalog there are a number of ongoing book collections—Ultimate, Legends, Icons—and within the Ultimate category is the "Impossible Collection" series. Few books are released in the series because of the enormous production costs. All the books are hand-bound, photographs and, in this instance, cigar bands, are hand-tipped in, and all are offered in exceptional presentation boxes, again, in this case, in a traditional trade dress-inspired cigar-style box. Past titles from The Impossible Collection series include books on wine, watches, cars and motorcycles. I had just wrapped up co-authoring and editing a Legends [category] title for Assouline when I approached Prosper Assouline, [co-founder of Assouline Publishing]—who is a passionate cigar smoker as well—expressing great interest in writing The Impossible Collection of Cigars to add to the series. He said, "I've had this idea in the past, and now with you we will create the most beautiful book on cigars ever made." And I like to think we succeeded.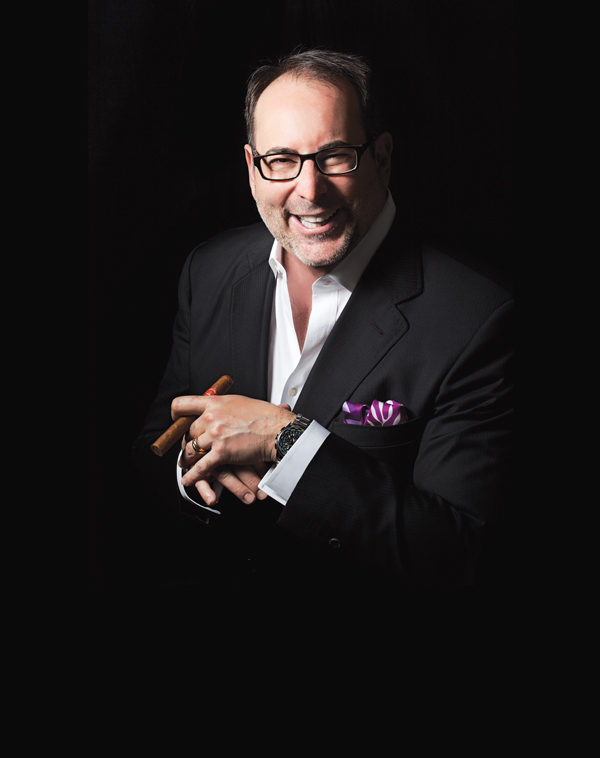 What was the most surprising thing you learned while researching this book?
Just how much I missed the people in the cigar industry. My professional experience in the cigar industry started when I was in my early 20s—in late 1992, when I was hired as an assistant manager of the now-closed Davidoff of Geneva flagship store on Rodeo Drive in Beverly Hills, California. I eventually became acting ➤ general manager for a short spell before launching Smoke magazine. However, after a string of long-term consultancies—with General Cigar Co., as consulting creative director; Nat Sherman, as consulting executive director of retail and cigars; and Alec Bradley, as creative consultant—and the publication of my first volume on the subject, Playboy: The Book of Cigars, I didn't see anywhere to go. So, while I still regularly enjoyed cigars personally, as a smoker and collector, I haven't been around the business in a long time. So, it was nice to reconnect.
What interview stood out the most from your work on this book?
I endlessly love speaking with Benji Menendez. He is simply one of my favorite people—his life is a book unto itself.