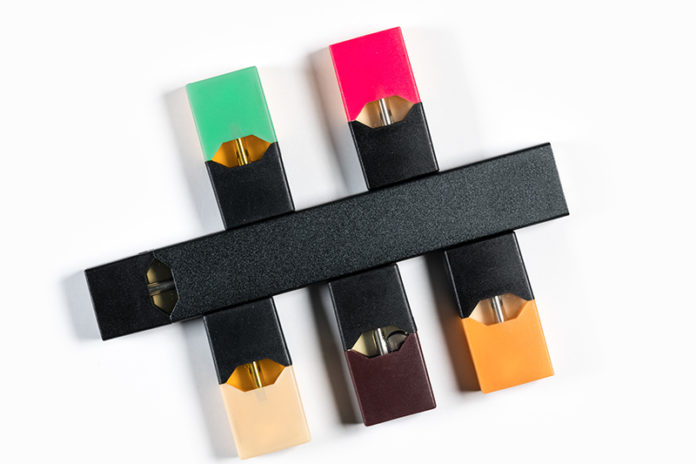 As the public scrutiny over e-cigarettes, vaping and underage use of these products increases, the impact on shares and performances of some of the tobacco industry's biggest players continues to be discussed by analysts and financial markets.
At the Food and Drug Law Institute (FDLI) Tobacco & Nicotine Products Regulation & Policy Conference in Washington, D.C. Oct. 24-25, 2019, vaping and its impact on public health was a major topic of discussion and focus. There's a clear divide between the industry and the government over vaping, with the U.S. Food and Drug Administration's (FDA) possible flavored e-cigarette ban making many manufacturers and investors worried about the future of vaping and e-cigarette products and usage in the U.S. [read more here].
Altria Group, who invested nearly $12.8 billion in e-cigarette manufacturer JUUL Labs at the end of 2018 [read more here], has seen its shares fall nearly 5 percent over the course of the year as investors fear the company's 35 percent stake in the company would negatively impact the company. JUUL Labs has reportedly lost nearly a third of its value in the past year amid the growing scrutiny of vaping. JUUL Labs announced in mid-October 2019 that it would suspend the sale of its flavored products with the exception of tobacco and mint flavors [read more here]. Philip Morris International, which isn't impacted by the U.S. market, has seen its stock price rise 22.5 percent this year. Some analysts and investors believe the vaping situation in the U.S. could boost Philip Morris International's heat-not-burn device, IQOS, which has had success in international markets, has begun distributing and selling IQOS in the U.S. in October 2019 [read more here].
According to a report from Barron's Wells Fargo analyst Bonnie Herzog has an "outperform" rating for both Altria and Philip Morris International, in spite of the vaping situation.