"The art of blending is something unique and innate in a person," Diaz comments. "Above all, you need to be passionate, have an affinity for tobacco, and live it and feel it in order to be able to fall in love with it and create new blends and taste experiences. A lot of times, I dream of a new cigar blend. On some occasions, I just create them because of my own inspiration. Usually, however, our colleagues in the Basel headquarters request specific taste stimulations and experiences, which will meet consumers demands."
Diaz's 60th birthday marked the creation of the Davidoff Oro Blanco. Diaz dreamed of the cigar blend one night and put it into production. So far, of the thousands of blends that he has created over the years, Diaz is most proud of the Oro Blanco and hopes that it will be a part of his legacy when he steps away from the cigar world.
"I hope that I will create another cigar that makes me as proud as the Oro Blanco, but most of all, I want to be remembered for the quality and consistency that all Davidoff cigars have had over the years," he says. "That's been the most satisfying element of my job."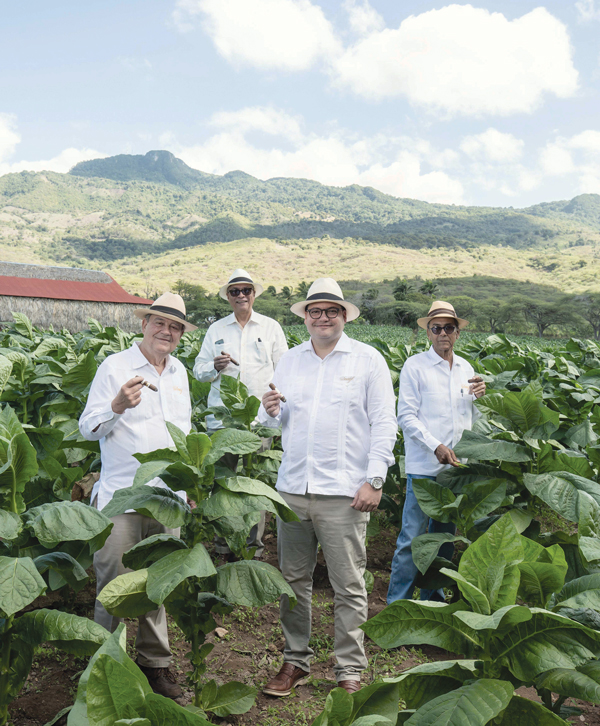 The Mission Continues
While Tabadom's superteam of Kelner, Espinal, Peralta and Diaz lacks any cosmically gifted superpowers, they do possess uncanny passions for their jobs and an almost unmatched depth of knowledge gained through years of hard work and experience that permeates all activities and employees at Tabadom. They are Davidoff's Fantastic Four in the Dominican Republic, and, while the comic book heroes dominate the world of fantasy, these men accomplish their feats in the real world. Their superpowers are evident in the entire cigar world. They are carrying forward the pioneering spirit of Zino Davidoff every day, working together to craft the most innovative blends and taste experiences possible, making cigar aficionados happy and filling their time beautifully.
This story first appeared in the May/June 2019 issue of Tobacco Business magazine. Members of the tobacco industry are eligible for a complimentary subscription to our magazine. Click here for details.
– By Stephen A. Ross, senior editor of Tobacco Business Magazine.