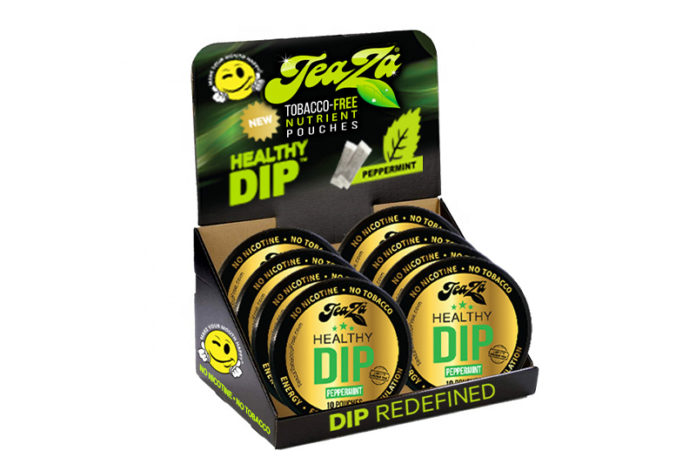 TeaZa Healthy Dip has released a new pouch size for its tobacco-alternative dip pouch product line. TeaZa was rebranded in 2019 by Dr. Brent Agin who developed this product to help consumers "ditch the spit cup." It also was created to provide a healthy option for users of all ages to effectively quit or curb their smoking and vaping habits.
"Our consumers spoke, and we listened," said Brent Agin MD, founder and CEO at TeaZa. "TeaZa Energy is constantly working on improving our products and developing new flavors. After listening to our customers and completing internal testing we are excited to introduce the new stronger and slightly smaller pouches for better mouth feel and durability."
The new sizes are an easy-to-use 0.7 gram flavor pouch. Some of TeaZa's extra-strength flavors including Mango Habanero and Bangin' Black Cherry, are 1 gram each. The smaller pouches will continue to feature the company's eye-catching pucks and bags packaging, which includes 10 pouches per puck and 25 pouches per bag.