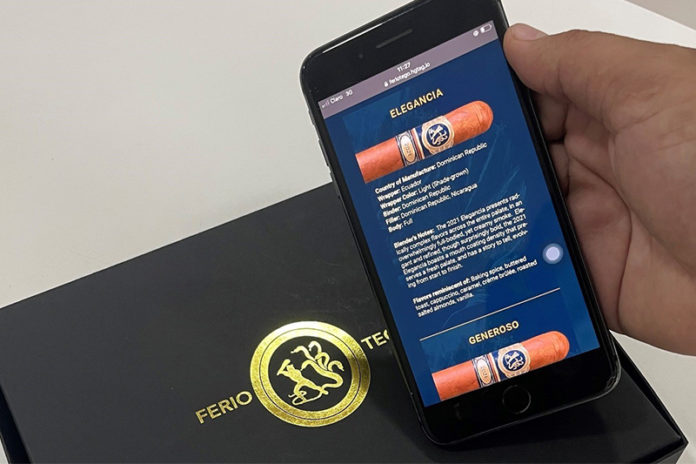 HumidifGroup USA, a company with a focus on luxury packaging design and accessories for the tobacco industry, is introducing its new Smart Packaging technology. This new technology enhances the consumer experience through NFC technology by providing consumers with information, videos, and education with the simple tap of a phone.
HumidifGroup decided to add a new dimension to its packaging solutions by incorporating the latest technology that helps deliver information to consumers through their phones. With its Smart Packaging, NFC chips are embedded within the cigar box or accessory. Consumers tap their smartphones to the packaging or accessory and through a secure authentication system are exposed to an interactive experience including virtual and augmented reality, pairing notes, tap to reorder and much more.
The first premium cigar company to use this technology in its packaging will be Ferio Tego, the company recently launched by former Nat Sherman execs Michael Herklots and Brendon Scott. Ferio Tego will use this technology to help it introduce its brand to consumers in a new and innovative way. With the tap of a smartphone against the Ferio Tego packaging, consumers can access videos, cigar descriptions and information on Ferio Tego.