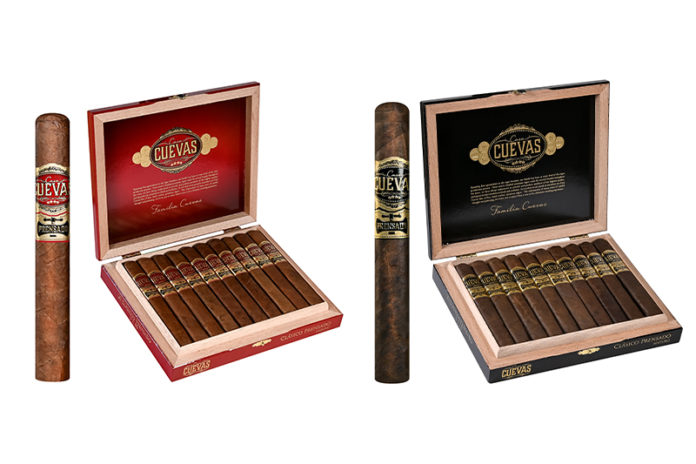 Casa Cuevas Cigars has added a secondary band to its Prensado line to help distinguish it from the core line of Casa Cuevas cigars.
The Casa Cuevas Prensado is a follow up to the Casa Cuevas core line and was launched in 2017. Though the Prensado line was blended in the same way as the Casa Cuevas core line of Madras and Habanos, the Prensado's blend accentuates the flavor of the wrapper and binder due to having less filler tobaccos in it. This was done to press the cigar into its rectangular shape and requires additional pressing for the cigar to maintain its shape.
"Prensado cigars need adequate time being pressed. This is non-negotiable in our factory. Perfection takes time," commented Luis Cuevas, Sr.
Luis Cuevas, Jr., president of Casa Cuevas Cigars, added: "Because the Prensado is a 6 x 48, we felt that it was too similar in gauge to our Toro, which is 6 x 50. Thus, after much feedback on this issue from retailers and consumers, we knew it was time to accentuate the branding so as to fully distinguish the Prensado from the Toro when a consumer is simply looking at the layout of the cigars within a box. The Prensados, or box-pressed cigars, are a personal favorite of my father, my son, and I. We look forward to getting behind the Casa Cuevas Prensado and re-introducing the line in this new way."
Casa Cuevas Prensado Habano is composed of Ecuadorian Habano wrapper, Nicaraguan binder, and both Dominican and Nicaraguan fillers. The Casa Cuevas Prensado Maduro is composed of a Mexican San Andres Maduro wrapper, Nicaraguan binder and Nicaraguan and Dominican filler tobaccos. The Casa Cuevas Habano retails for $8.20 per cigar while the Casa Cuevas Maduro retails for $8.40 per cigar. Both blends are made in the Cuevas family-owned Las Lavas Cigar Factory located in Santiago, Dominican Republic.
The cigar is ready to ship to retailers now.
For all the latest news from Casa Cuevas Cigars, visit casacuevascigars.com.