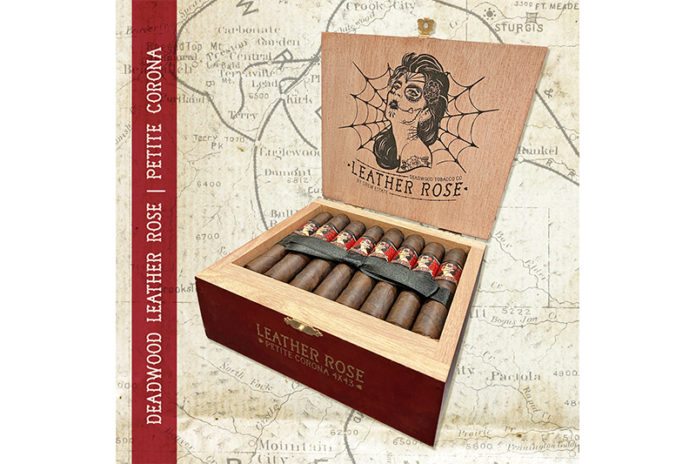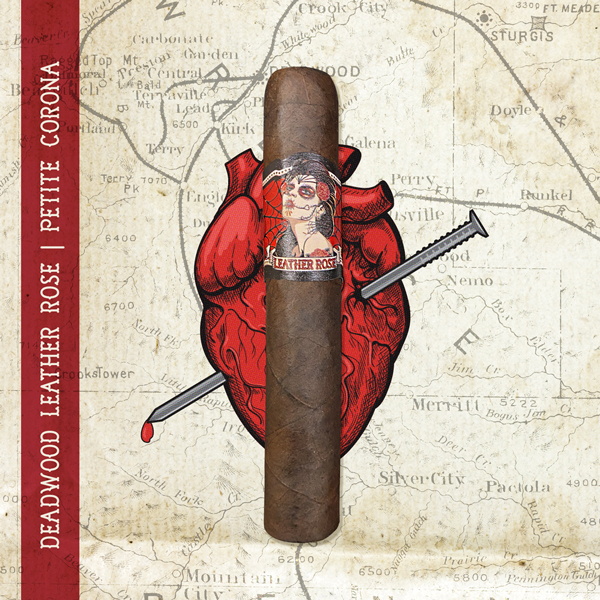 Drew Estate is expanding its popular Deadwood Leather Rose with the addition of a Petite Corona vitola. Leather Rose is the boldest of the four Deadwood cigars. Deadwood Leather Rose Petite Corona will come in at just 4 x 43, offering cigar smokers short on time a chance to smoke this strong, flavorful while on the go.
Deadwood Leather Rose features a maduro wrapper and a blend of dark air-cured tobaccos that combine to create an enchanting bold and sweet flavor profile that includes notes of cedar, oak, white pepper and earth.
"The four sisters of Deadwood are a notorious bunch of mysterious, wild, rebellious and provocative ladies whose infamous tales from the Old West are revealed with every puff of their captivating cigars," says Jonathan Drew, president of Drew Estate. "Like Leather Rose herself, Leather Rose Petite Corona is a sidewinder of a cigar that's bad to the bone. She will capture our hearts but will never be owned. She'll keep you warm during these crisp Autumn nights, but she'll prove once again that love is for suckers, but cigars are for lovers."
Deadwood Leather Rose Petite Corona will begin shipping to retailers this October. It will be presented in 24-count boxes with an MSRP of $166.74 per box, or $6.95 per cigar.
For all the latest news from Drew Estate, visit drewestate.com.