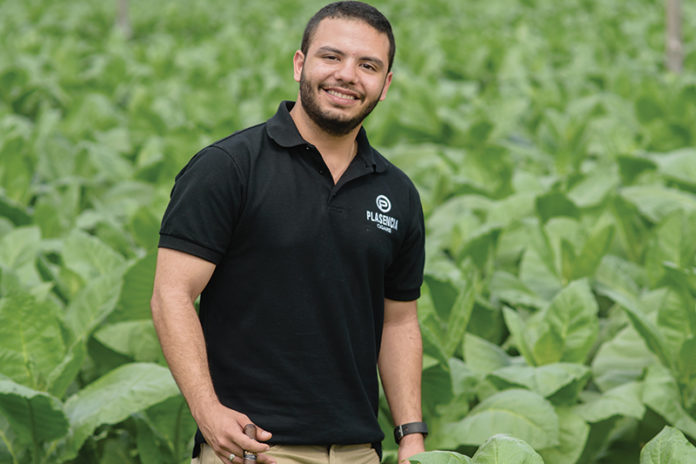 Jose Luis Plasencia's career in the tobacco industry officially began in 2015. He recalls graduating on a Saturday and by that next Monday he was working in a tobacco field alongside his father, Nestor Plasencia Sr. Although he majored in business administration and earned minors in both finance and international business, his father offered him the following advice: "For you to understand the numbers, you first need to understand the practice." For Jose, the best way for him to truly break into the tobacco industry was to work in the tobacco fields where the process begins.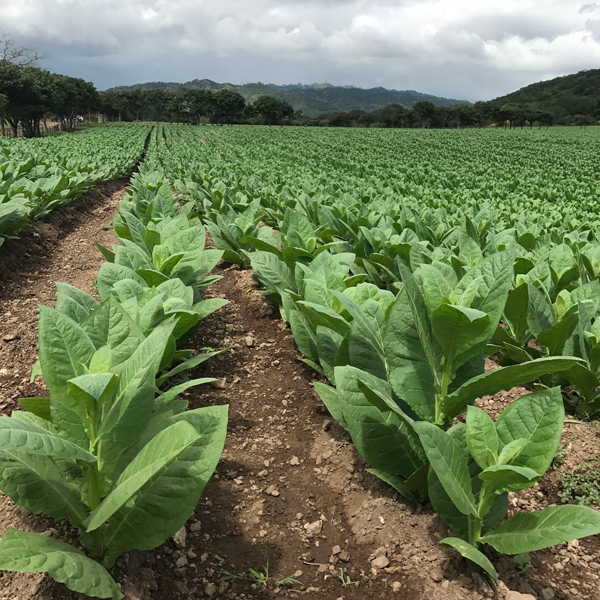 As time went on, Jose's place within Plasencia 1865 evolved. Because the company is vertically integrated, Jose was able to work in the company's finance departments, pre-industry facilities and its cigar production factories, all while continuing his work and lessons in the tobacco fields. In the fields, Jose learned what wide-ranging results tobacco could produce by taking an outside-of-the-box approach to growing it. He also learned how to measure and compare the yield of production from the family's different tobacco fields. He was amazed by the way the company's tobacco production would grow when those responsible for growing the plants were more aware of the small details that allowed for greater results.
"From pre-industry and cigar production, I learned about the importance of having strict control over the tobacco and cigar inventory, which results in generating higher production yields," Jose explains. "It also allows the tobacco the time it needs before making a cigar. The secret of every great cigar is the tobacco behind it."
In October 2018, Jose was promoted to vice president of Plasencia 1865. He recalls the moment he found out about his promotion and the realization that all of his work up to that point had served a purpose—and that he'd been doing things the right way. The promotion motivated him to continue to evolve in every aspect of his life, and it also put him in a position to serve his family and oversee their continued success in the tobacco industry.
Working Around Family
The Plasencias are a well-known family within the cigar industry, recognized for their high-quality tobacco and superior cigar-making abilities. Working with family can be a challenge for many, and it's one of the areas of business that Jose has had to learn how to navigate. He admits that there have been disagreements between various family members when there's a business decision to be made. These tense moments pass, however, as the strong familial bond between them comes through and each person's opinion is voiced and taken into consideration before everyone agrees on a final decision.
Each family member has a different role within the company. Jose's father is in charge of the company's tobacco production while his brother, Nestor Plasencia Jr., oversees all of the factories in which the company makes its cigars. Jose manages the family's distribution company. They also have a team that supports them in the company's fields, factories and distribution centers. While each has his own responsibilities, they are brought together by their shared passion for the family's brand and the tobacco industry in general.
While working with family can be challenging, there are times when it has given the Plasencias a certain advantage over other companies. Since the company started in 1865, the Plasencias have lost everything twice—first in the Cuban revolution and later during the Sandinista revolution that took place in Nicaragua in the 1980s. The 1980s proved to be a challenge for the company as its tobacco production took a hit because of blue mold, a disease that destroyed nearly 90 percent of the family's tobacco crop that decade. These events taught the family how to deal with failure within their business as well as the good that came from perseverance.
"The best way to prepare for things going wrong in this business is to have control over the tobacco inventory—and most importantly anticipate that something wrong may happen," explains Jose.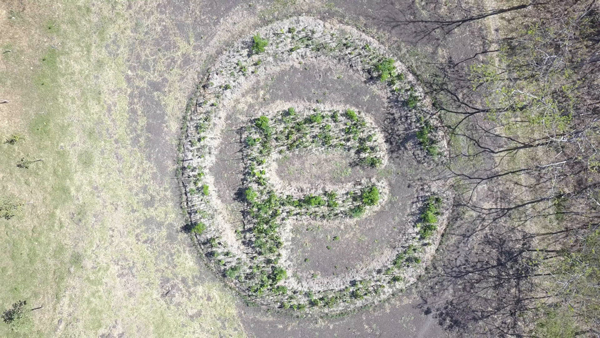 Learning from the Ground Up
Jose considers himself to be a good listener and a team player, two qualities that he has relied on during his transition to the position of vice president at Plasencia 1865. He believes the company's most valuable resource is its employees. Being a part of the Plasencia family as well as an executive within the company, Jose takes responsibility for seeing to the needs of the company's many employees. He strives to be a leader, not a boss. While he works to earn the respect of his employees, he also wants each of them to feel like he is their friend. In this approach, he hopes to make them feel comfortable enough to come to him when there's an issue or problem that needs to be dealt with.
Jose never lets his position hinder his goals of continuing to learn and improve on both a personal and professional level. He believes the only way one can lead a tobacco business is if he or she learns all the different processes that it involves.