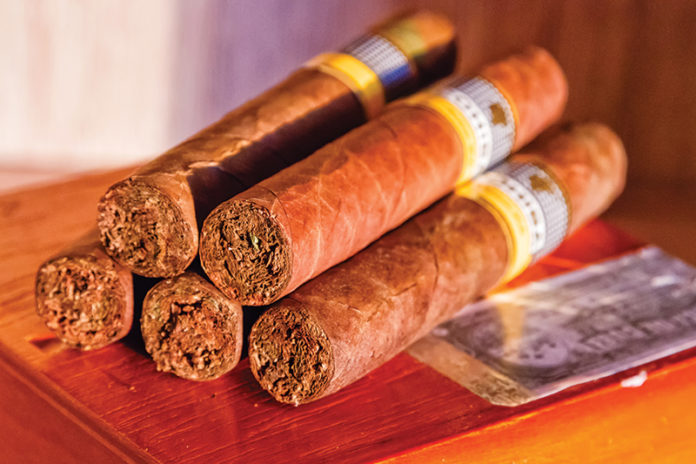 According to a new report from Financial Times, some of Imperial Brands' biggest shareholders are pushing for big changes at the tobacco giant. This comes after news that Imperial Brands would be selling off its premium cigar business [read more here].
According to the report, shareholders of Imperial Brands are asking for changes in leadership at the company in addition to the sale of different parts of the company. This comes after a decrease in the share price which is nearly half of what it was three years ago. Imperial Brands has already revealed plans to sell some of its tobacco brands and to combat the decline in cigarette sales with increased investments in harm reduction and smoking alternatives. While exact plans have yet to be named, Imperial Brands has made plans to sell its once lucrative premium cigar business in a move it hopes will help declining sales and debt.
Imperial Brands' premium cigar assets amount to nearly $1.3 to $2 billion dollars according to Jefferies, while the company itself hopes to raise $2.5 billion (£2 billion) from the sale of its premium cigar assets. This includes Altadis U.S.A., which houses many well-known brands including Romeo y Julieta, Henry Clay, Montecristo and H. Upmann. It also will include a 50 percent stake in Habanos S.A., which allows Imperial Brands to distribute Cuban cigar brands worldwide. In addition to cigars, Imperial Brands also has a massive retail footprint which includes Casa de Montecristo, a chain of cigar lounges and stores with locations across the U.S., and JR Cigar, which is the second largest cigar retailer in the world. Imperial Brands also owns Tabacalera de García, which is celebrating its 50th anniversary this year and is known as the largest cigar factory in the world.