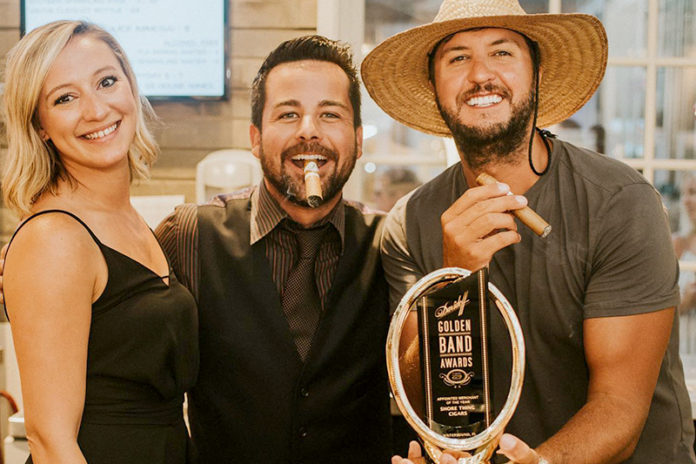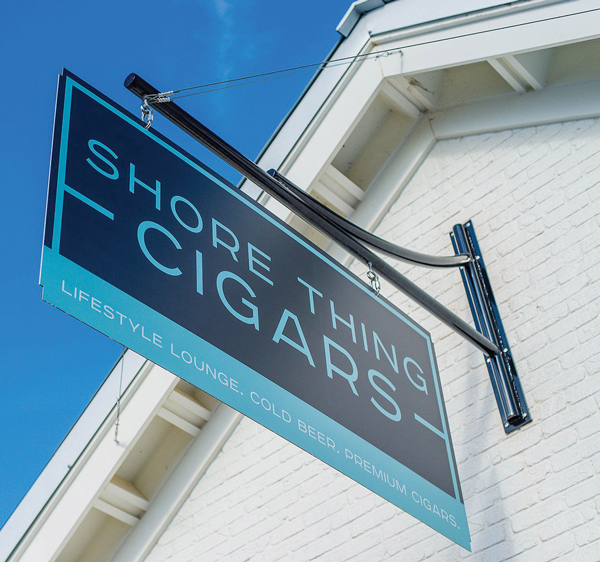 Paul Copeland is the owner of Shore Thing Cigars, a lifestyle lounge that sells premium cigars, beer and wine, and is located along the scenic Highway 30A in Watersound, Florida. Shore Thing Cigars is a concept Copeland came up with while fishing with his business partner, country music star Luke Bryan. Launched in 2016, Shore Thing Cigars has established itself as a fun cigar shop that offers up a fine selection of premium cigars, beer, wine and plenty of smiles from Copeland's all-female staff. Earlier this year, Shore Thing Cigars was recognized by Davidoff as its Appointed Merchant of the Year, a distinction that Copeland says was unexpected but the highest honor and accomplishment he has experienced in his life so far.
There's no blueprint or road map to earning this distinction from Davidoff, but Copeland attributes his success to his brand, his staff and his customers. In the following interview with Tobacco Business, Copeland talks about what makes Shore Thing Cigars unique, his partnership with Luke Bryan, the advantage and power of having an all-female staff and the valuable lesson he learned about running a business from racing cars.
Tobacco Business: How did you come up with the idea for Shore Thing Cigars?
Paul Copeland: That concept was created while Luke [Bryan] and I were trout fishing in Nashville. Coming from Nashville, I had an amazing opportunity to leave the management side of the cigar industry and go into the ownership side. In explaining this idea and this concept to my business partner, Luke, we both looked at the area of 30A here in Florida, which is where most of the country singers, athletes and celebrities that live in the South come to vacation.
I had been down here before, and Luke has a summer home down here. We both agreed that there was nowhere in this area to put up your feet and get away for a little daddy daycare and light up a cigar, and so we looked at doing a cool cigar shop and a lounge where we could come in and do that. We wanted to start from scratch—we didn't want to go into a strip center or buy a store with a reputation. We wanted to create our own reputation, create our own brand, create our own atmosphere and go from there.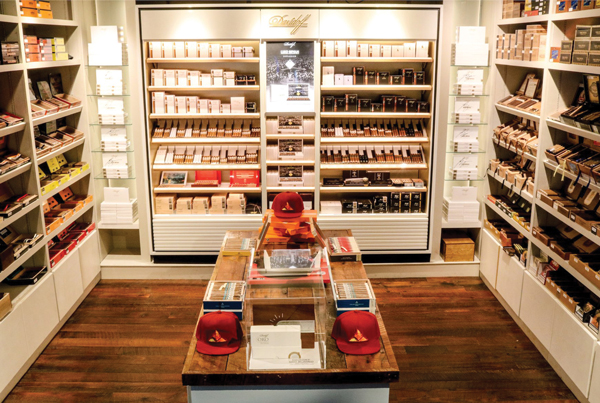 What makes Shore Thing's staff exceptional?
I have an all-female staff, and I have a female general manager. Women, naturally and genetically, pay much more attention to detail than men. So if I were to tell Tiffany, "I want you to lay out these new products in this exact way," I would come in, and it would be done so perfect and exactly like I asked, and it would be great. Males could also do this, and they would do a great job, but it may not be the way I asked because men naturally want to fix things, make things more efficient and want to do things their own way.
The second thing I learned about having an all-female staff is the love and addiction I have of empowering females in this male industry. It's so much fun when guys come in and they start speaking to the staff like, "Well, you probably don't smoke cigars, but this is what I know …," to which they're able to respond very lovingly with a smile, "Oh yeah, I know about this cigar. It's rolled here, and it has these tobaccos in it. Something similar to it would be these …." And it just stuns them, and I love it.
The empowerment of having females who were bartenders, house cleaners, or hired in jobs that come with a connotation or stereotype, to putting them into management roles and putting them into empowering positions is one of the biggest blessings in my life. To be able to see these women go from being quiet, visual, physical objects to strong, empowered, business-running, business-owning, knowledgeable associates and team members—that is just amazing, and that is something at Shore Thing that we've done.
Everyone says, "You always think about the customer first!" Well, if your customer's happy but you have a bunch of pissed off staff, your customers aren't going to be happy for real long.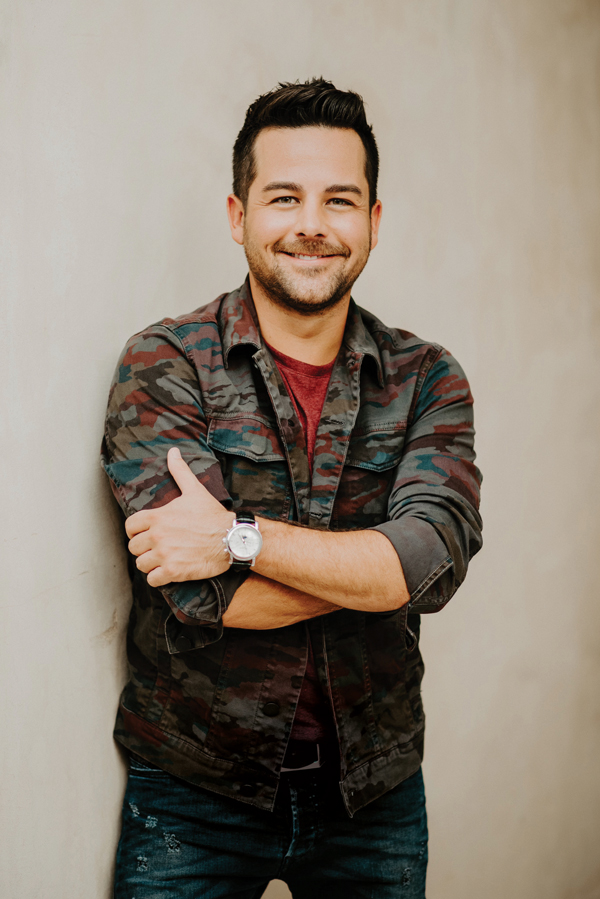 In your opinion, what does it take to be a great tobacconist?
A great tobacconist understands that science and art are equally important. Science is numbers and spreadsheets. You must understand what every single product costs, and you must understand your margin on every single product. Be that a beer, be that the cup that the beer goes in, be that your hats and your merchandising, what your lockers cost to build—you must understand the science of your business.
Equally as important, you must understand the art as the culture and the love of your business and your products. A tobacconist should understand, yes, this San Andres wrapper is grown in this region, and the characteristics of San Andres tobacco are this, but the art of that cigar is why the San Andres tobacco is used, why Dominican piloto is put into the filler—that's the art. You take the blend, and the pieces of it are the science of the cigar. The blend of it is the art of the cigar—the same thing as it relates to the business and company.
What can other tobacconists do to transform their stores and businesses?
I meet with a lot of tobacconists because I travel all the time, and whenever I travel I go into cigar shops. I'll sit in there, I'll introduce myself, and I'll just listen. So much of the industry right now is fear and worry. Fearing the Food and Drug Administration (FDA) and worrying about smoking laws, worrying about taxes going up—it's just constant worry. Everywhere I go, cigar shop owners say they're saving their money because they're worried. In racing, which I used to do, your car will go wherever you're looking. If you're in a tight situation or the roads are wet, if you're hydroplaning, wherever you put your eyes is where your vehicle is going to end up. If you're looking at the ditch and think, "Oh sh*t, I hope I don't end up in that ditch," or "I hope I don't hit that light pole," or "I hope I don't hit that wall," guess what you're going to hit?
If you're looking down the road, and you're looking at the positives—you're looking at the art of tobacco, you're looking at the culture, and you're looking at the positives in this industry, guess where you're going to go? Guess where you're going to end up? The thing that I would tell the cigar industry owners and retailers is to stop looking in the rearview mirror and thinking about the Cigar Boom of the 1990s; stop sitting there staring at the light pole. If we're all hydroplaning right now, the ones looking at the light pole and the FDA regulations and the taxation are going to be buried by it, and they are going to crash. The ones that are looking down the highway with both hands on the wheel with the music cranked up and smiling with a cigar in their mouth—they're going to keep on going, and they're going to be so much happier and so much more successful.
This story first appeared in the November/December 2019 issue of Tobacco Business magazine. Members of the tobacco industry are eligible for a complimentary subscription to our magazine. Click here for details.
– Story by Antoine Reid, senior editor and digital content director for Tobacco Business Magazine.