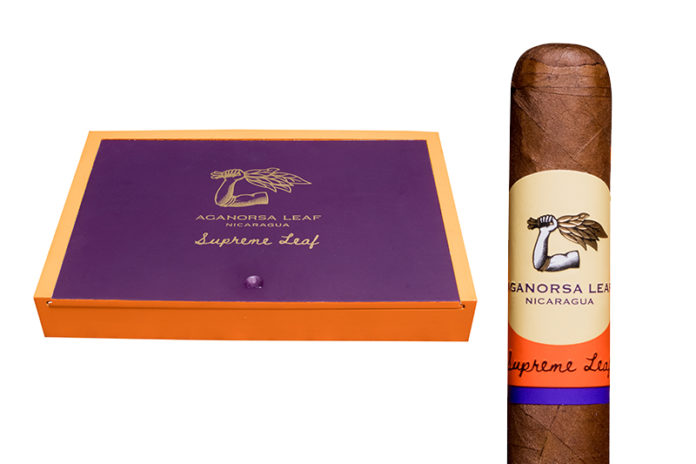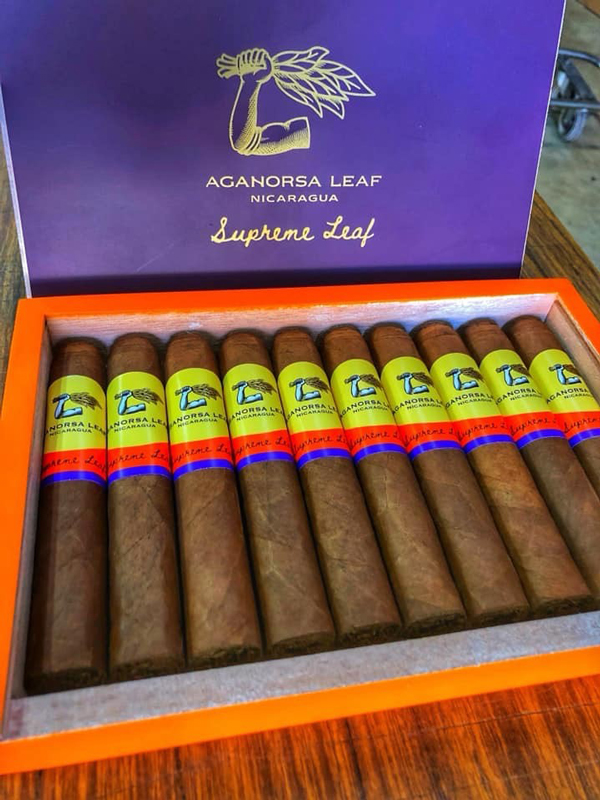 Aganorsa Leaf has new cigar that will make its debut at Tobacco Plus Expo (TPE) 2020 in Las Vegas, Jan. 29-31, 2020. Aganorsa Leaf's upcoming release, Supreme Leaf, is the company's latest expression with a blend that captures the company's signature flavor and aroma.
Supreme Leaf is a Corona 99 dominant blend that incorporates all Aganorsa Leaf tobaccos. This new cigar is described by the company as "a rich, dynamic Nicaraguan euro intended to excite the palate with a complex balance of mouthwatering sweetness and potent spice." To help visually communicate Supreme Leaf's intense taste, the blend's branding uses vibrant colors and the band was designed to highlight the Aganorsa logo to ensure the cigar conveyed the passion and enthusiasm that inspired this new blend.
"We believe our leaf is our strength and so we wanted the presentation clearly to reflect that confidence in the quality of our cigars," commented Terence Reilly, vice president of sales and marketing at Agnorsa Leaf. "The packaging has a bold and assertive look and feel that demands the consumer's attention of the shelf. You don't use colors like this unless you are confidence in the product."
Supreme Leaf will come in 10-count boxes and will be presented as a box-pressed robusto (5 x 52). Only 500 boxes of Supreme Leaf will be released with orders set to take place at TPE 2020. MSRP per cigar is set at $9.95.
For all the latest news from Aganorsa Leaf, visit aganorsaleaf.com.