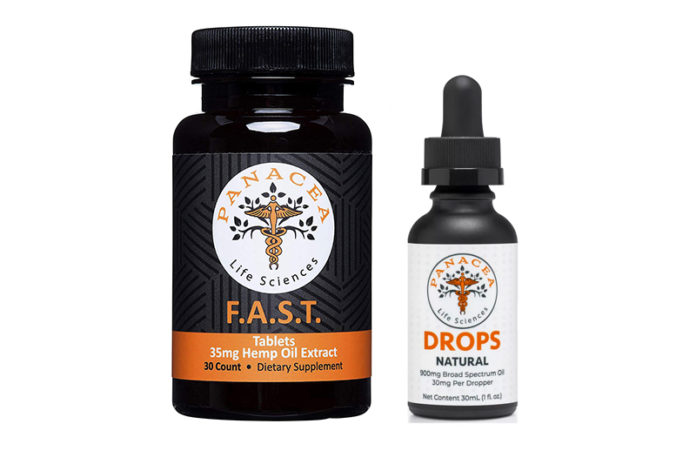 22nd Century Group (XXII), a plant biotechnology company that focuses on tobacco harm reduction, very low nicotine content tobacco and hemp/cannabis plant research, is announcing the initial closing of an investment in Panacea Life Sciences, Inc. Panacea is a rapidly-growing, vertically-integrated, consumer-facing company operating exclusively in the legal, hemp-derived, CBD product space. 22nd Century's investments in Panacea over the next 12-18 months are expected to total $24 million, in combination of cash and 22nd Century stock in exchange for Panacea-issued debt and preferred equity. In addition, 22nd Century has also received a warrant to purchase preferred stock of Panacea, which upon full exercise will give 22nd Century a controlling equity position in Panacea.
In a press release, Cliff Fleet, president and chief executive officer of 22nd Group, commented: "After a disciplined and thorough review of the opportunities available to 22nd Century to maximize shareholder value creation, we are pleased to announce the Company's first investment in the legal, hemp/cannabis, consumer packaged goods space. This investment is a major milestone in 22nd Century's on-going execution of our hemp/cannabis strategic growth plan and offers the opportunity for strong projected shareholder returns."
Fleet went on to say that 22nd Century's goal is to build a leading, profitable business in the fast-growing, emerging, legal hemp/cannabis space through Panacea. 22nd Century will provide Panacea with its cannabis-plant research, its expertise in FDA-regulated spaces, and its leadership team's experience with consumer packaged goods.
Leslie Buttorff, CEO of Panacea Life Sciences, added: "We are pleased to enter into this long-term strategic partnership with 22nd Century. With a strong team and seed-to-sale operations in place, Panacea is on track to deliver sales growth of over 1,000 percent in 2019, with gross margins over 50%. Our success has been possible because of our focus from day one on producing and marketing the highest-quality, hemp-derived, premium CBD products.